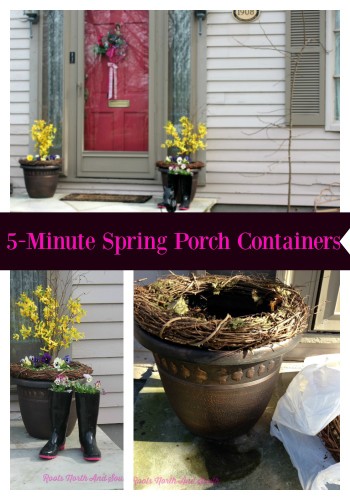 As I've mentioned more than a few times on my blog, we are selling our house. Boo hoo.
For some reason, the market exploded around here in April. A tough time for us Great Lakes folks to make our yards look fabulous…
But we wanted to try to get in on the gold rush, so I needed a quick idea for our front porch. Something that wouldn't take long since time was in short supply but that would look good and survive our unpredictable spring weather…
I dug around in my "I might need this Someday bin" and found these two wreaths I bought at the craft store. They are fun and crumbly and full of texture. I set them on top of our old pots.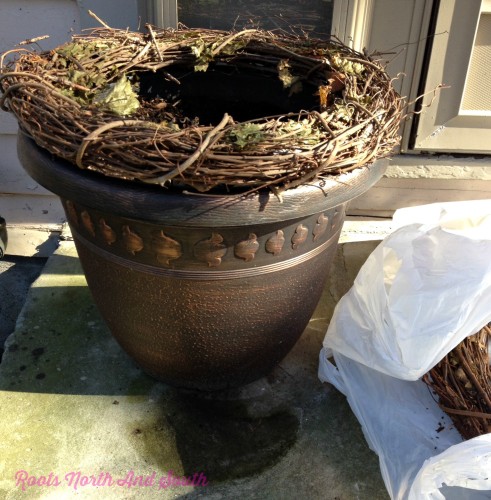 Then I broke one of my few garden rules…
I used artificial flowers outside! Normally, seeing artificial flowers outdoors makes me develop an eye twitch.
But forsythia is the exception to my rule.
I added a branch of forsythia to the center and a branch with little berries on it.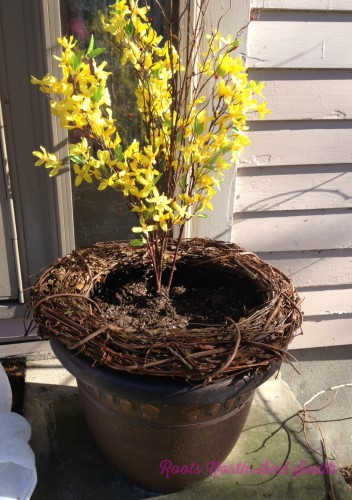 And then the stars of spring in my garden.. Jack Frost Pansies!
Don't you just love happy little pansies? I'm going to do a whole post in the next week about these sunny little scene stealers.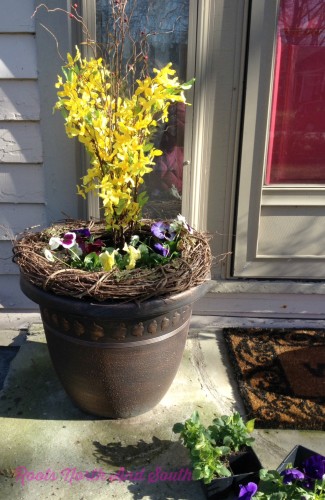 But something was still missing… Y'all see that too right?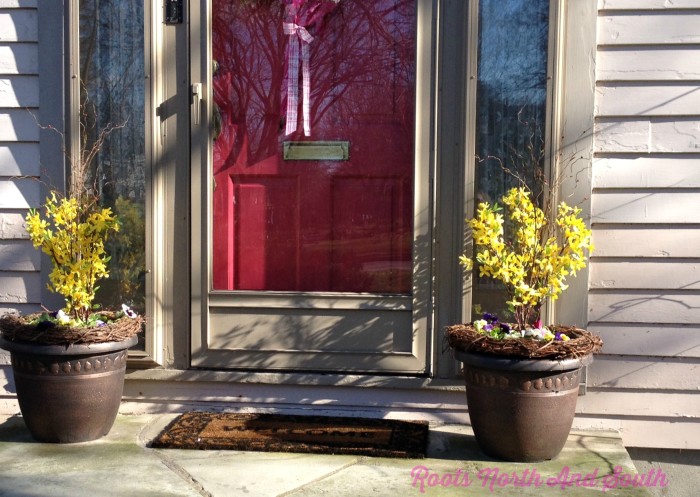 Then I realized what it was!
My spring boots I plant in every year…
I pulled them out…added a fewer smaller-faced pansies…and put a big 'ole check mark next to "pretty up the porch" on the projects list!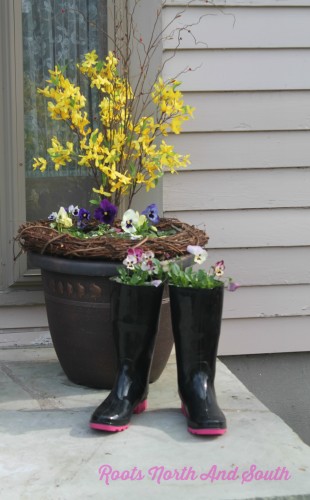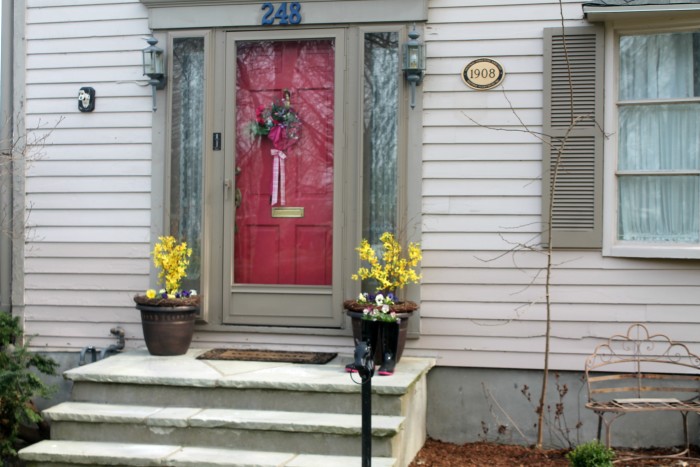 And I'm so glad this was a quick project… while it looks all sunny and beautiful…it was freezing out on that porch! In fact, we got 10 inches of snow the next day…
If you are wondering about the umbrella on the front door… you can see how I made it here. Another 5 minute project!
And in case you don't already do so, please follow me on Pinterest or on Facebook. I'll be sharing our crazy moving north journey in the next weeks and months!
As always…thanks for stopping by Roots North & South!
XO
Shelley