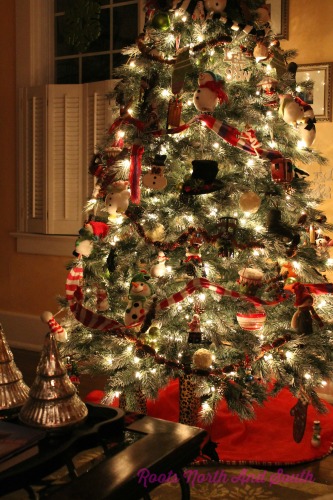 Have all y'all started decking the halls already?
I am trying like the dickens to wait a little longer, but it sure is hard.
More and more folks are getting their trees up long before their turkey is in their belly!
For a Christmas elf like me… its tough to resist the urge to join them!
I decided to take a run through some photos from our Christmas trees last year in an all out effort to keep myself from dragging that 60 pound Christmas tree upstairs all on my own right now…
Our Festival of Trees
Christmas trees are my biggest weakness…
What is it about them? The twinkling lights? The festive colors?
One third of the Christmas storage section of our basement is taken up by ornaments…
Snowman Christmas Tree
First up is our Snowman Christmas tree in the family room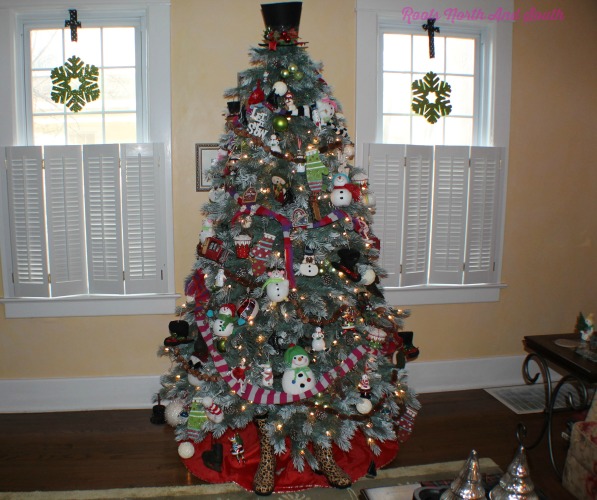 The last few years he's had a top had as a tree topper…
And some kids scarves as garland…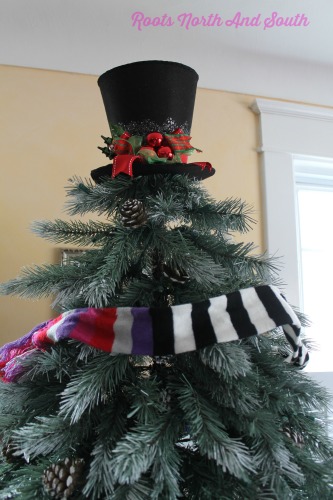 Leopard boots to keep his feet warm!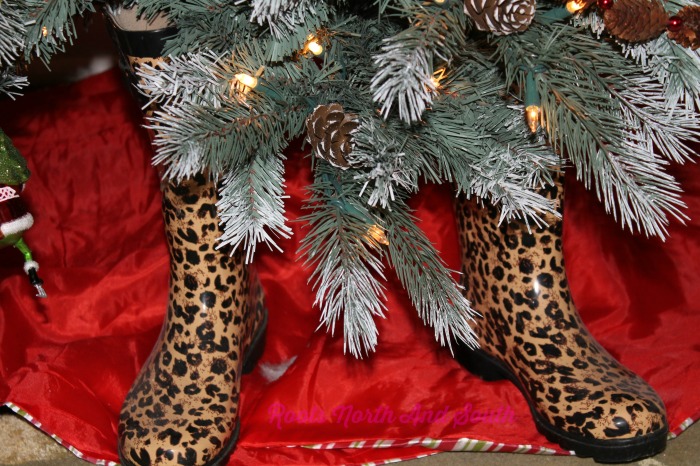 And loads of snow-filled fun ornaments in between…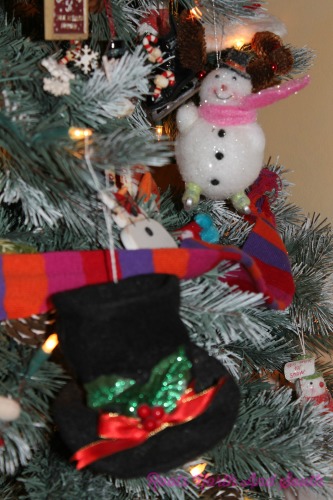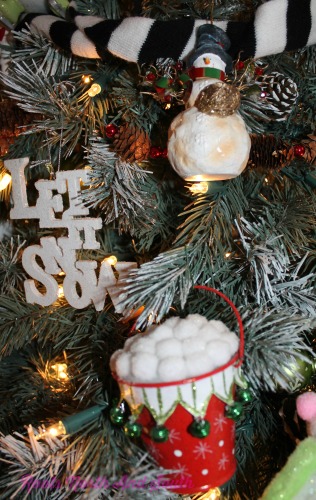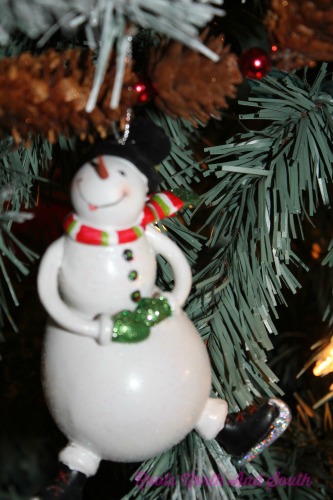 Yesterday I bought an even more fun topper for him at a Holiday Open House at one of my favorite florists!
So don't forget to stop back in December to check him out…
Garden Themed Christmas Tree
If you've visited my blog before, you already know gardening is my jam...
So my little momma started a garden tree for me back when I was a broke grad student…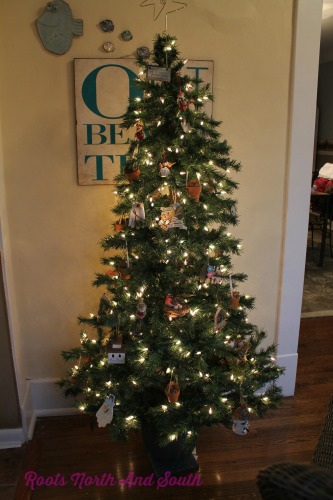 It lives in the sunroom from the end of November until about the end of February or beginning of March…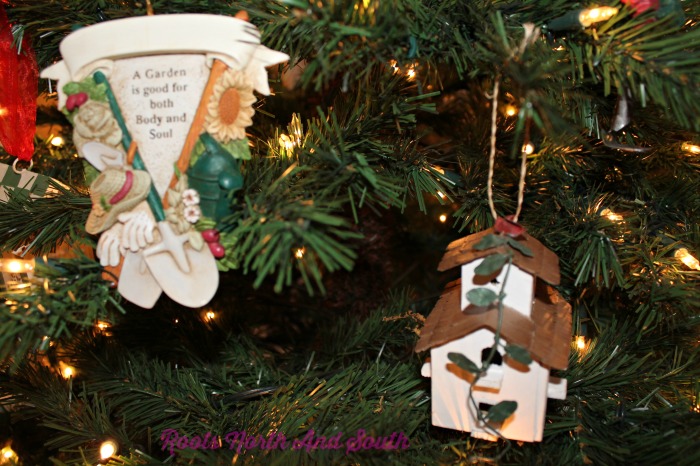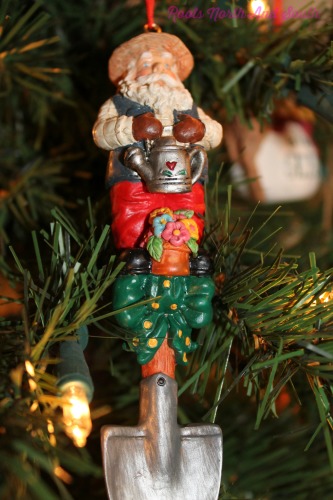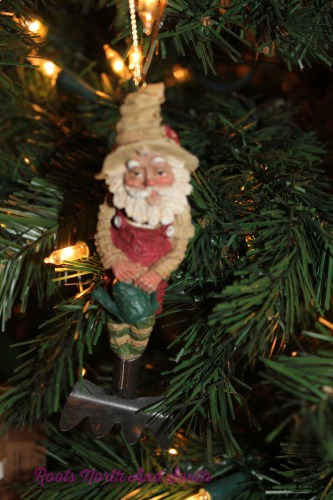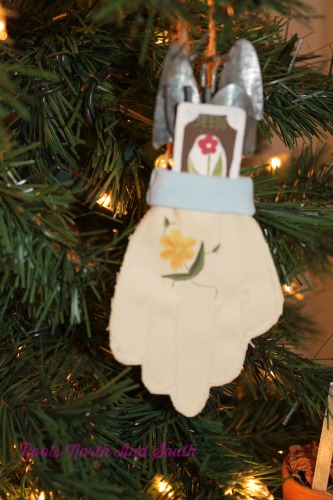 The ornaments below are inexpensive and a snap to make! I use dried flowers from my garden…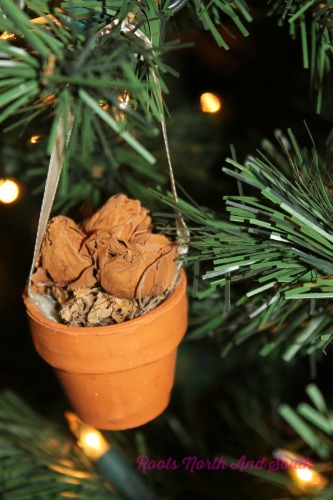 The Prissy Girl Tree
This tree is our girly-girl tree

My little elves and I put it up in my home office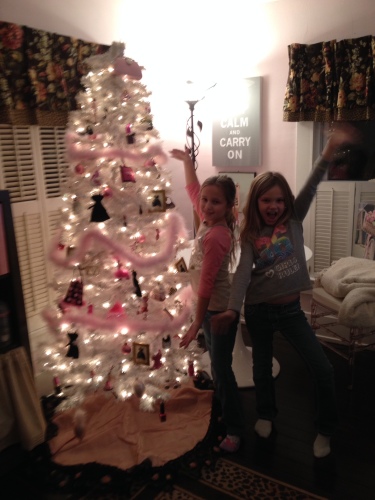 We add a few new ornaments every year…
And we are still in search of the perfect tiara for the top!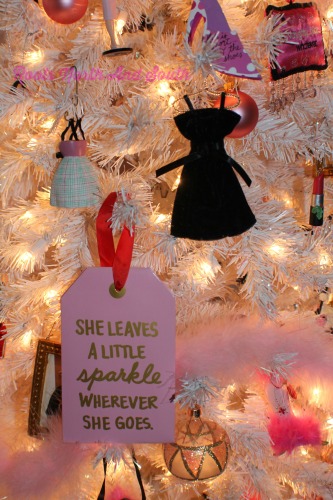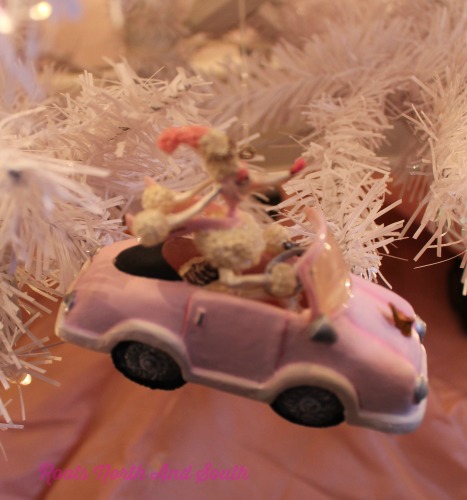 Little Twinkle Trees
And I love sticking tiny trees with white lights everywhere from the landing on the stairway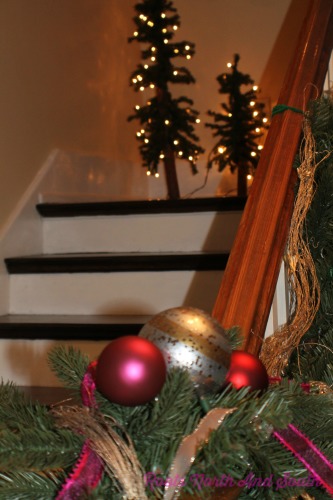 to the corner of the Master suite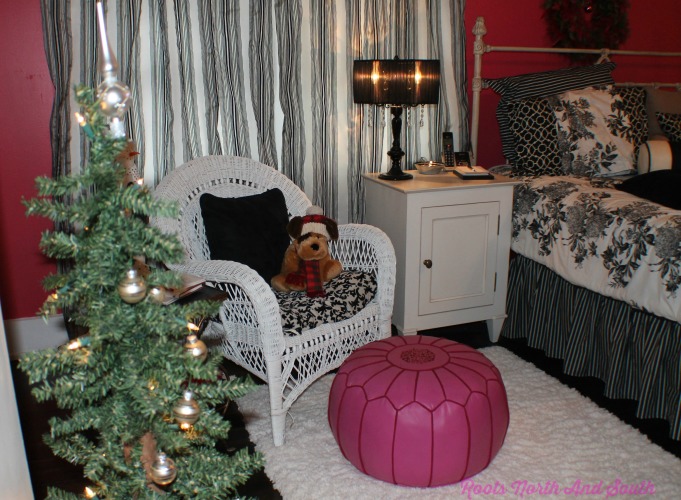 The Sounds of Christmas
I learned Christmas tree decorating from the master…
My little momma's tree is full of the sounds of Christmas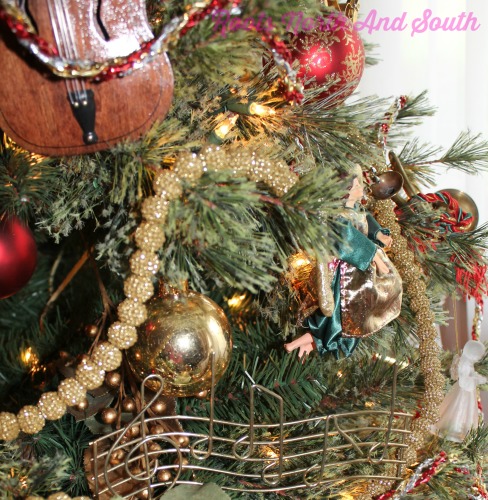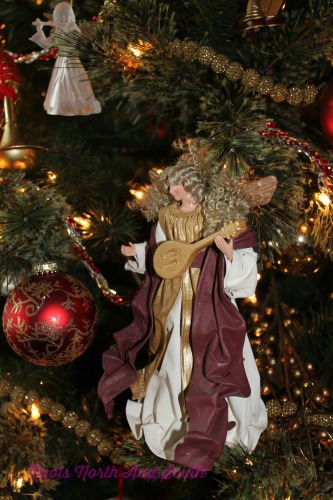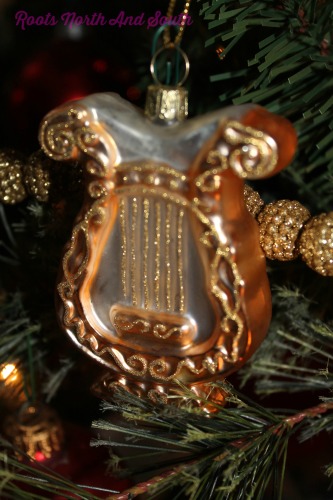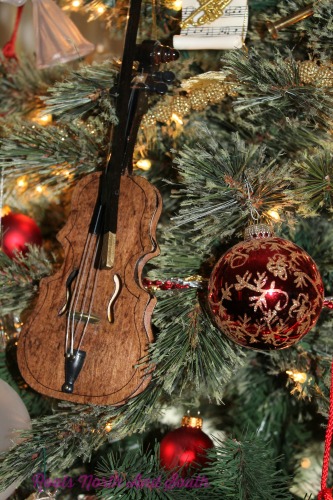 I think my plan may have backfired!
After seeing all my old photos…it's harder than ever not to hop on down to the basement!
Happy count down to Turkey Day y'all!
XO
Shelley