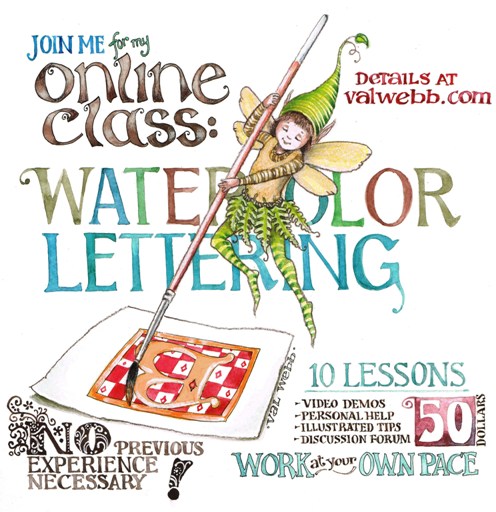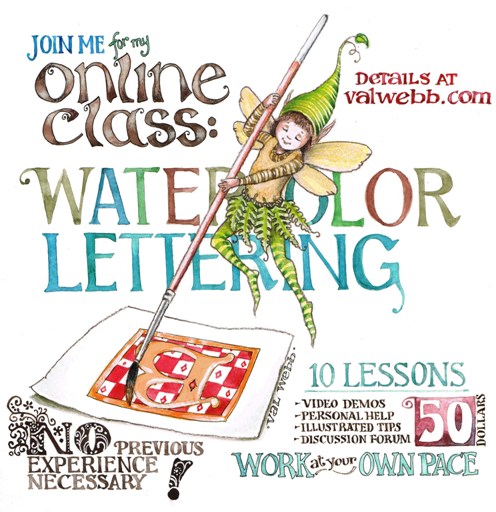 Doesn't this class look like fun? The artist I took my watercolor journal class from last summer (Catherine Carey) is in this online class right now and gives it high marks. So I'm trying to patiently wait (hahahaha – NOT really) for the next session to be posted. I think it will be a great addition to my journal pages. Here's her Facebook page link in case you are interested.
I had a tough day health wise again so I've been giving myself permission to play more than work. I think it's helping… So far I've finished painting fairy doors for our little people and added three more test colors to the master suite walls.
I read yesterday that for those who need a lift, painting the bedroom a brighter color is better than using blues and neutrals. Three walls are the beautiful "Jersey Cream" I love from Sherwin Williams but the accent wall is blue. (The Jersey Cream paint swatch online is so misrepresentative of the actual color I won't even link to it!) Since it is the wall I pay most attention to every day, it is getting a makeover first! I just have to decide if it makes the room too girly to paint the accent wall and accents walls in the en suite area and secret staircase Rose… I'm sure the masculine voices will say YES. But it is so pretty with the new espresso hardwood floors.  I know Rose will be a problem if I decide its OK to take the plunge and put the house up for sale in another year. But that's the beauty of paint right? You can just paint over it…
I'll keep you posted. Maybe share some "BEFORE" pictures too.