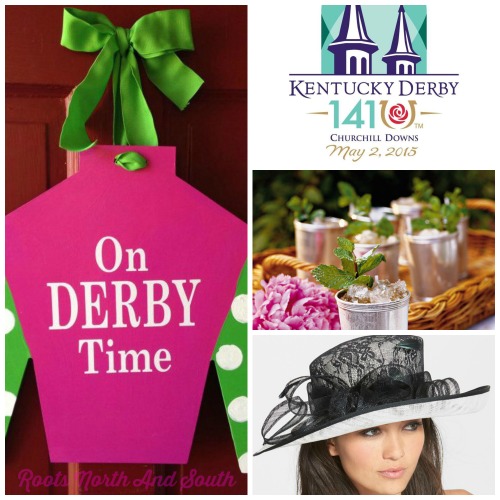 While the sun may be shining brightly on my old Kentucky home… it sure isn't on my home in the Great Lakes!
Imagine my surprise when I woke up to over an inch of SNOW with more still coming down…
 NOT good for a gal suffering from the winter blues y'all!
So I decided it was time to start planning for our Derby party!

 I ordered this fun jockey shirt for the front door last week and am anxiously awaiting it's arrival!
On our blushing red (aka rosey pink) grand ole front door, it will be so fun.
Don't ya just love those colorful jerseys the jockeys wear?
The pageantry of the Kentucky Derby makes my artsy brain go on overload…
And of course we need some fun invitations!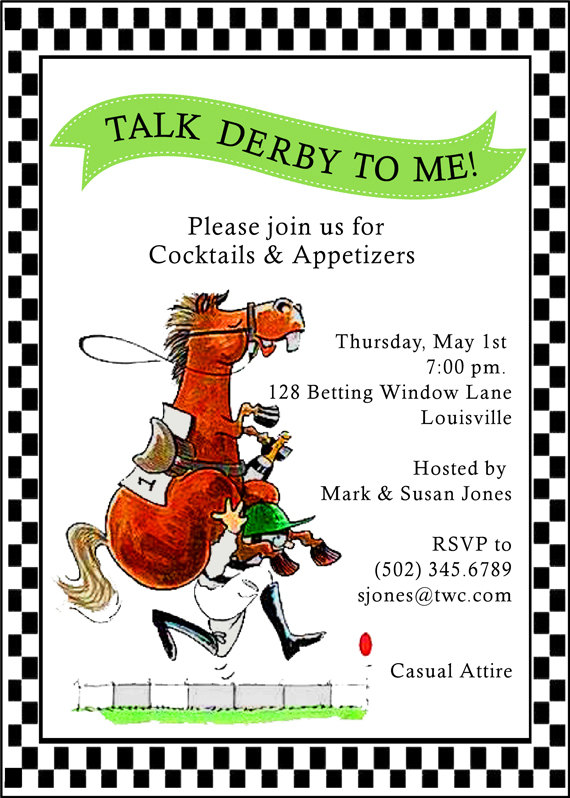 from Adorable Invitations on Etsy
Kentucky Derby Icons
When I think of the Derby, besides the horses and jockeys, I envision brightly colored bow ties, roses, fabulous hats, food, friends, festivities and…bourbon!
I'm planning on working each of those things in to my pre-Derby party!
Kentucky Derby Hats
It starts with the hat ya'll…
 I was planning on buying a fascinator instead of a hat
Then I realized my little niece is having her first communion the next day and I want to be able to wear my hat to both events.
The fun fascinator I had picked out is definitely NOT a church kinda look…
I ordered this one instead and I'm loving it!!
What do you think?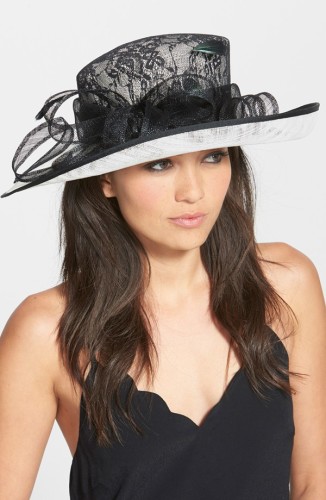 Now on to planning the food and adult beverages…
Kentucky Derby Menu
Appetizers and desserts along with a few fun drinks.
Best way to get ready for the 141st run for the roses!
Here's what I'm thinking…
Appetizers:
Bourbon Meatballs
English Cucumber Sandwiches
Kentucky Hot Brown Sliders
Mini Cheeseballs
A Few Sweets
Kentucky Derby Bars
Iced Cookies
Bourbon Peach Pie Pops
At the Bar
Bourbon Peach Smash Cocktails
Bellini Bar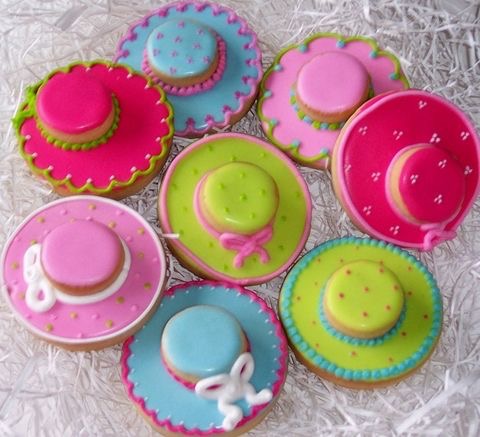 Source: Southern Blue Celebrations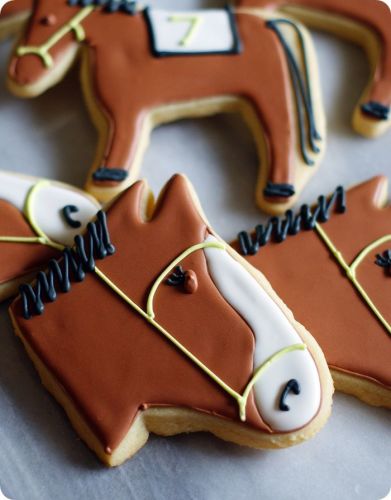 Source: Bake at 350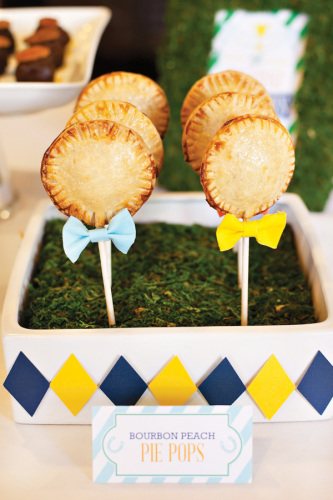 Source: Hostess with the Mostess
Next week I'm tackling a few ideas for tablescapes and party favors!
What is your favorite part of the Derby?
XO
Shelley