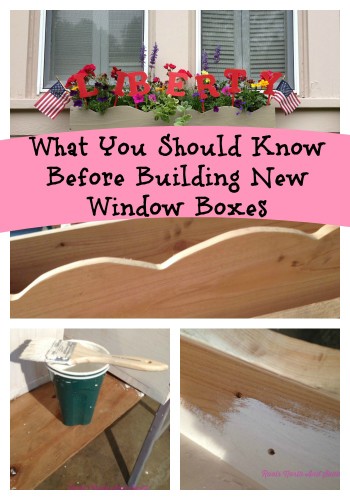 When Its Time for New Window Boxes
My love for window boxes runs deep…
Every house I've ever lived in as an adult has had to have them.
Even my first little rental house. I convinced the landlord it would add value and curb appeal. (He was a very financially motivated little toad so it worked!) My grandpa got busy and whipped a few before he changed his mind.

It's always been on my Someday List (y'all have one of those too don't ya?) to have new ones built for this house. These were designed to be pretty, but not functional for a serious window box gardener like me!
Too shallow. Too narrow. Just not enough space for my flowers' roots to settle in and make a home.
After two horrific winters in a row though, I knew this would have to be the year we check "have new window boxes built" off my Someday List. They were literally falling off the house when spring finally rolled around…
The old window boxes last year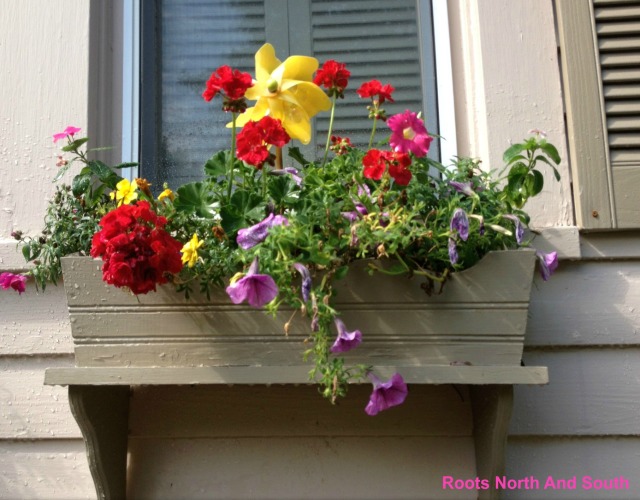 Here's how bad they were this spring… Yikes right?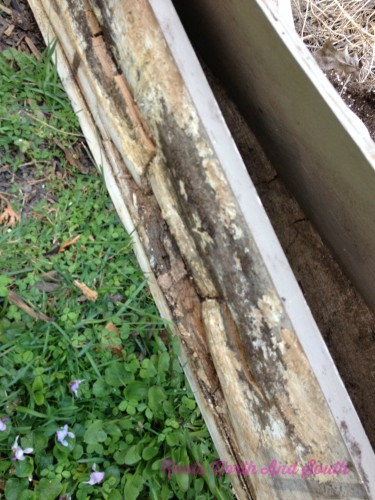 New Window Boxes in Production
Enter my super handy Pops.
I was telling him about the situation. And no – he isn't a carpenter. He's just super handy, like I mentioned. He and my mom took early retirements a few years ago and they are even busier than when they were working 50 hours a week and raising kids! Projects like this are right up his alley.
While I was looking for advice on what to shop for when we talked, he decided he could build some for my birthday. No sweat!
He even text me pictures of the process so I could see how he was doing when I couldn't be there. (Sidebar – something about Pops taking and texting pictures cracks me up!)
So here's the first cut! Exciting for a window box geek like me!!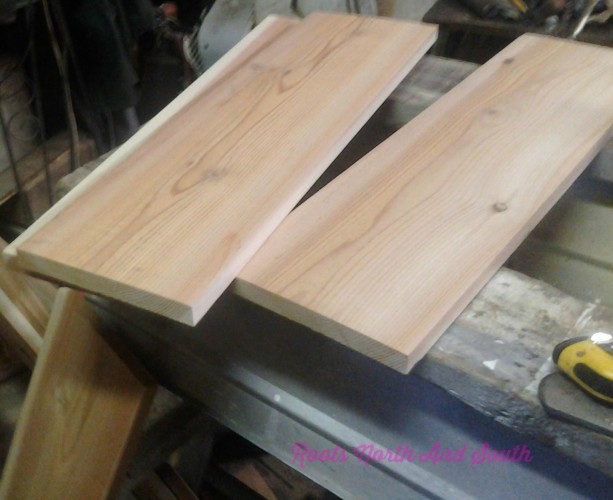 And the brackets…
Don't you just love this design he came up with??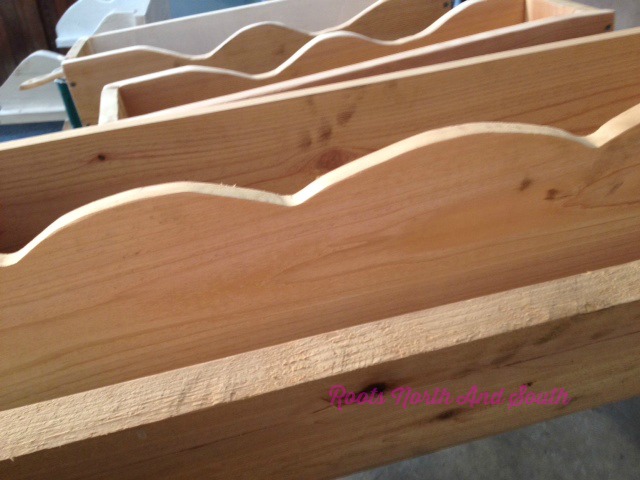 Tips for Your New Window Boxes
And here are a few tips we picked up from researching this project:
 Cedar is probably your best choice for wood
Drainage holes are a must (old ones didn't have them..)
Prime them with an old-based, stain-blocking primer (Ugh. I know oil is messier!)
Let the primer dry for a day before you paint
Don't scrimp on the type of exterior paint you use (remember how much water you will be pouring through your window boxes every day or two!)
I like the window boxes to have a bit of a sheen to them so I go with a glossier paint finish
Home Depot has a good selection of plastic liners you can use inside each box to further protect the wood
I tend to stick with Benjamin Moore products like the primer below.
They can be a bit pricier but save you time and money in the long run when you don't have to replace things or repaint them!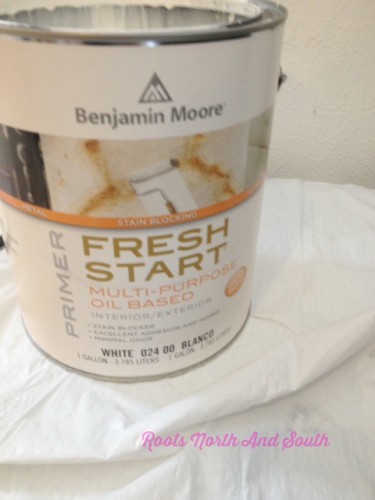 We have a fabulous Benjamin Moore dealer in town. They know me there and put up with all my questions. Since I am always repainting something inside or out, that's saying a lot y'all.
One tip John from the paint store shared was to use these little cheapo brushes with the oil-based paint they recommended.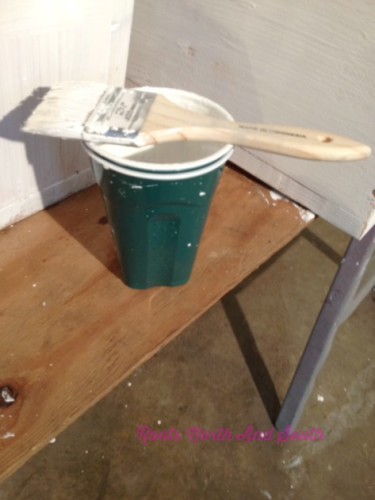 Good drainage holes here… Thanks Pops!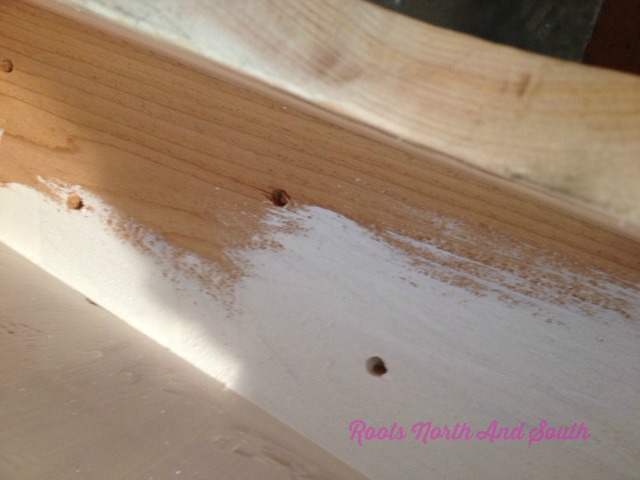 New Window Box Reveal!
Have you ever had that feeling you are being watched?
I snapped this picture with my iPhone the day Pops and I were taking down the old window boxes and putting up the new!
This little chubster watched the whole process from his perch atop the privacy fence. Never moved…

Y'all think he may have had a treasure or two buried in those old window boxes?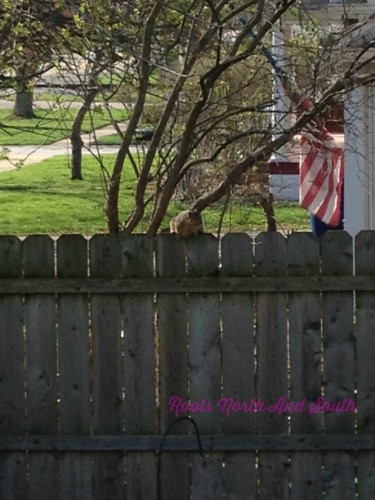 We were able to install all three window boxes plus get them planted the day before the big Memorial Day Parade. Since we live in a historic area with a lot of foot traffic, we were determined to make it happen!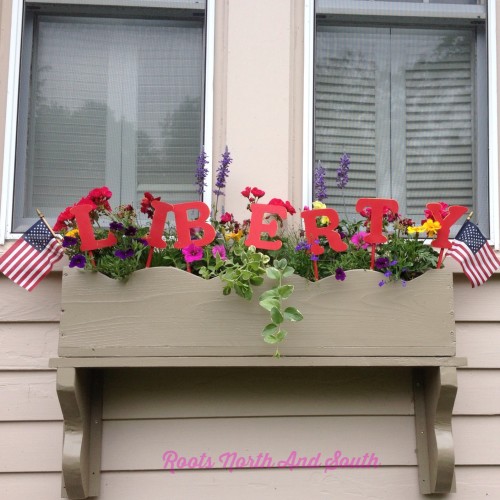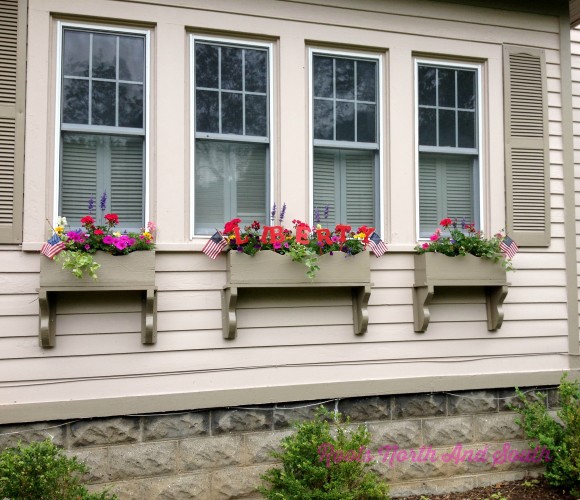 A question I receive often on my blog and social channels is how to plant a window box…
Hope to tackle that one in a new post real soon!
Shout out to "Pops" for one of my favorite birthday presents ever…
XO
Shelley