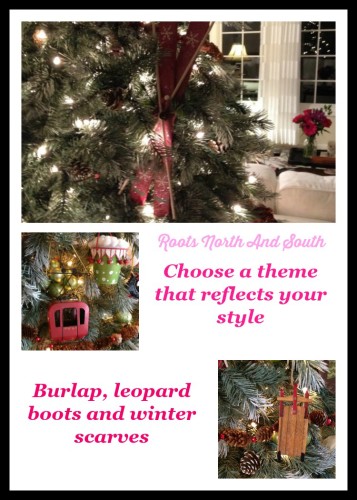 If you are visiting from Casa Watkins Living Christmas Tree Hop, welcome! I'm so happy you found your way to my blog! Stephanie has put together a great blog hop once again so I'm sure you will find lots of inspiration to help you put your own tree together…
Christmas Tree Style in the New House
I forgot how much work it is to find just the right spot for all of your Christmas decorations when you move in to a new house! I'm so far behind on decorating because I've had to find new spots for all of our favorite Christmas treasures.
We went from a historic house that was home for thirteen Christmases to a new house this year..
From a place with lots of nooks and crannies to…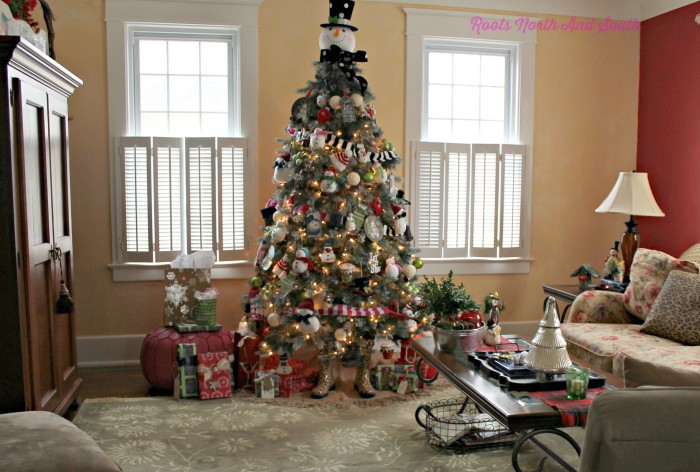 a new house with an open floor plan…and very few walls… it's a real challenge to decorate!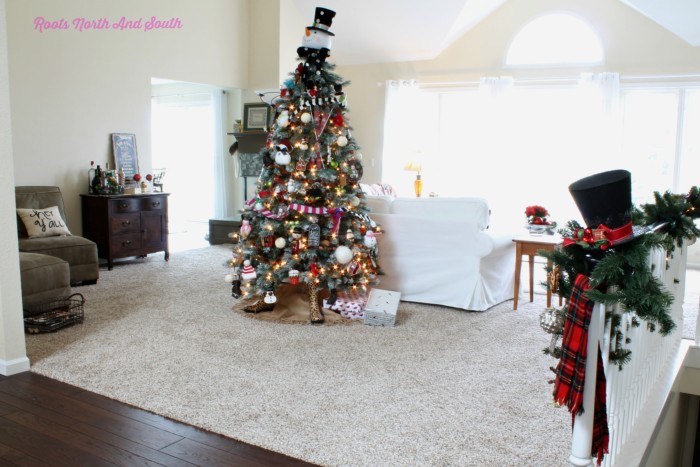 Christmas Tree Style: It's all About that Base
When I first started my blog a year or so ago, I wrote an article on how we do the lights and a few tree picking related details. Some were shared with me by a friend who lives in southern California and has the fun job of… decorating Christmas trees for celebs!! Different trees and themes with UNLIMITED budgets each year!
For the rest of us who try to bring our Christmas trees to life on a budget, picking a theme can be a good way to create a tree that reflects your style.
Since we love the outdoors, our main tree is all things winter. From skis, ice skates and snowball ornaments to garlands made of kids' winter scarves and pinecones, our tree reflects what we love.
Once I finish the most time consuming part of it all — fluffing all those branches while breaking every last one of my finger nails off — I begin to build the look of the base of the tree.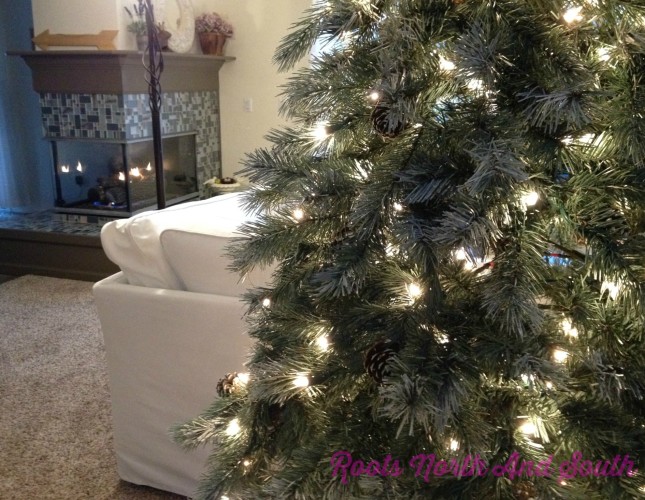 I know for some people that seems a little bit backwards…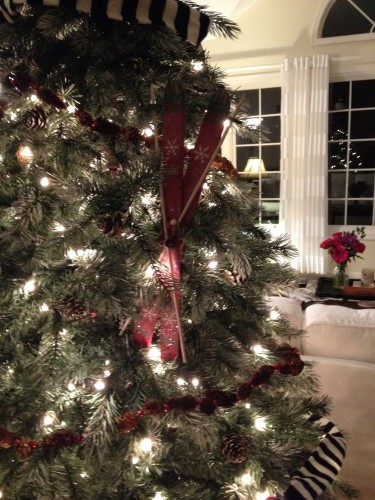 Aren't these snow balls fun?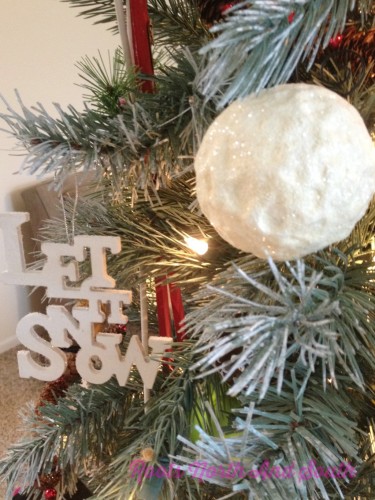 Getting my base ornaments on first helps me keep the tree looking more balanced… And I'm a gal who definitely needs help with balance!
That is even more important in our new house since you can literally see all the way around the tree. No hiding the ugly ornaments in the back of the tree in this house since… there really is no back.
I try to balance the colors on the ornaments all the way around after I add the garland.
You'll notice loads of those lime green bulbs deep in the branches of the tree, too.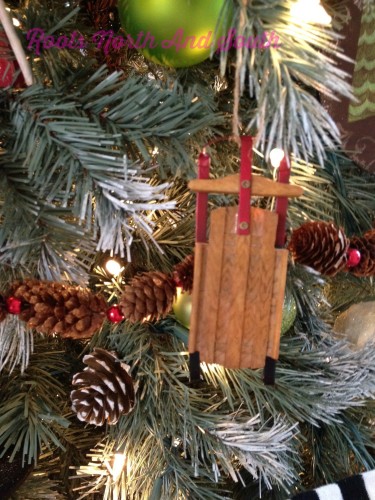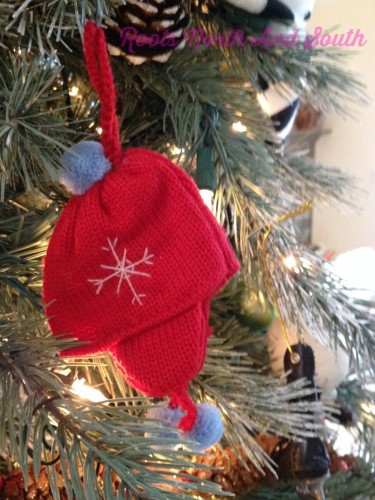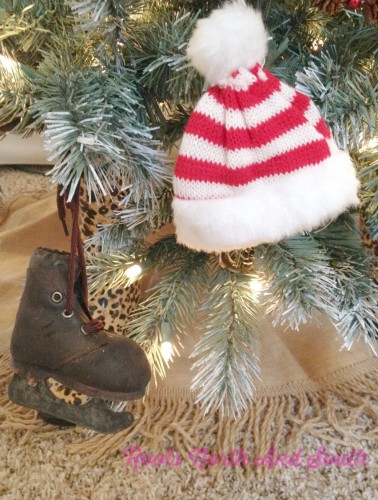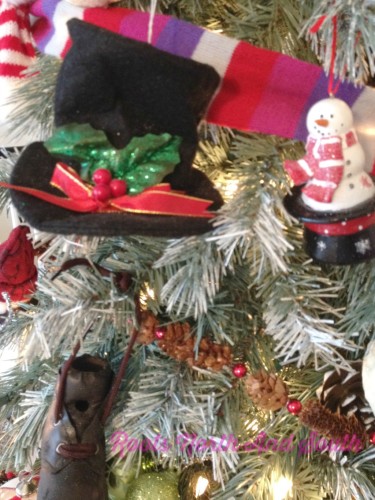 Once I have the base of the tree put together, I move on to add the burlap tree skirt…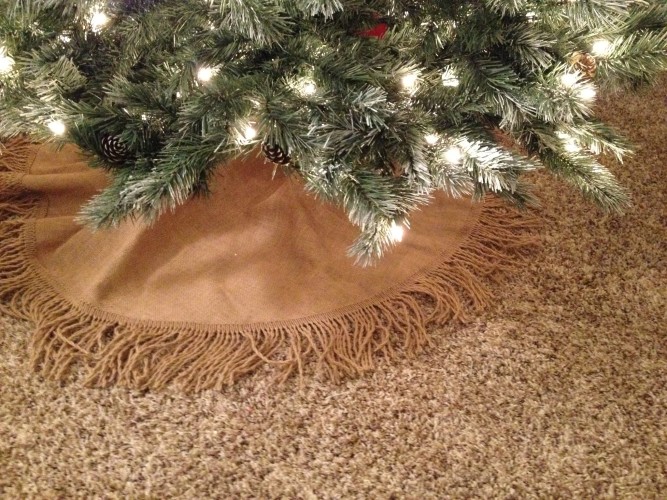 This fun tree topper and…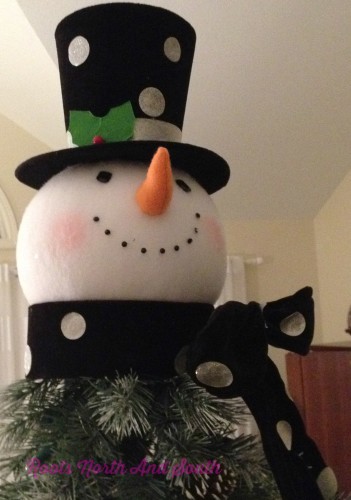 Leopard boots! A snowman tree has to have boots right?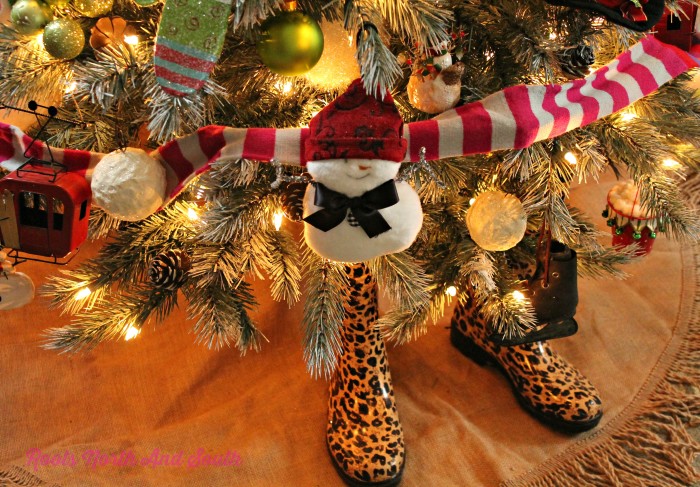 Then it's on to the fun stuff!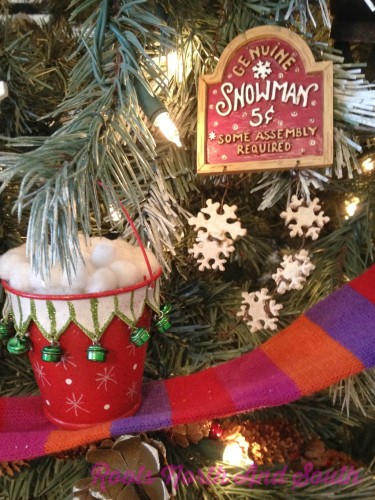 I try to buy unique ornaments during our travels.
I usually buy 3 or 5 of the same ones (or similar) to keep the tree looking random but still pulled together. (Yes, I realize that statement might not make a lot of sense when you first read it…)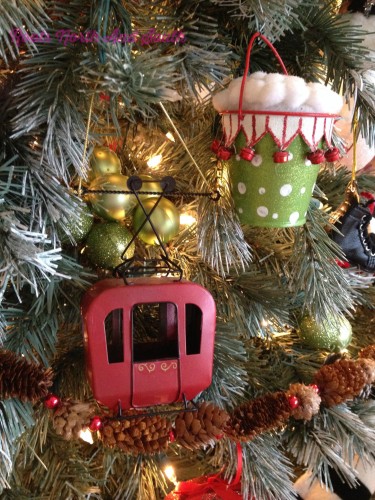 A lot of snow people seem to find their way on to our tree…
I like to find snow folks who are wearing colorful hats, scarves and mittens.
It keeps the tree from looking all white and too boring.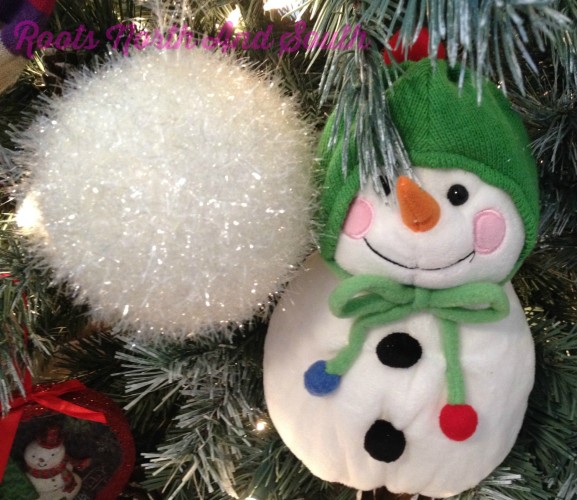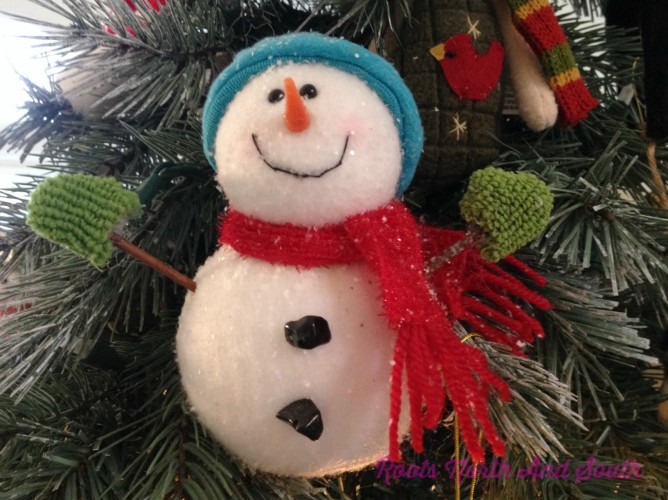 Doesn't it sound like a quick process when you read this?
I wish I could say it was, but it takes me forever. Or at least a week. I'm constantly moving ornaments around… sometimes only up or down by one branch.
But the end result is a fun tree that reflects my style and that of my family!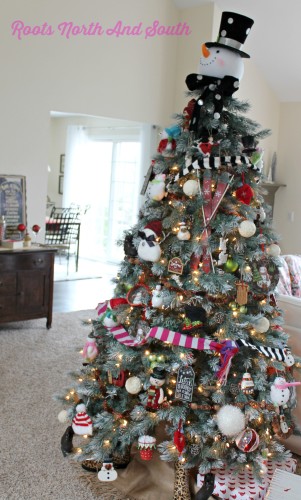 Stay Connected to Roots North & South
I'm part of another Blogger Home tour this week and have a few more fun projects and party recipes in the works for the next few weeks. If you don't already, please use the subscription box to sign up to follow my blog. You can also join me on Pinterest, Instagram or Facebook. (I tend to share the most on IG!)
Don't forget to head over to Postcards from the Ridge next. Angie's blog is full of great ideas all year long. You are sure to love her Christmas style too.
XO
Shelley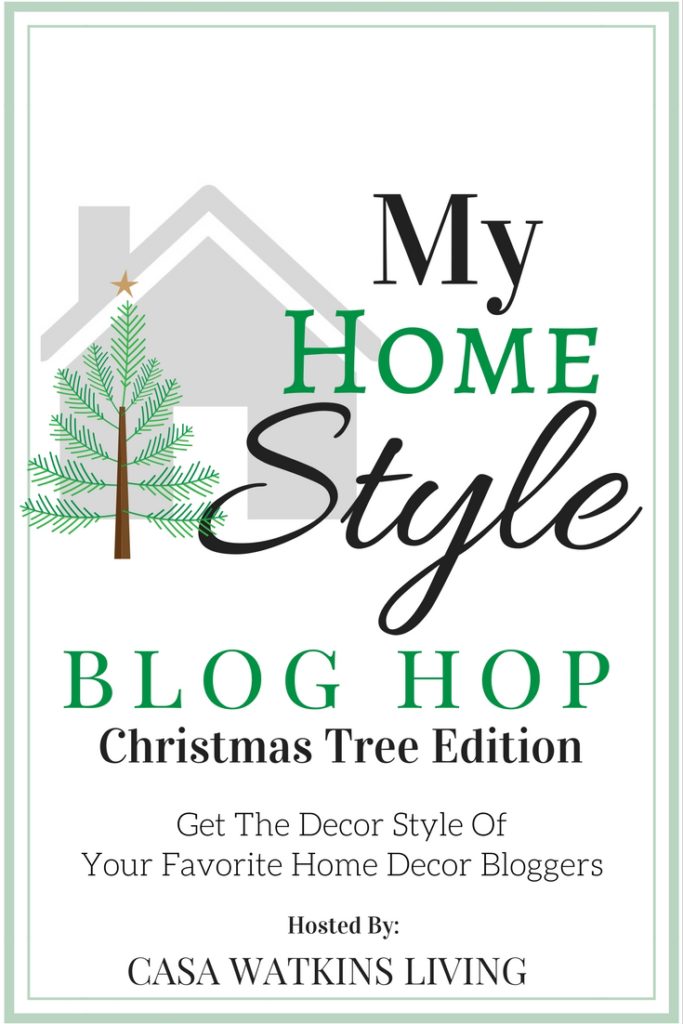 Monday
Tuesday
Wednesday
Thursday
Friday