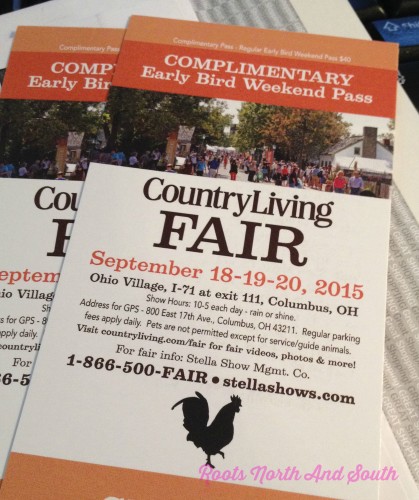 Head On Over to the Country Living Fair!
These two tickets arrived in the mail today…
The fine folks at Country Living magazine sent them to me. They are 3-day Early Bird passes for the Columbus Country Living Fair.
3-Days, people! And because they are the Early-bird passes, I get in an hour and a half before everyone else.
And guess what?
They've also given me two tickets to share with one of my followers!
So you can go all three days…get in early… and not spend a dime on admission.
More money to spend on fun stuff right?
All you have to do is Comment below to let me know you want to go! I will throw all of the entries in a bag and have one of my three little peeps pick the winner on September 12th.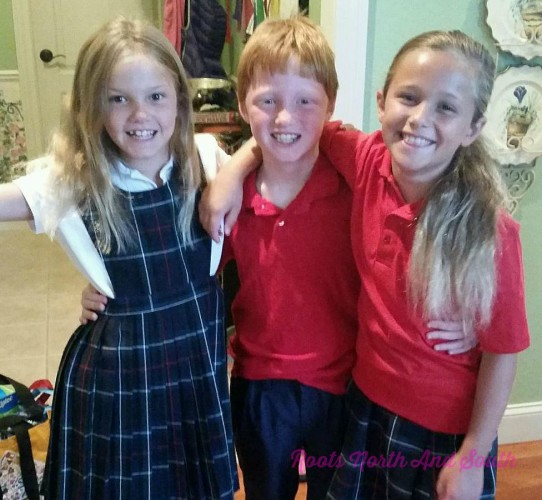 Country Living Fair Columbus Details
Here are the dets you need to know for the show:
It is September 18, 19, 20 at Ohio Village in Columbus
With your Early Bird Tickets, you can get in at 8:30 even though the show doesn't open to the public until 10 am.
These passes are good for all three days so you can make a whole weekend of it if you'd like. You can go every single day!
Need more scoop?
Head on over to Country Living magazine.
They have great information and resources on their site. Everything from where to stay to where to eat while you are in Columbus.
Remember, just leave me a Comment below and let me know you really want to go before September 12th!
Once the winner is chosen, I will be in touch to get your full name and contact information. Then your tickets will be waiting for you at the Will Call Window at the fair! Couldn't be easier right?

Good Luck!!
Shelley