Welcome! If you are joining me from Stringtown Home Blog Hop, thank you for hopping on by!
My regular visitors know that I've been very open and honest about my addiction to window boxes…
Winter, spring, summer and fall they call my name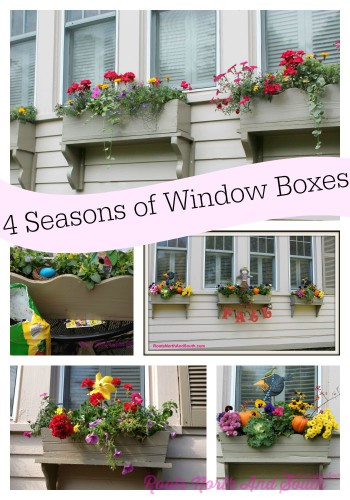 But I have one pet peeve I will share with you that no one outside my family knows…
I develop a twitch in my right eye when I see some of the crazy stuff people stick in their window boxes when the weather takes a colder turn as it does here in the Great Lakes in the fall.
Please...for the love of all that is good and natural in this world...just say NO to putting silk or plastic flowers in your window boxes during the fall and winter!
There are soooo many other options to consider…
Fall Window Box Options
We are still in Northern Michigan for another few days. So I won't be putting my window boxes together until we head home on Labor Day. (Insert big BOO HOO here!)
But I took a trip around one of my favorite Traverse City greenhouses and also pulled a few of my favorite photos from past year's window boxes to give you some starting points.
I start with a focal point for each window box — something fun and fall-like for the center.
I found these dapper little black birds at Michael's last year…
They live in the smaller window boxes on each side of my long, center window box.
Aren't they cute?
I keep a stash of little scarecrows and other fall goodies in a storage box in the garden so I can use them in my window boxes and containers.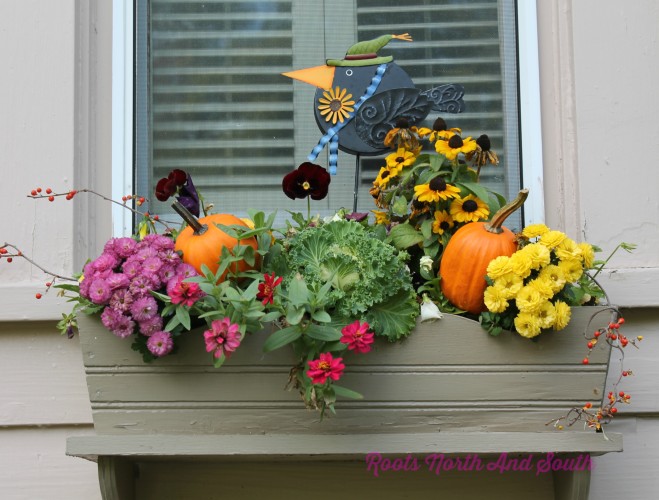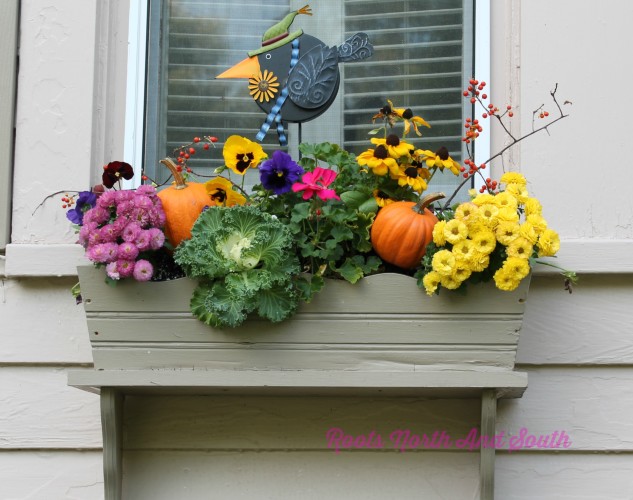 Then I add all the colors and plants of fall…
Am I'm not talking plastic mums y'all!
How about some Black Eyed Susans?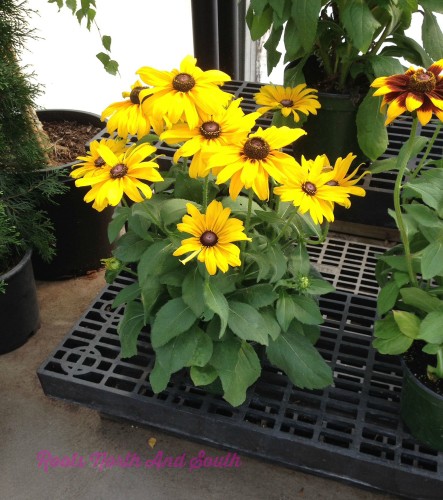 And a few fun flowering kale plants…
Their subtle colors are so pretty in window boxes especially when combined with happy little pansies and mums!
As you might notice in the photos above, I have also had good success in convincing geraniums and zinnias to hang tough well in to the fall.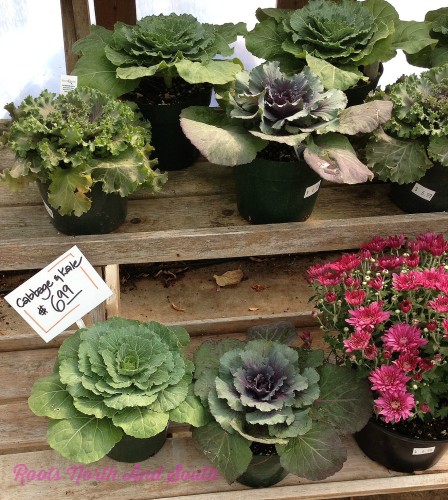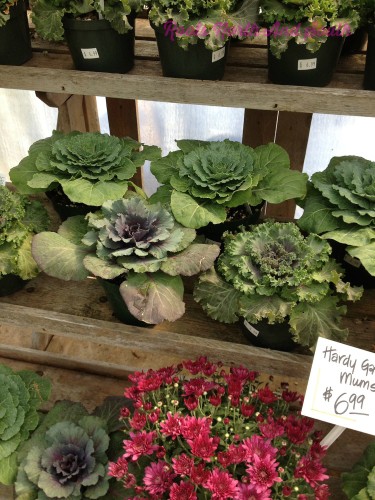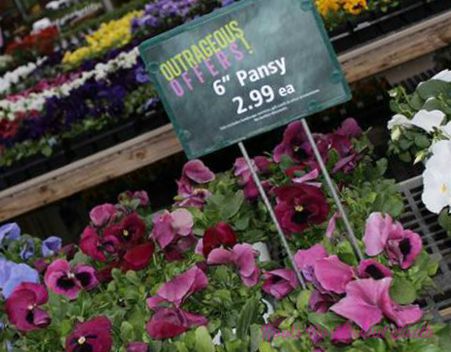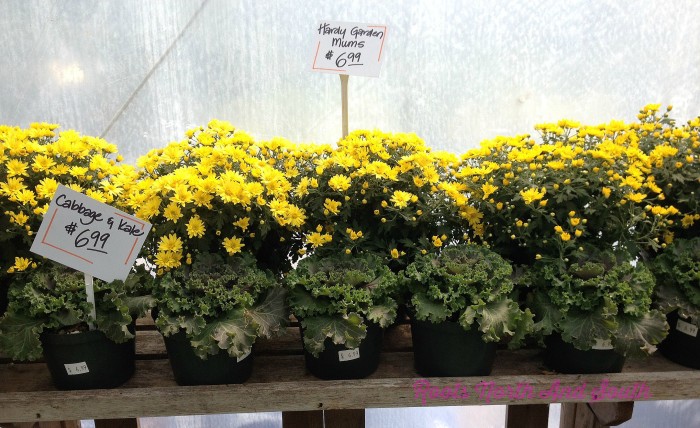 And of course the stars of fall – pumpkins!
Or in my case most years…gourds that look like small pumpkins
Some of the chubbier ones are perfect for window boxes. Mine generally last from mid- to late-September through Thanksgiving.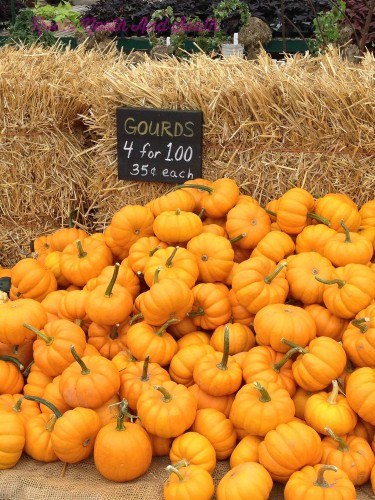 I use these handy little sticks my Pops made for me to get them to stand up in just…the…right…spot!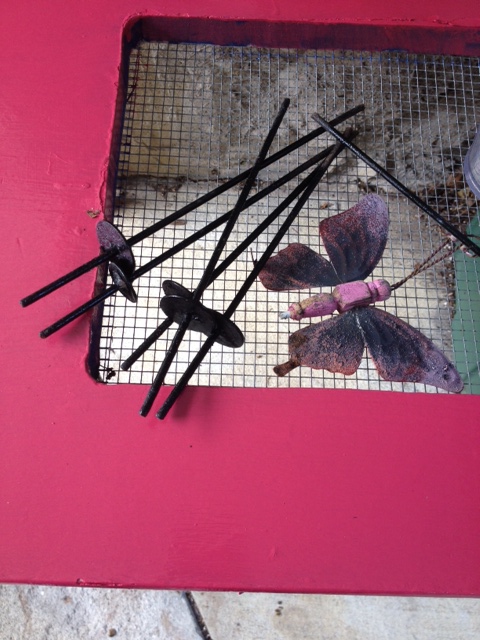 I finish up with some bittersweet that I pick up down the street at our local Farmer's Market.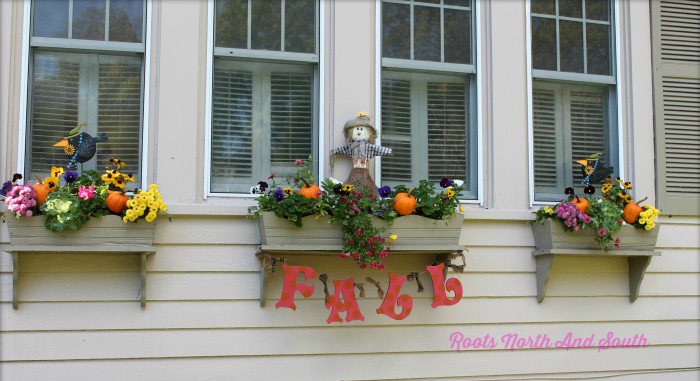 Add a Fall Banner to Your Window Boxes
Last year I made this fun FALL banner to use on the longest window box. Just for a little extra zip…
Don't 'ya just love polka dots?!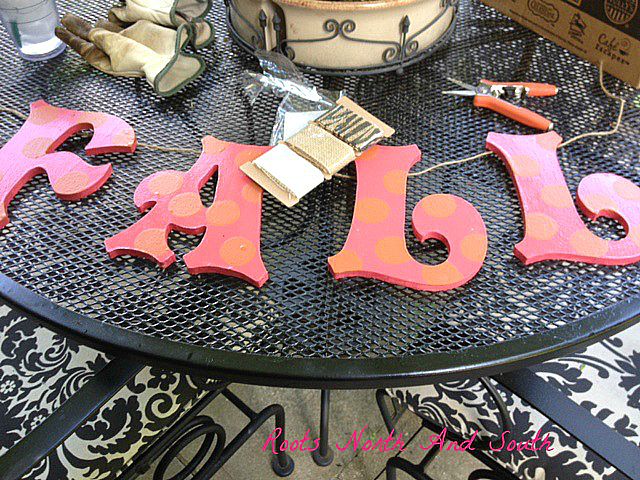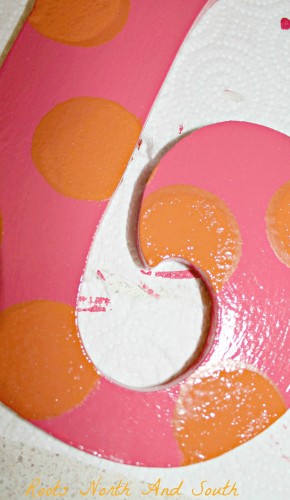 You can read about making the FALL banner here…
As soon as we head home and the pansies hit the greenhouse, I will post this year's version of my window boxes. So excited to do that because it will be the first fall with my new window boxes!
You can check out more ideas for fall or holiday decorating (eek! I said it… the holidays will be here before you know it!) if you follow me on Instagram and Pinterest. I share updates there almost every day!
And here's a sneak peek at what is on my project line up for Halloween for my window boxes…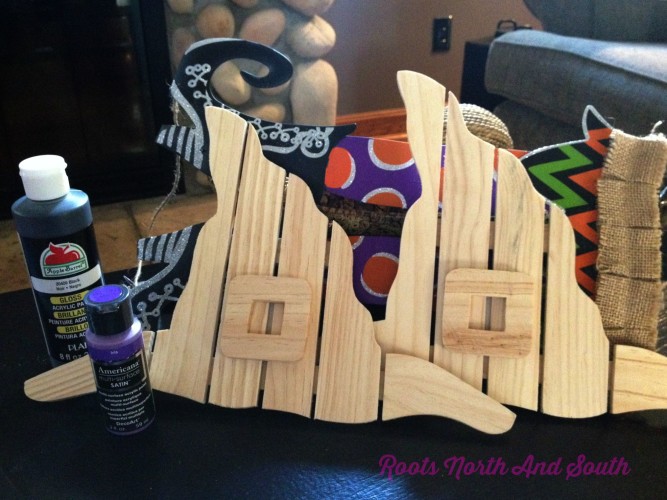 Thanks again for stopping by!
Hope you enjoy all the sites on this fabulous Blog Hop that Stringtown Home has put together…
You can click on the image below to find another blog to hop on over to!
XO
Shelley