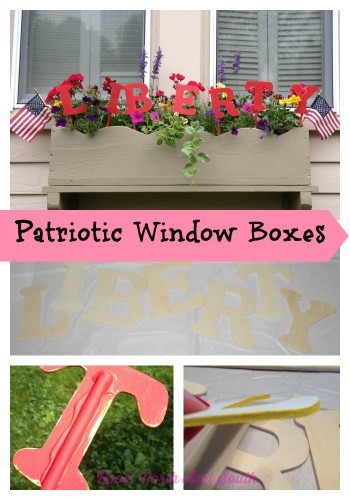 Patriotic Window Box
If you follow my Instagram, you might remember me sharing sneak peeks of the window boxes my sweet Pops was building for me.
They have been finished and installed since a week or so before Memorial Day.
I just love them!
Promise to share a behind the scenes peek at that whole process one day soon.
I had a few folks message me about the LIBERTY letters I had in my window boxes for the Memorial Day holiday.
They will be making an appearance again next week for the July 4th holiday.
One of my favorite parts about having window boxes is it gives me something to change up all year long…
My gypsy spirit gets a little bored with the status quo.
So I thought I would share a quick photo journey of just how easy these little rascals were to create.
Plenty of time for all y'all to whip up a few before your Independence Day parties!
LIBERTY Letters for a Patriotic Window Box Theme
I started with these inexpensive wooden letters I found at the craft store.
I purchased thin ones instead of the super thick and heavy ones.
Glad I did because they were so easy to work with.
I also bought a few long dowel rods and cut them down to a size that would allow my letters to peek out over the edge of the window boxes.
That is a trial and error process….
Measure twice, cut once.

To that I add… buy a few extra dowel rods just in case.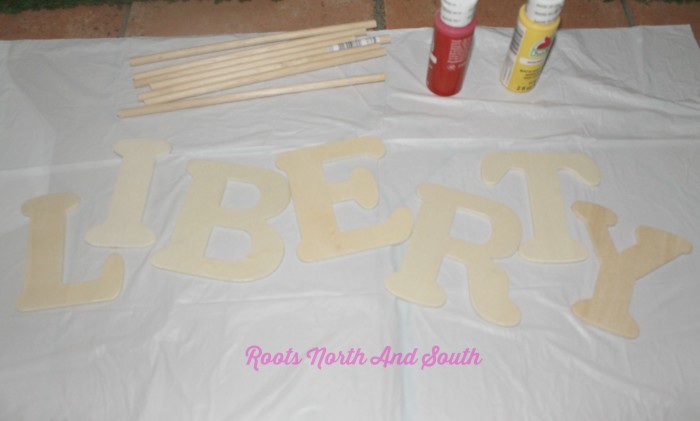 I stuck with just red paint and yellow paint.
I wanted yellow for the edges…
I thought it would help make the letters pop a little more.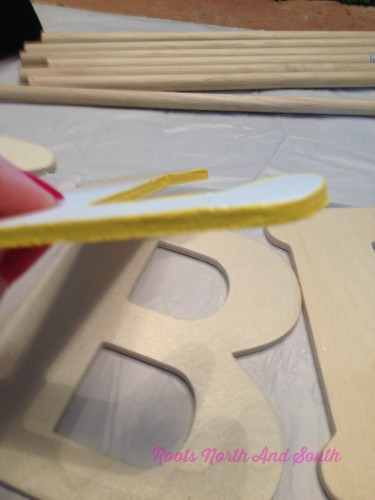 The next step was to glue the dowel rod on to the back of each letter.
I used liquid nails because that is what I had on hand. Any outdoor safe glue would probably work though.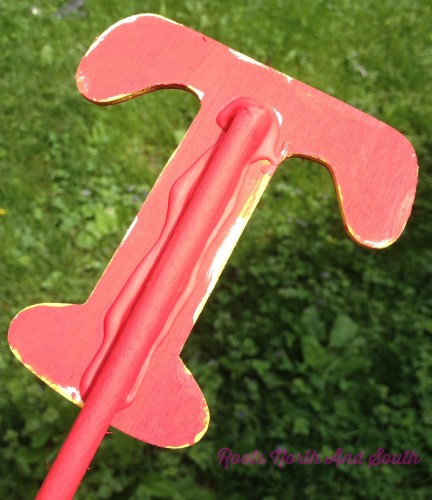 Once that dried, I put a few coats of red on the front and back of the letters.
This is one of those painting projects that can make you realize you may be a little obsessive about details… And not in a healthy way!
I would paint a little of the red and then accidentally get a little red on to the yellow sides.
So I would touch up the yellow…
Which would get a sliver of yellow on the red…
So I would touch up the red…
Y'all see where this could go on forever??
Don't do it. Just don't.
No one but you will see that little hair of paint.
Especially from the sidewalk going by…
Last step was to spray them with a clear sealant!
This was from Memorial Day. The flowers have filled in a bit since then so I will try to remember to post a new photo after I get the window boxes decked out for Independence Day next week.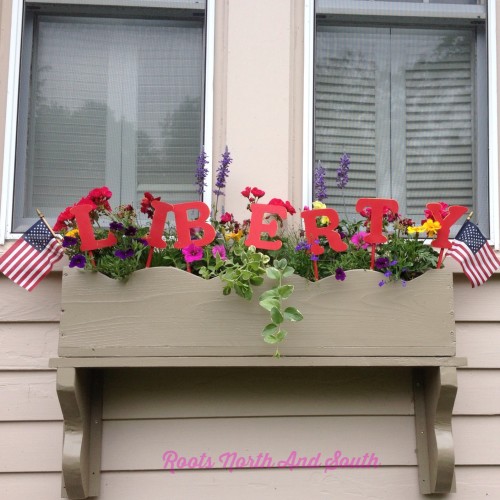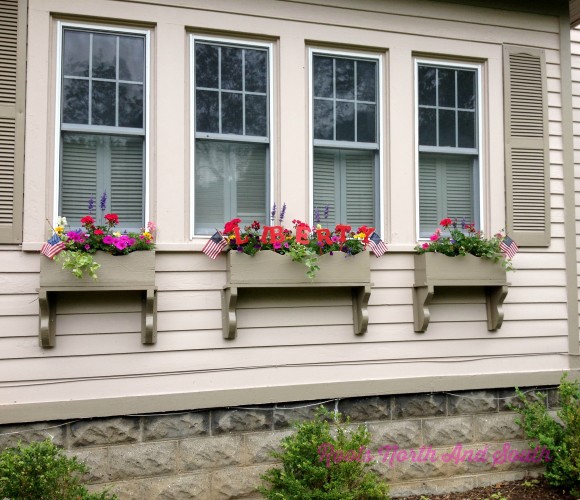 I have a fun board on my Pinterest page if you need a few more Patriotic Holiday tips!
And check out this Memorial Day Parade Patriotic Post for a few more ideas…
Would love to see what you do for the July 4th celebration! So hit me up on IG or leave me a Comment on how to find your blog online!
XO
Shelley