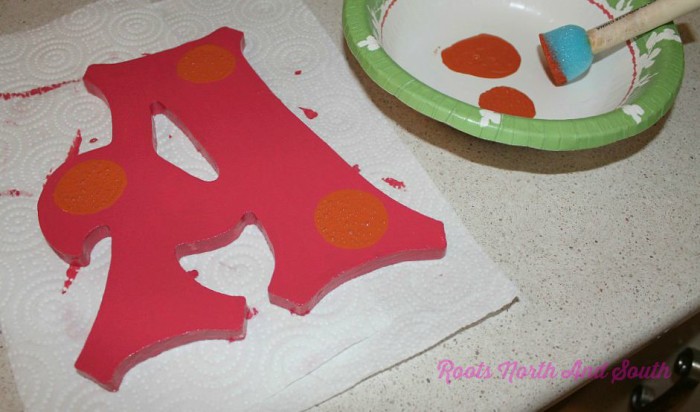 Falling for Fall…
While summer is a great time of year for those of us who love to dig in the dirt, fall in and around the Great Lakes is pretty spectacular too.
My plan for this summer/fall was to replace our old window boxes. Since it looks like we will be moving next summer, it made more sense to just make these work.
But let's be honest here. They are really showing their age.
I decided they needed a little bit of a lift.
Don't we all??
I had some of the beautiful Blushing Red Benjamin Moore paint left from painting our exterior doors. So I decided a little banner of some kind was what the center window box needed.
I found the letters at Micheal's along with a couple kinds of burlap and twine.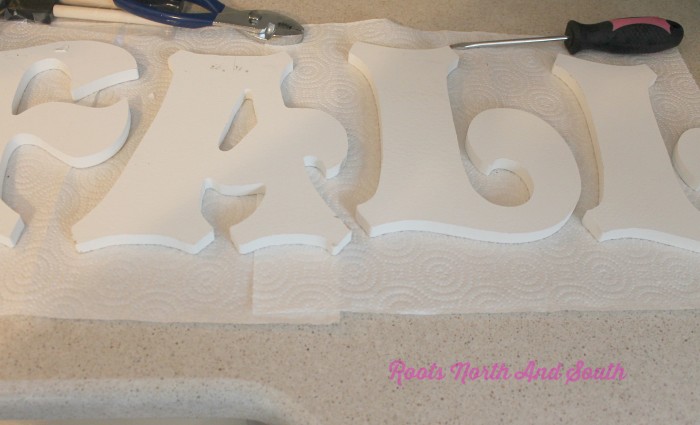 But when I got them all painted up pretty… too much pink. This coming from a girl who loves her some pink!
So I poked around in my exterior craft paints and found a few different colors in the pumpkin orange family. I just used a circle foam brush to add some fabulously fun polka dots!
Here's what it looks like up close and personal…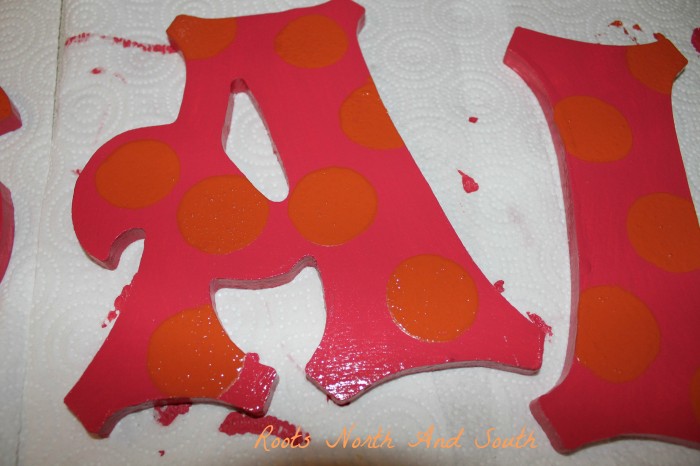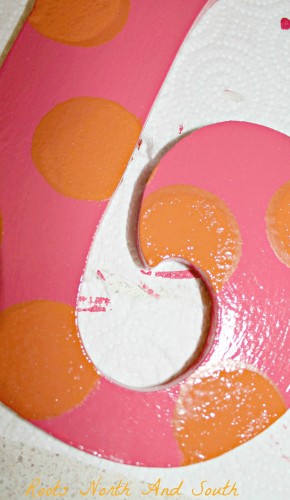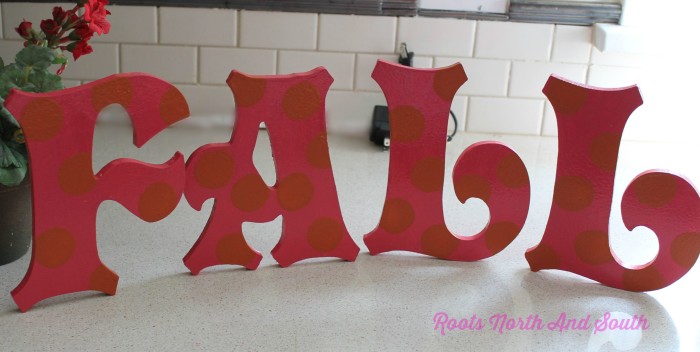 I originally thought I would just paint the letters, stick a few staples in the back of each letter using the staple gun, run the twine through the staples, hang them across the front of the window box with the twine and add a few fun little burlap flourishes.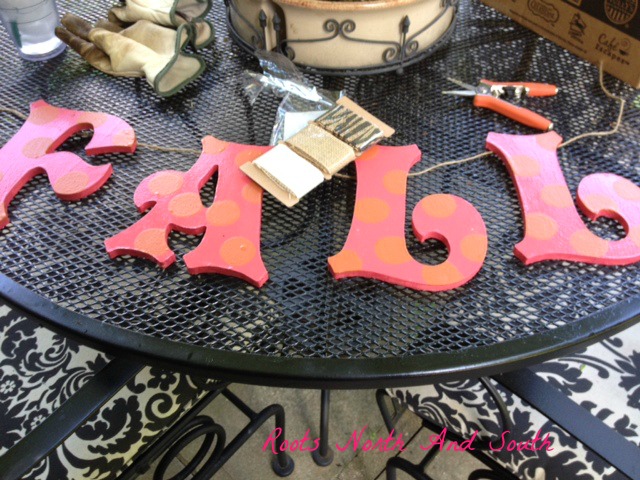 But you see those sweet little million bells hanging down the front of the window box in the photo below?
They were still blooming and thriving.
So I relocated the sign to hang below the window box. I kept thinking the million bells would kick the bucket any day, but they didn't. In fact, they survived until Thanksgiving!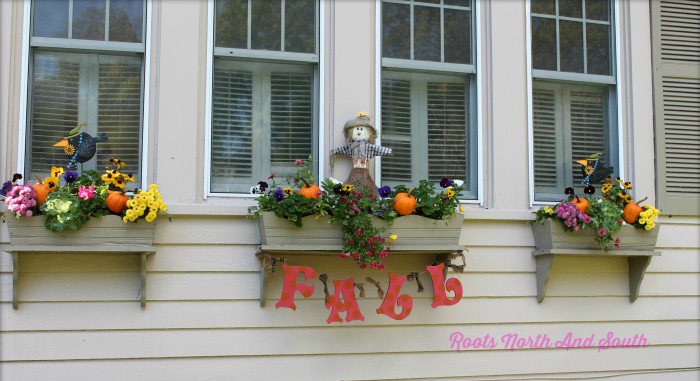 p.s. I realize my scarecrow keeps dropping his drawers… I have no explanation for it other than the chipmunks and squirrels are running amuck in the yard this fall. I've fixed it over and over… And have given up. #ScarecrowIsAFlasher
XO
Shelley