Using Grocery Store Flowers for the Valentine's Day Centerpiece
I have a secret…
Well a secret stash that is.
No y'all….not drugs or even a secret wine stash.
My habit is fresh flowers.
And vases.
And anything I can make hold flowers and water.
Like kids rubber boots, tea cups, jam jars, pitchers and funky baskets.
They make it easier to go to the grocery store and grab a bunch of flowers.
Like when you are trying to pull together something fun for Valentine's Day in a big 'ole hurry!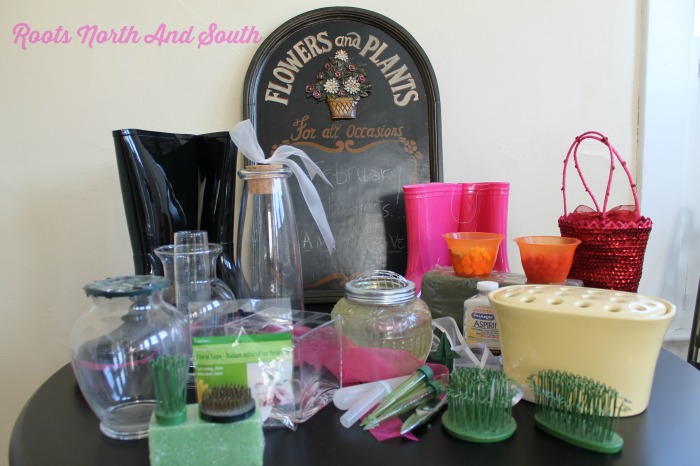 Creating a Fun Valentine's Day Centerpiece and Table
I love this funky little red sequin basket I found a few years back.
I grabbed a bundle of blush/coral roses tipped in a rosey color.
They are such a beautiful color and I knew they would brighten up these grey winter days.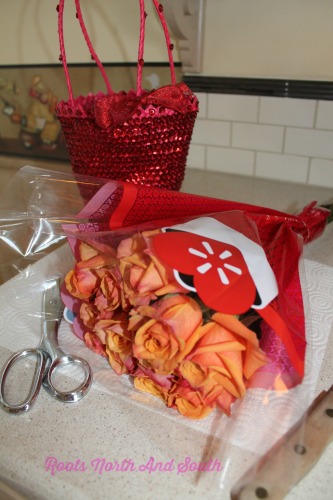 I cut fresh florist foam to fit inside.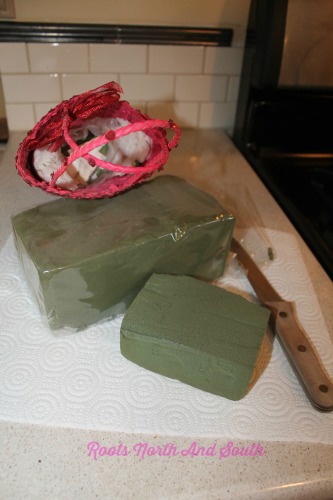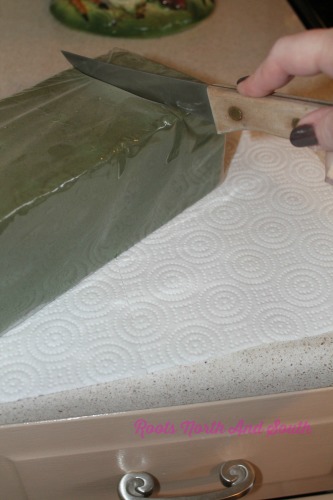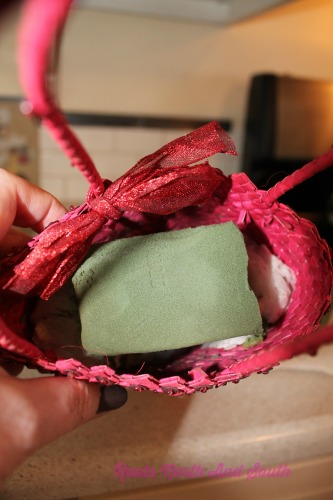 Then I stuff the foam in a bowl of water for a bit. So it was good and soaked.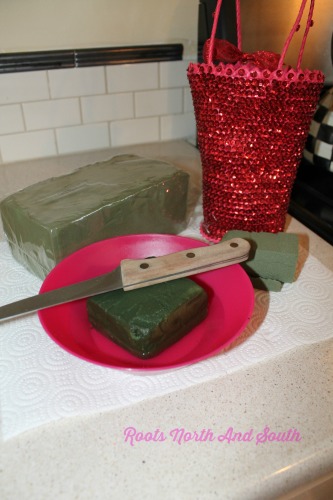 Then I started building the shape around the handles of the basket.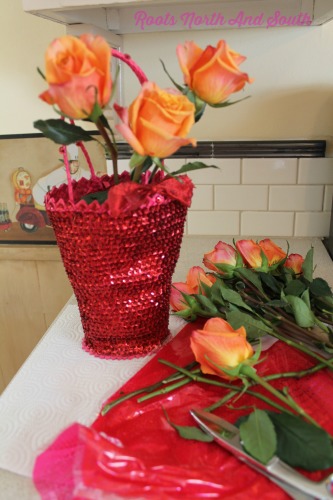 Add some fun to the Cupid's day table
I thought these whimsical candles were a fun match.
Then threw a few red hot hearts and conversation hearts around.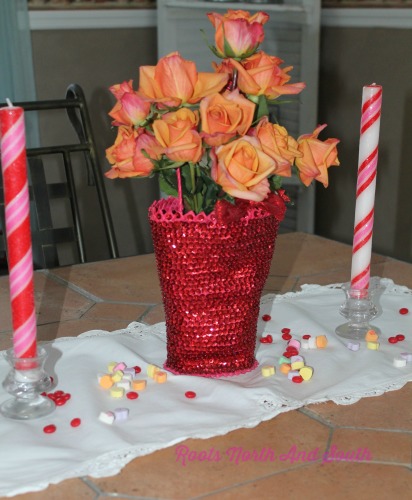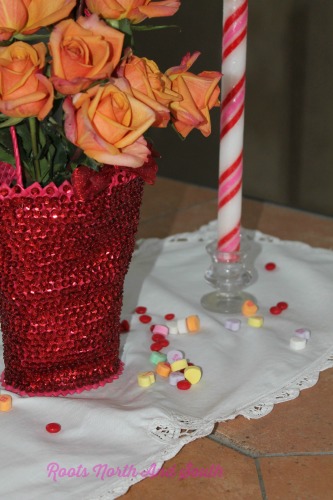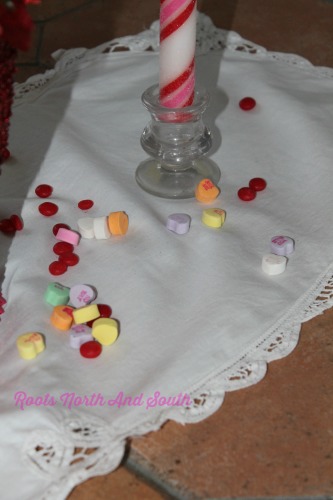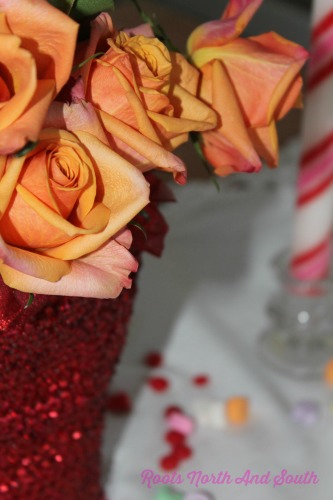 Voila!
A fun and budget-friendly table for Valentine's Day!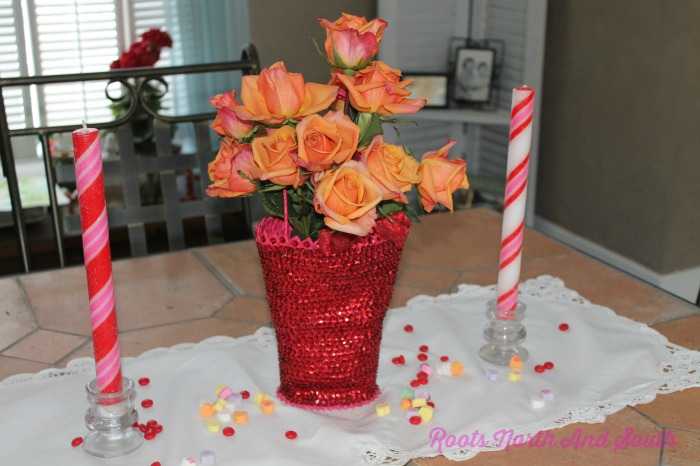 What's your favorite go-to centerpiece when you are in a hurry??
XO
Shelley