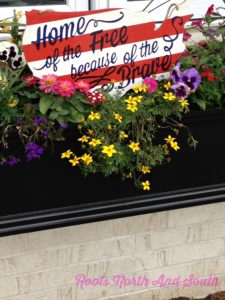 Don't you just love projects you can finish in under an hour?
Summer is so crazy busy that I don't seem to finish anything that takes much time.
And window boxes are one of my favorite parts of summer gardening…
I've written about them so many times on this blog. Season after season of window boxes.
Judging by the response, I'd say I'm not the only one who loves 'em!
At the old house… we had three window boxes on the side of our house.
Nice odd number that made it easy to come up with fun stuff.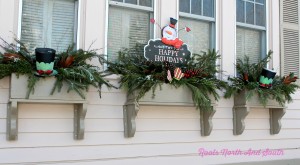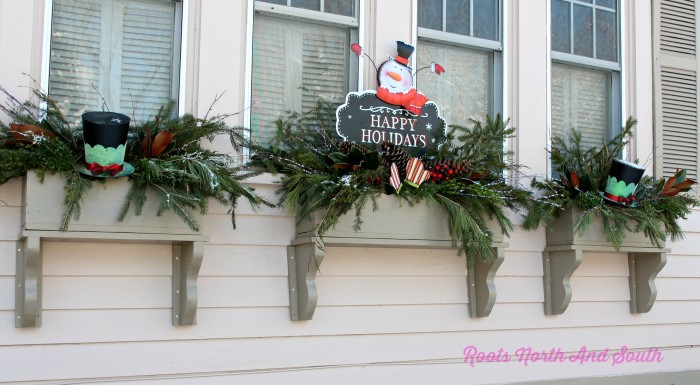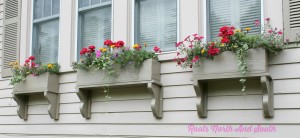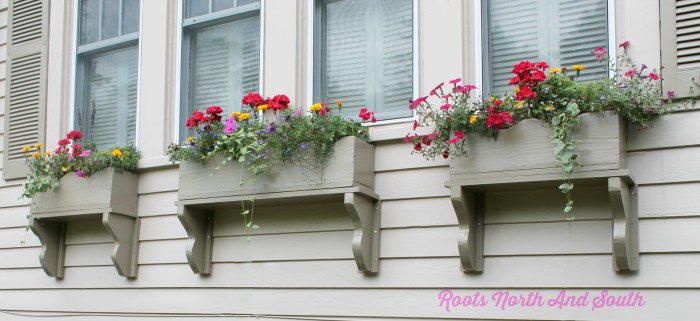 And the quirkiness of our old neighborhood — a historic district — gave me a lot of flexibility to have fun with my window boxes.
Now we've moved. Our neighborhood is a little more…ahem… uptight formal.
And we only had two windows in the front of the house to put window boxes on.
Am I the only one who finds even numbers trickier to decorate with?
I had previously whipped up a fun patriotic theme for our window boxes for Memorial Day and Independence Day at the old house.
So I wanted something for the other window box that would allow me to still use these LIBERTY letters.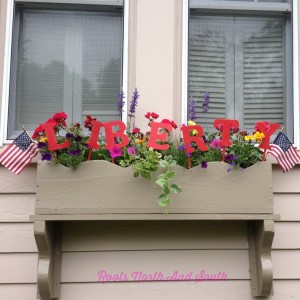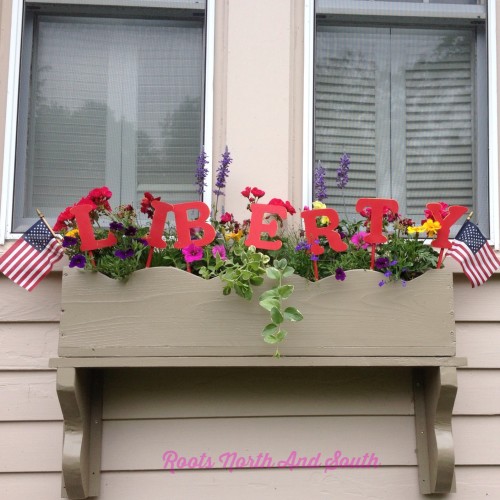 Decking my Window Boxes for July 4th
I zipped over to the craft store to see what I could find…
And I hit pay dirt!
Unfinished stars that I could paint in red white and blue…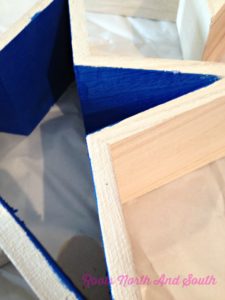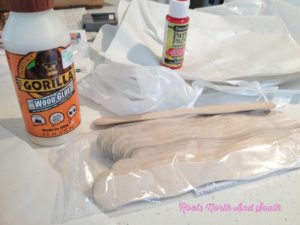 And glue these sturdy little sticks on so the stars would stand up in the window boxes…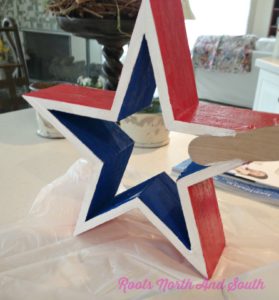 And then I found this little gem for the center of the window box…
Just took a minute to glue one of the sticks on to the back of this too.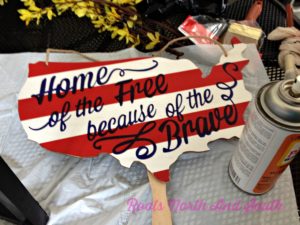 I sealed everything with a few coats of clear, glossy spray and that is all it took!
Patriotic Window Boxes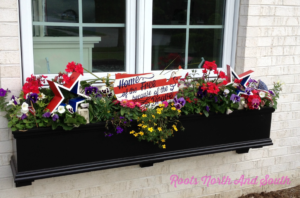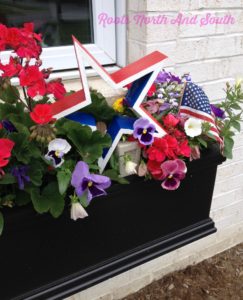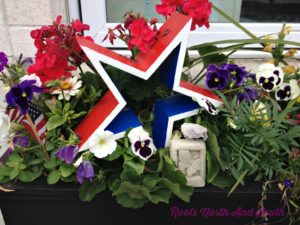 And it all works well with the LIBERTY letters I made for the old house and used in the other window box on the new house…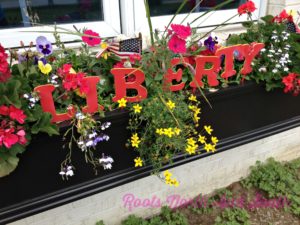 Now I'm off to see what else I can come up with to decorate the rest of the yard to celebrate Independence Day…
And before I zoom away, just a quick reminder. If you don't already do so, please follow me on Instagram. I'd love to meet you and see what you are up to around your home and garden.
Until next time,
Shelley
Great image to Pin so you can find this project when you are ready to deck out your own window boxes!