Creating a Home Potting Room
Hey y'all!
Happy 2015!!!
I'm taking time on this cold winter's day to do a little day dreaming about the new house…
My dilemma is "home" right now is a historic old place. Loads of charm and character.
While I'm trying to work up some enthusiasm for moving next spring or summer, its tough!
I am excited we will be moving back to Michigan (GO BLUE!) and closer to family…but its tough to leave this old 'burg.
So I'm trying to line up some ideas for when we meet with builders. High on that list is coming up with ways to add character and charm!
Creating a potting area is one.
I love to have fresh flowers around all year long. In the summer and early fall I buy them from the Farmer's Market.
And the rest of the year? Anywhere I can find them from the grocery store to the cute shop at the corner that has a tiny case full of fresh flowers.
Having one fun place to keep my goodies all together would be fabulous!
This first one has great ideas!
A place to hang tools.
Shelves for all my "stuff."
An extra high water faucet so vases will fit under it.
And what's not to love about that sink?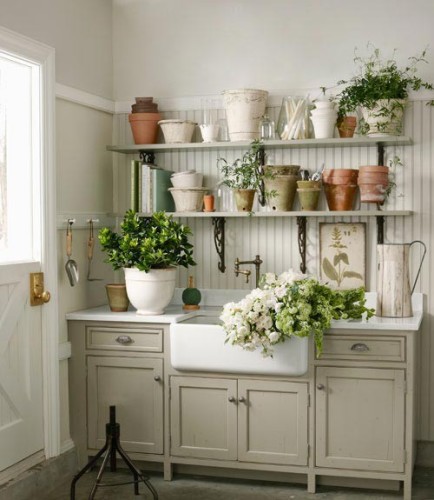 Ditto for the one below. Love that it is so sunny and has a window over the sink!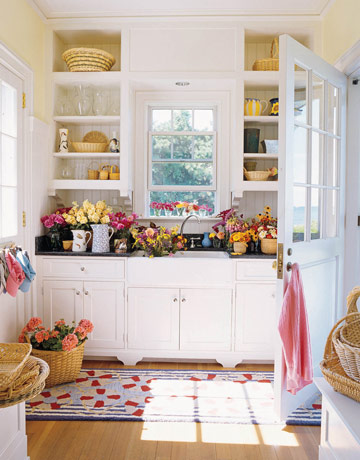 The one below might actually be my favorite!
Doesn't it have great character?
Love the skirting!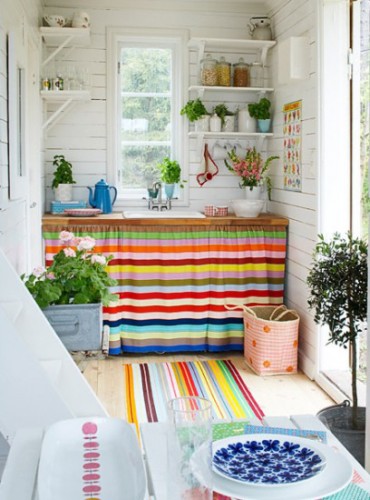 This last one is pretty basic but could do the job…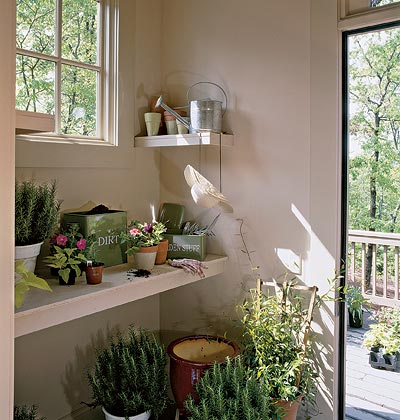 And I'm envisioning a Dutch door like the one below that will be right off that area so I can open it up while I'm puttering around.
What do you think?
That's a good start on character right?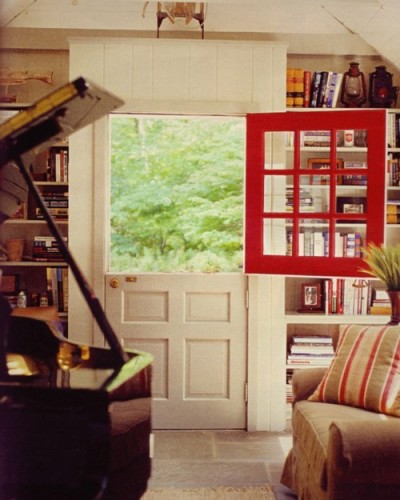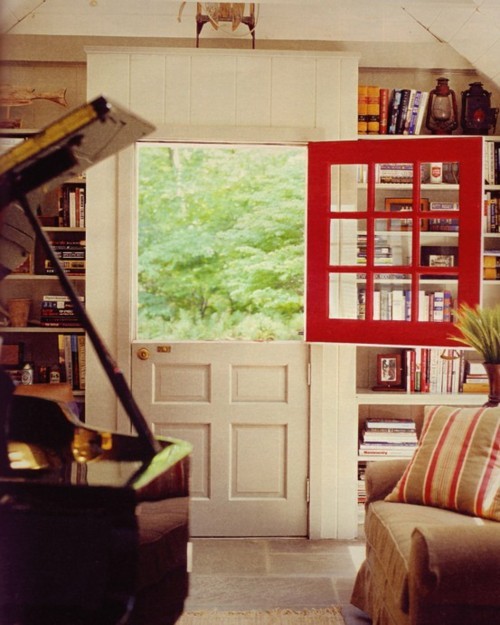 Do you need some inspiration for your house?
Check out my Pinterest board From the Ground Up. I have loads of fun things pinned you might enjoy!
XO
Shelley
DISCLAIMER: The photos that don't have a link under them are ones I found on Google search. The links were broken so I can't give anyone credit. If they are yours, shoot me a note so I can give you credit!