Historic Home Dining Room
 Shortly after moving in to this house (or maybe even before we even closed on the sale!), I designed some built-ins I wanted to have made to surround the big window in our dining room. Open shelving… window seat…closed storage at the bottom of each set of shelves. My plan had it all!

Then before I could even call a few contractors, the housing market bottomed out. Ugh. Remember that? The value of the house fell by about 40%. Seriously. Not what you want to hear. So dumping more money in to wasn't a great idea.
Over the last two years, property values around here have been slowly creeping back up. Not enough yet to cover the exterior painting expenses, new AC, privacy fence, quartz countertops we added… but heading in the right direction. So I'm hoping to get back to my built-in project if we don't move north next year!
Enough babbling right y'all?
Dining Room at the Time of Purchase
Here are a few "Before" shots of the dining room.
Old, kind of rubbery textured wallpaper.
Old stained up white berber carpet.
Not a good look!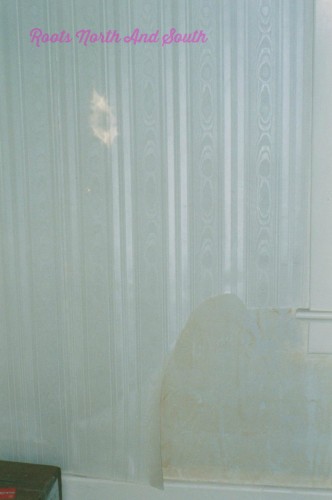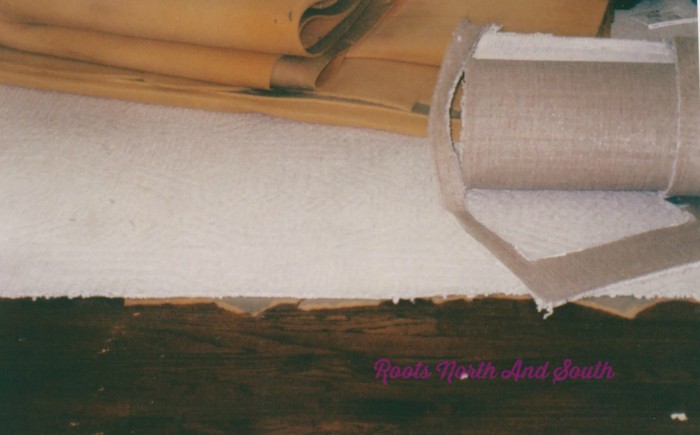 Now you see why my family wanted to keep looking?
But with a little sweat and girl-power, it all came together.
Refinished the hardwoods hiding under the berber. Added a chair rail in the dining room. Painted the walls. Scraped and painted the miles of fabulous old trim and woodwork. Added this beautiful border. And ripped down three or four layers of curtains the previous owners had used to cover the windows. (Think vampires or witness protection program and you will be on track!). The sun could finally shine in!
Dining Room Details
Here's what the dining room looks like now and a few fun details I change up every season.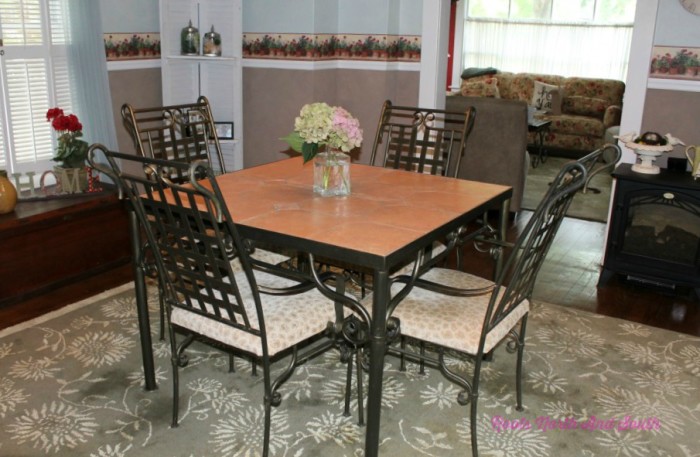 The old beveled glass doors that I can't photograph well for the life of me!
But if you look closely you can see the detail work on the glass…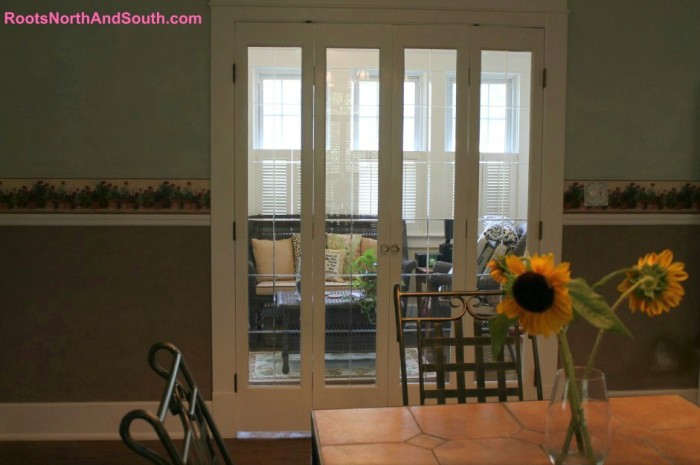 I never get tired of this potted geranium border. The style and the colors are sooo me!
I guess because I'm a geranium-planting, garden loving southern girl at heart…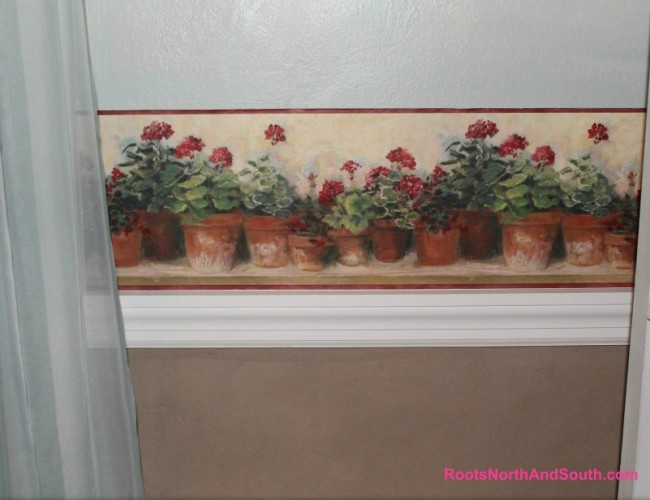 Changing Things Up Each Season
Part of what I love about my old dining room is that it has so much character and lots of nooks and crannies.
While it doesn't have the fireplace I had hoped for when I bought it, we found a little one at Lowes.
(Sssh… Don't tell my family, but I've actually been on the hunt again for a new one.)
This old bird bath was a gift years ago from my little Momma. I think she found it some place in Cape Cod.
Too cute to go outdoors right? So it found a home year around on the tiny little fireplace.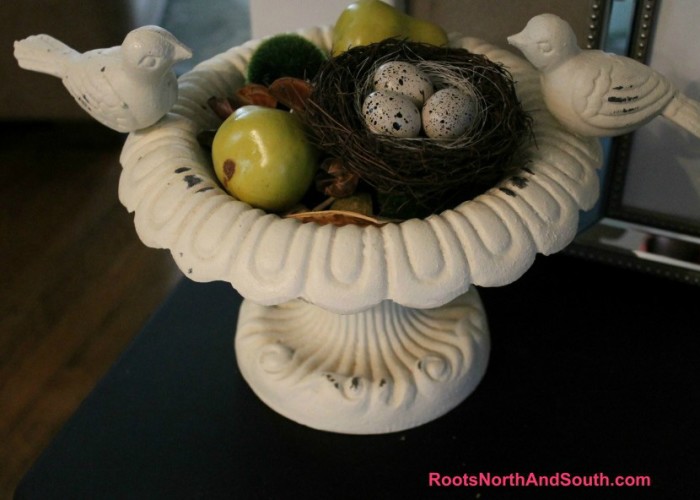 Leopard is a neutral right?
Love me some leopard y'all.
You will find it all over the house including my closet!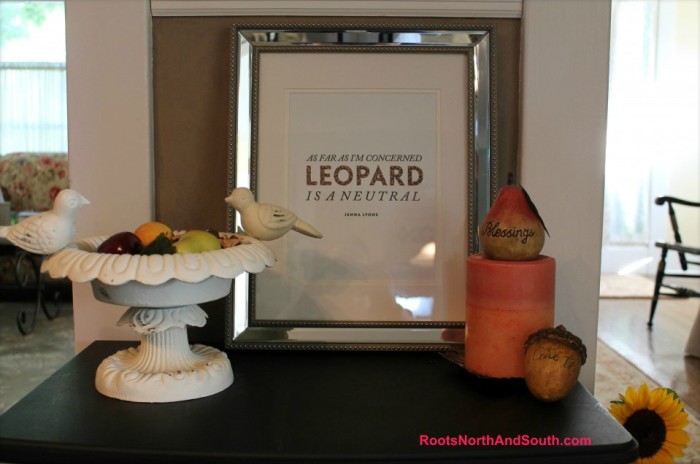 These apothecary jars live on one of the two sets of shutter shelves that are in the dining room. I'm always messing with them…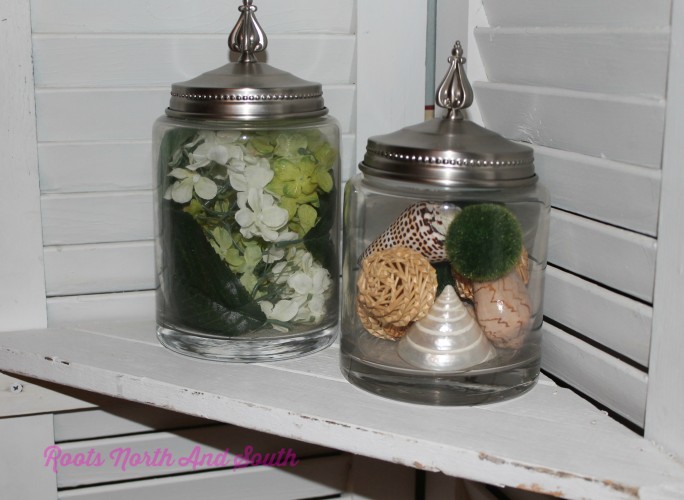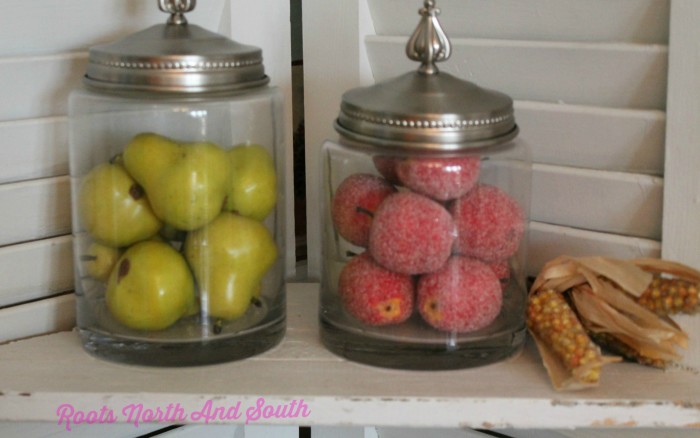 Few More Dining Room Details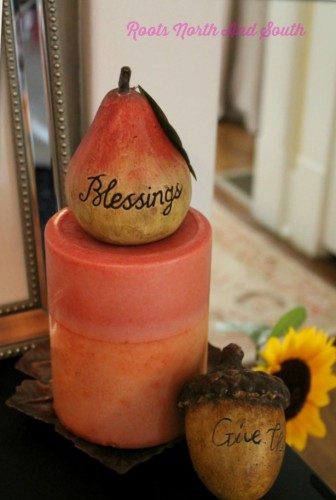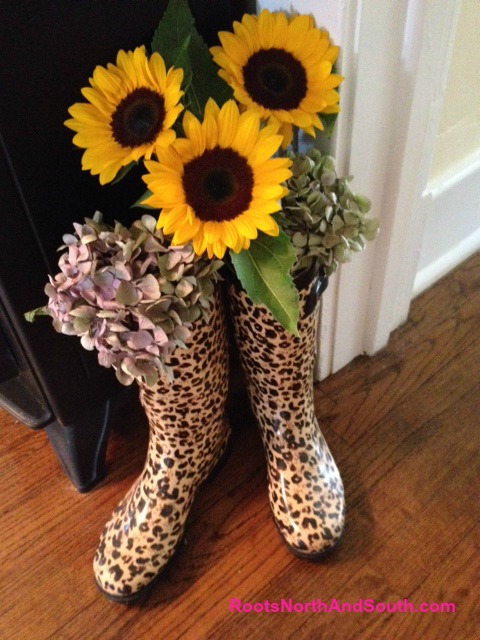 Seasonal Tablescape Ideas
I have a secret not-so-secret addiction to table coverings, centerpieces and all things tablescape.
We've had to resort to adding shelves and a chest in the basement for all my overflow seasonal supplies.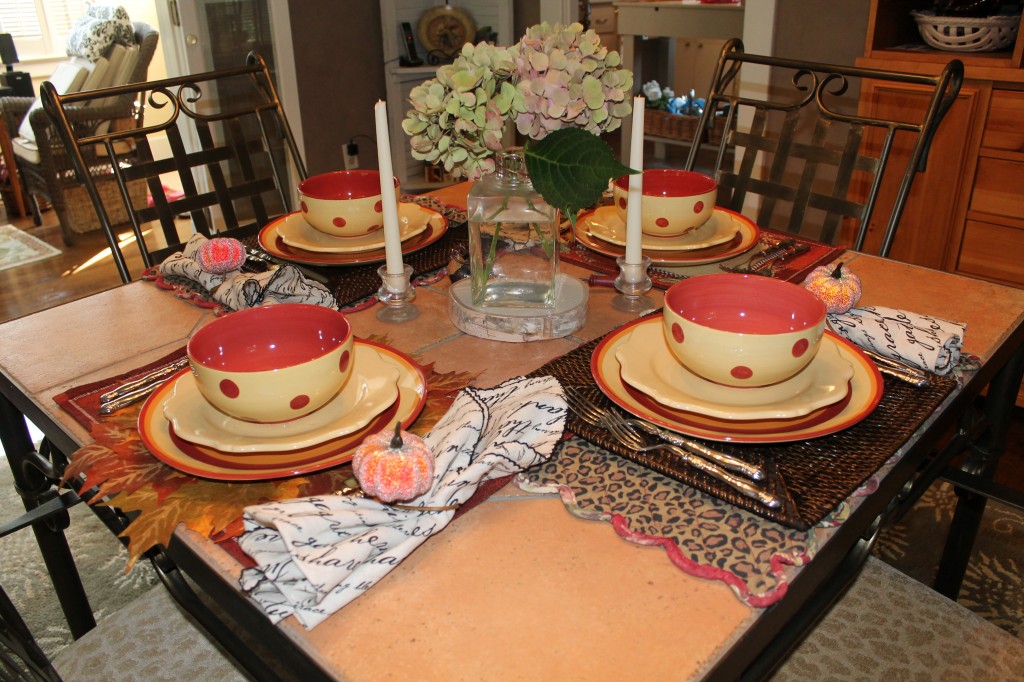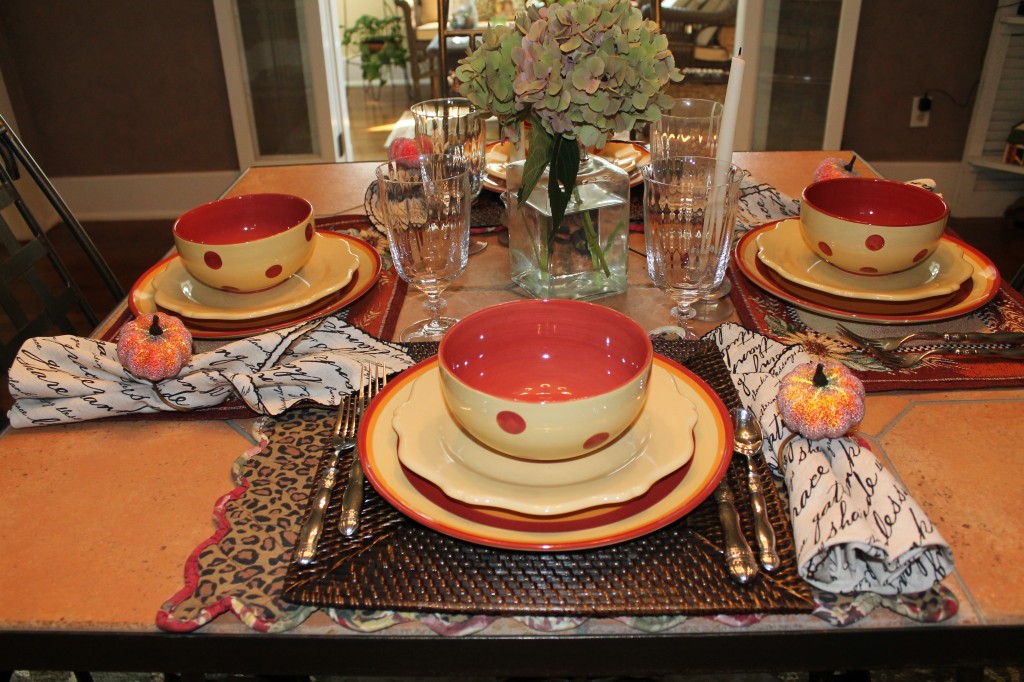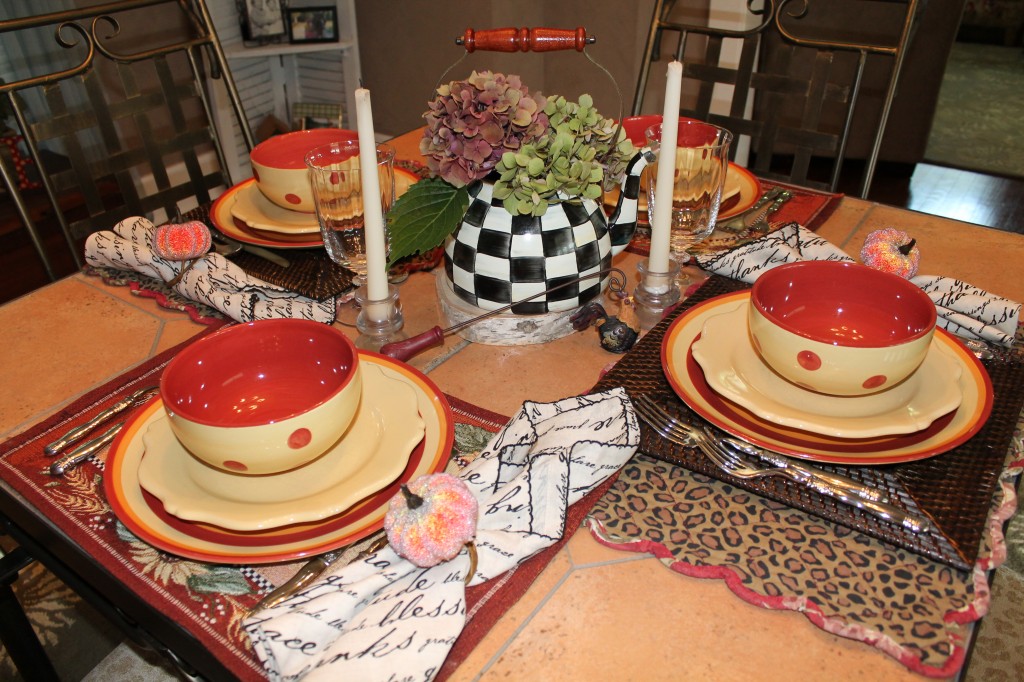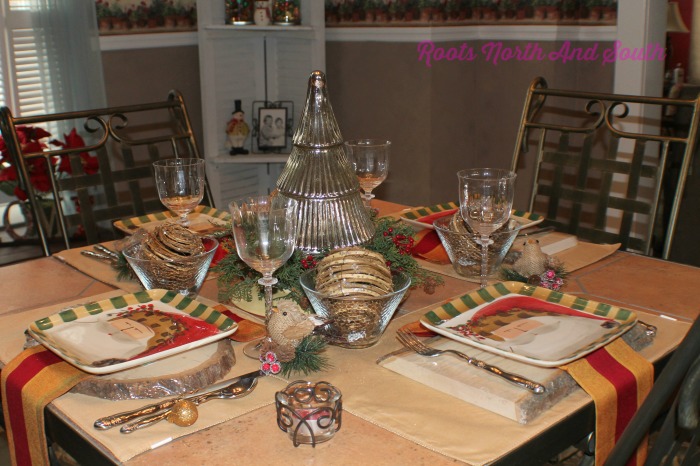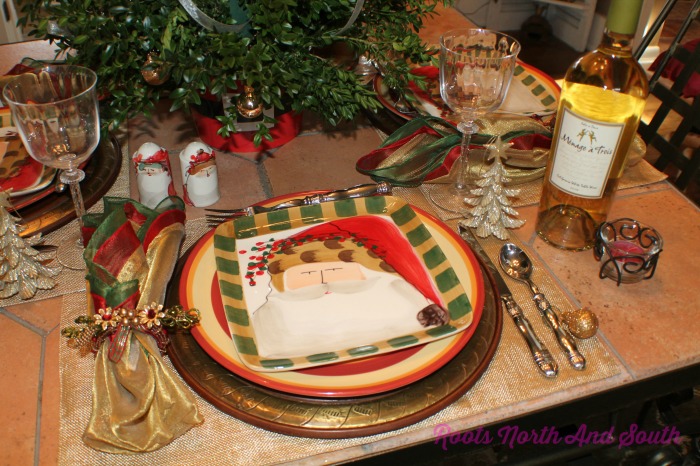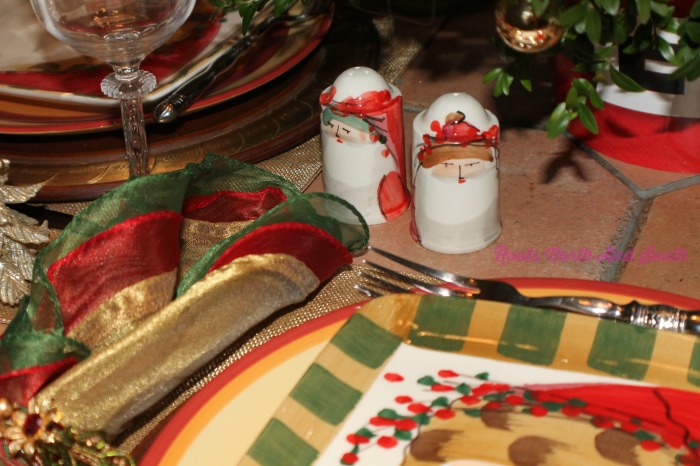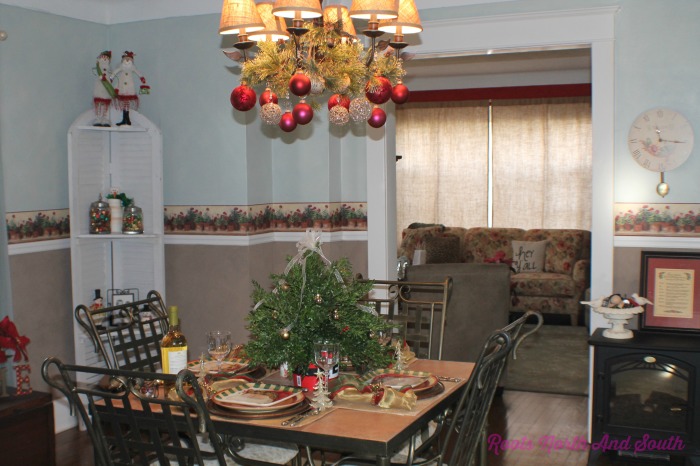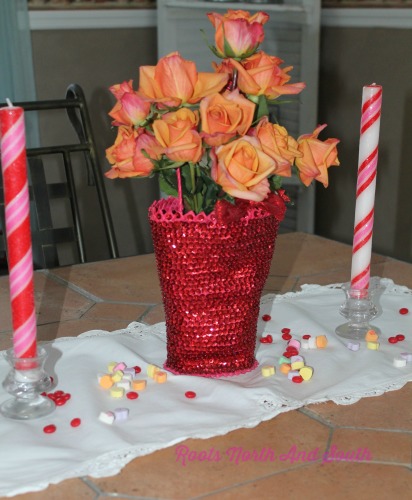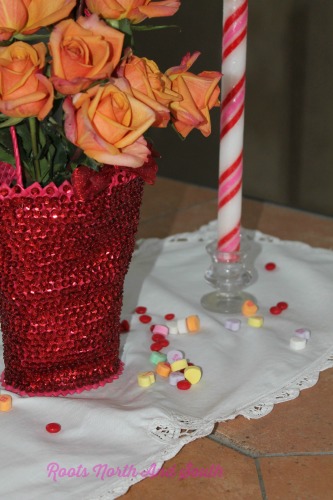 If you love a good Tablescape, follow me on Pinterest and Instagram. I share lots of good pics both places.
If you haven't done so already, please stop by my House Tour and my Garden Tour. Like this old house and yard, both are always a work in progress!
XO
Shelley