Welcome! If you are joining me from Jennifer Rizzo's Holiday House Walk, thank you for stopping by!
I'm excited to be part of the fun and fabulous homes "opening their doors" for holiday guests…

Heralding the Holidays
Since my blog officially became a lifestyle blog at the end of September, I'm having so much fun!
Christmas decorating is always a favorite time of year and this year I'm happy to be able to share my tour with all of you…
If you are just joining me for the first time, "home" is a historic community and a 100+ year old house. The character, nooks and crannies are hard to beat! While it is a lot of continuous upkeep, it is so worth it.
One big challenge in this old house at Christmas?
Floors that aren't level!
All four Christmas trees have little "shims" under the legs to keep them from crashing.
In case you are wondering….
Yes…
That lesson was learned the hard way about 2 AM the first Christmas in the house.
Ready to get started?
Come on in!
Welcome to my Historic Home Holiday Tour for 2014!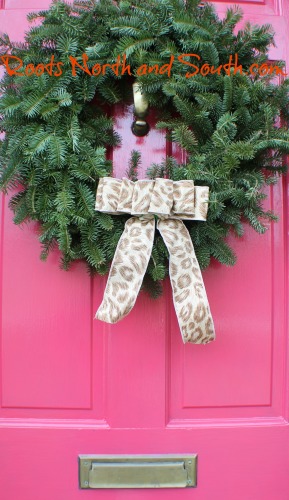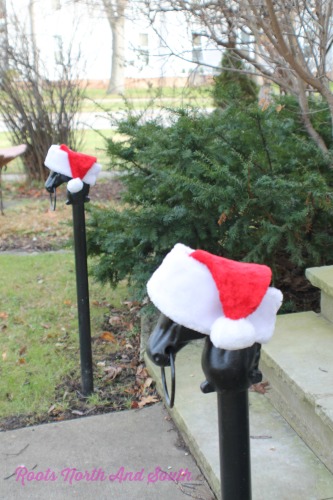 The Halls Are Decked for the Holidays!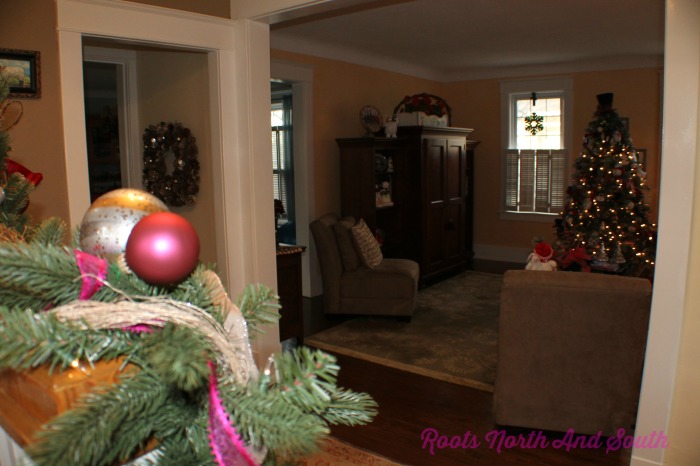 Christmas trees are festive and romantic all at the same time?
The twinkling lights can help make even the greyest of days brighter!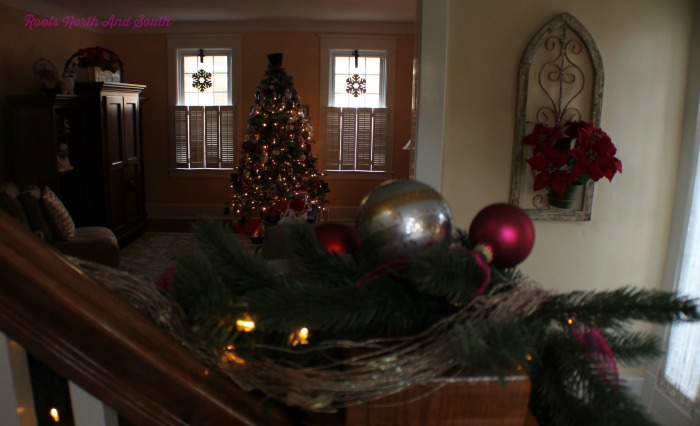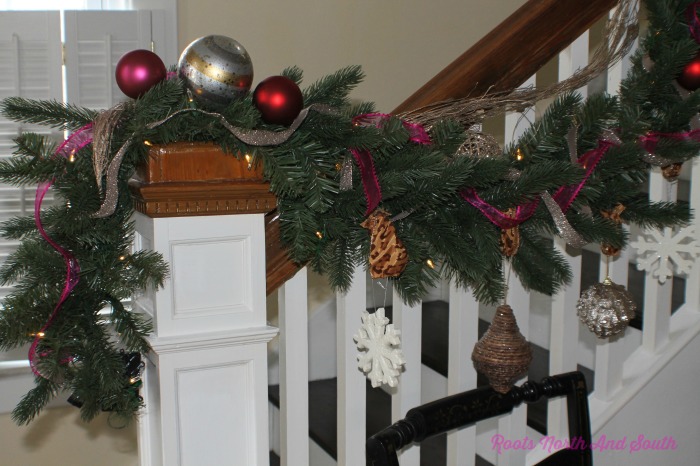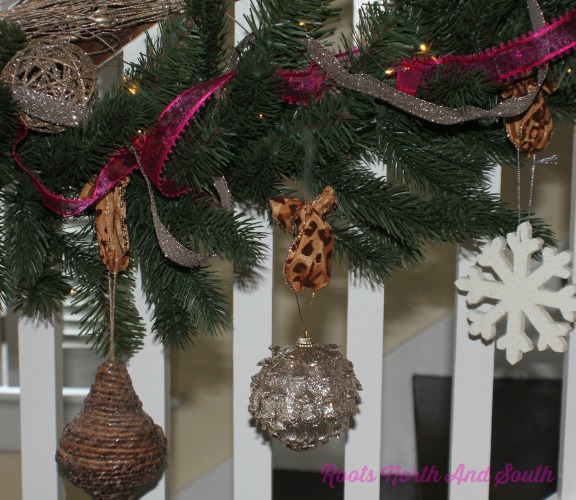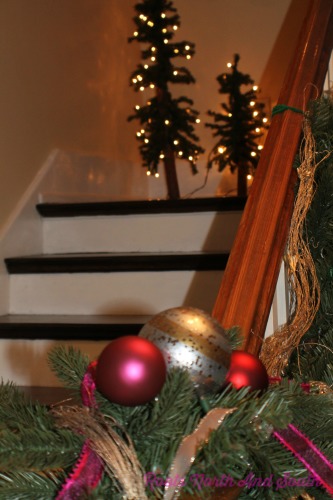 The Family Room at Christmas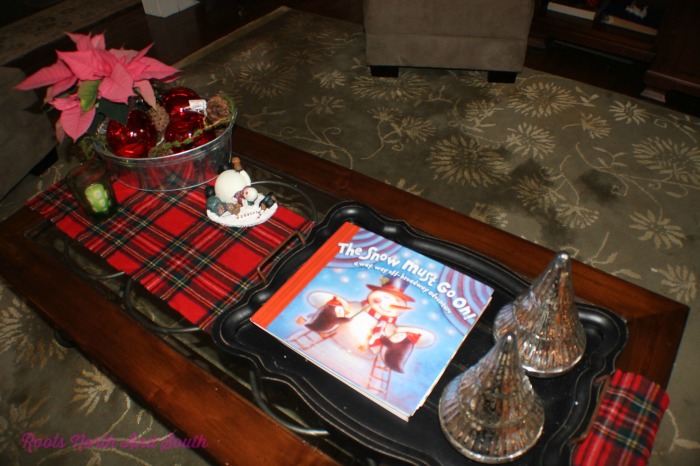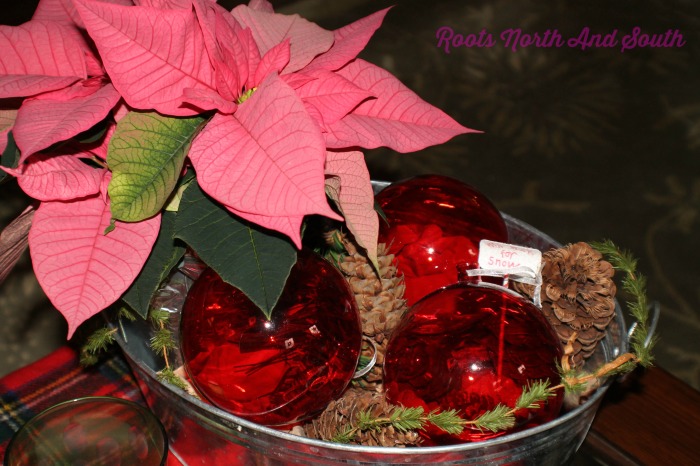 "Let it Snow" is the theme for one of four trees in our home…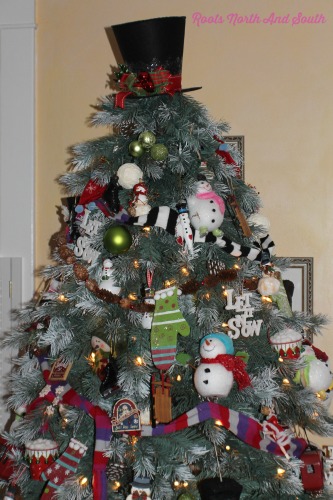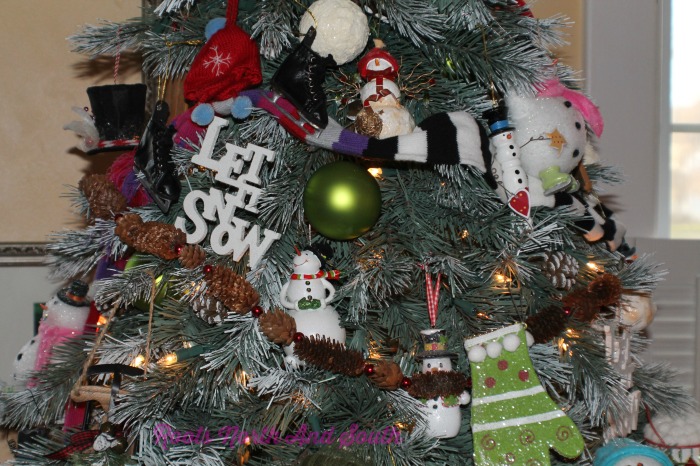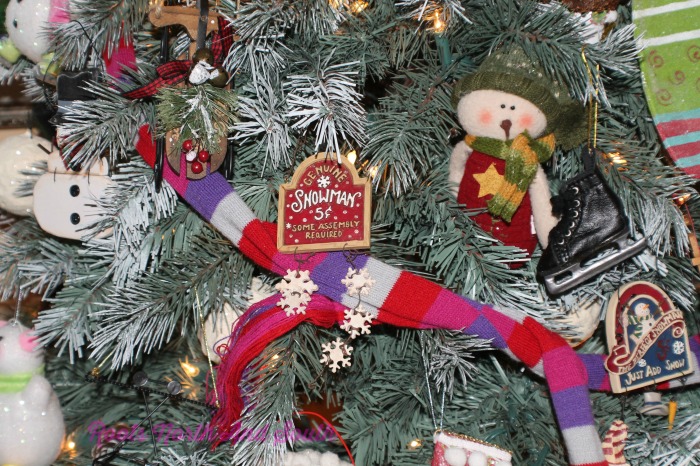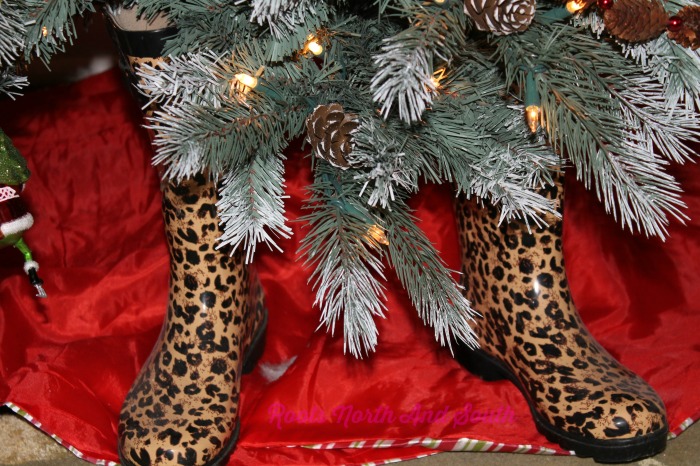 Putting it all together…
Can you see the snow blowing like crazy in the background?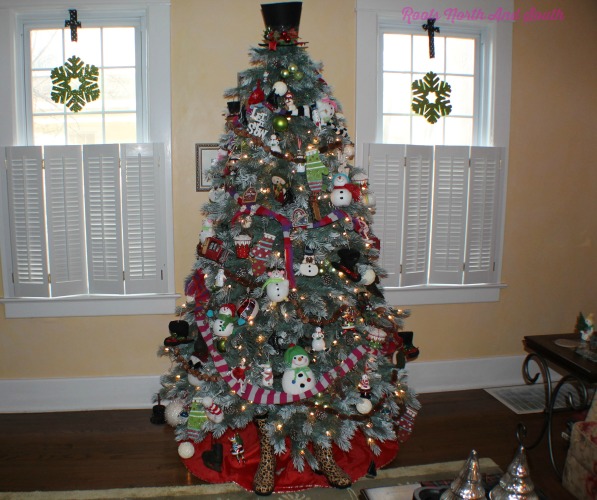 This leggy little guy guards the bar in the corner of the living room…
The "JOY" art was created by my very talented Auntie!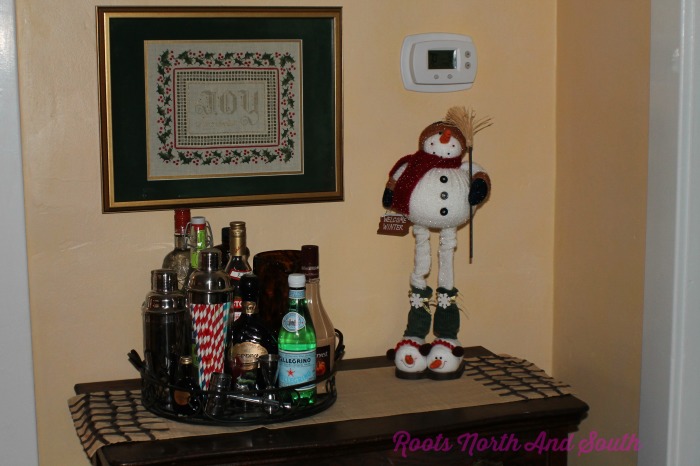 Ready for Holiday Dinners with Family and Friends…
I love playing around with holiday tablescapes!
Don't tell my little momma but its really the only time we actually eat at the dining room table…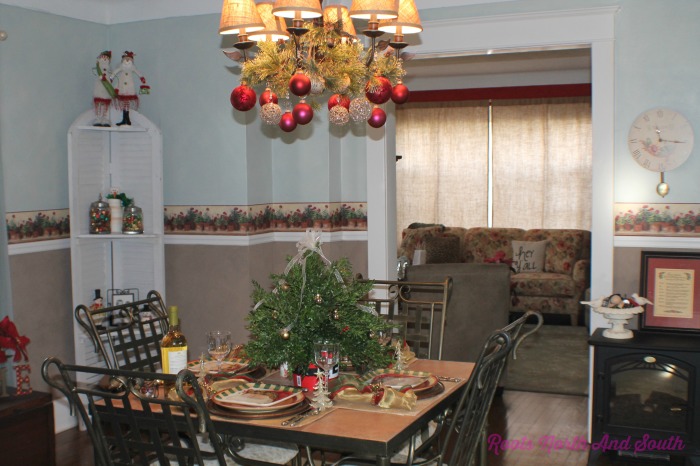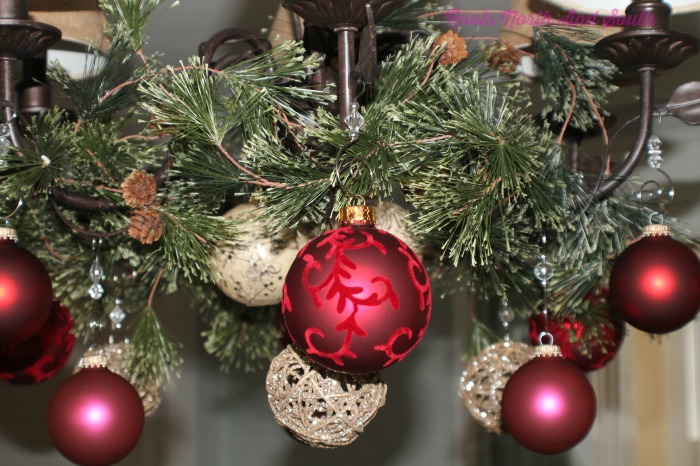 So in love with my Vietri Old St. Nick holiday dishes…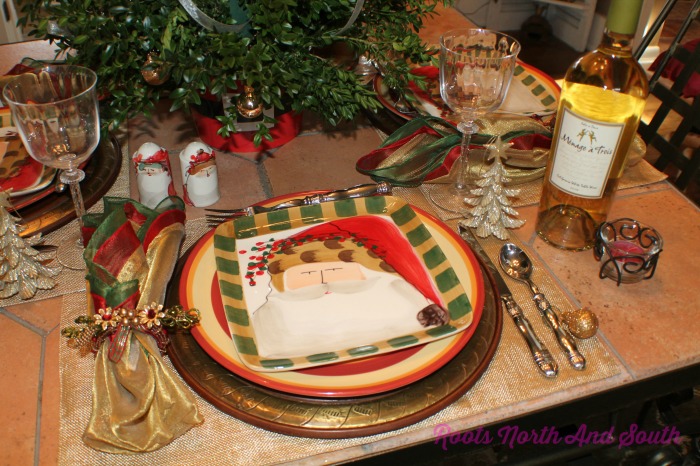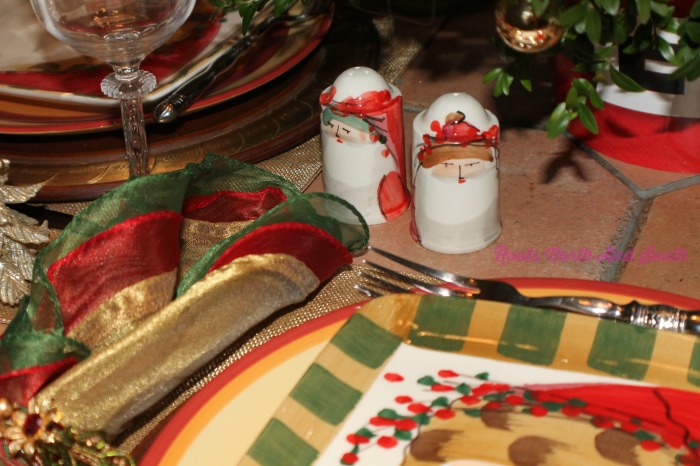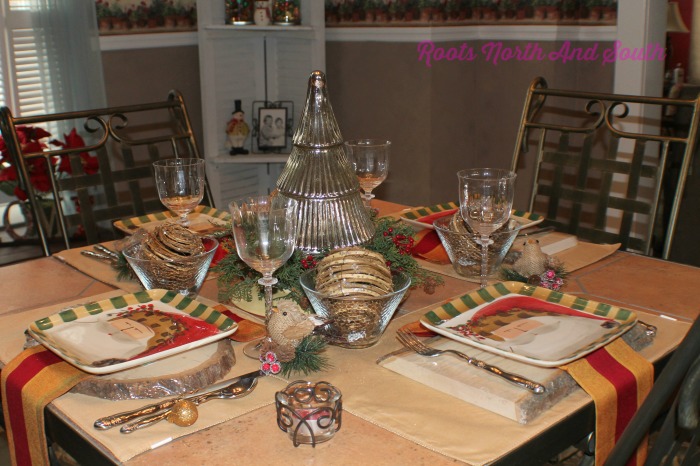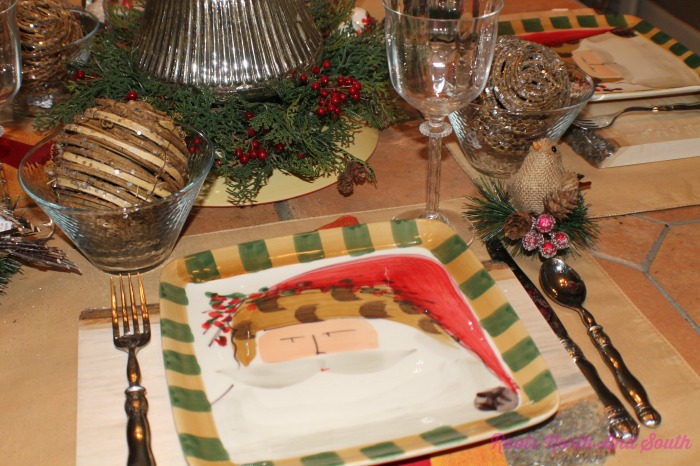 Kitchen Cheer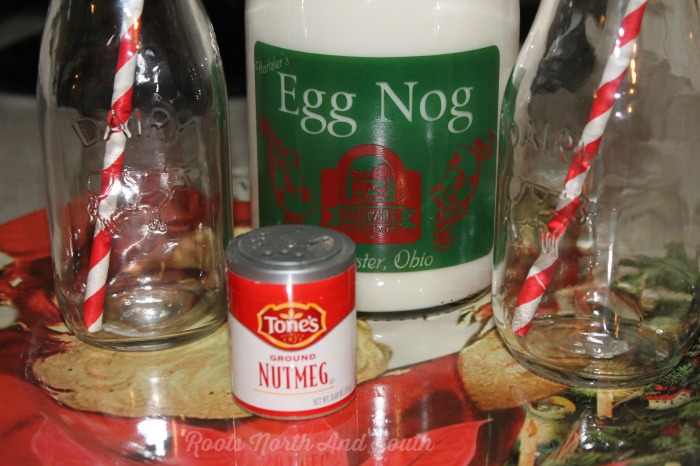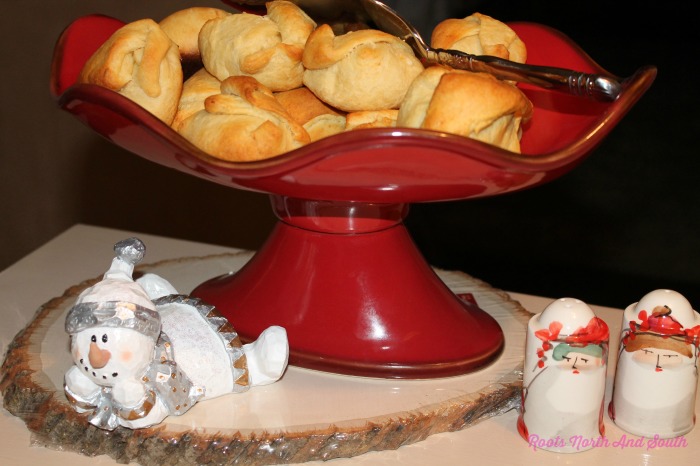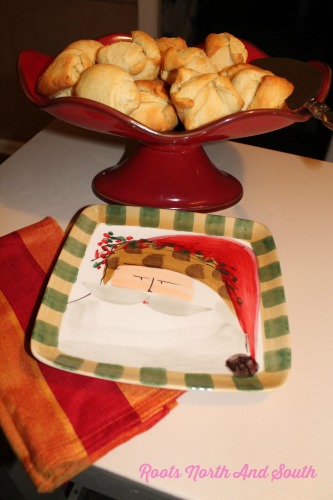 The Cozy Sunroom Heralds the Holidays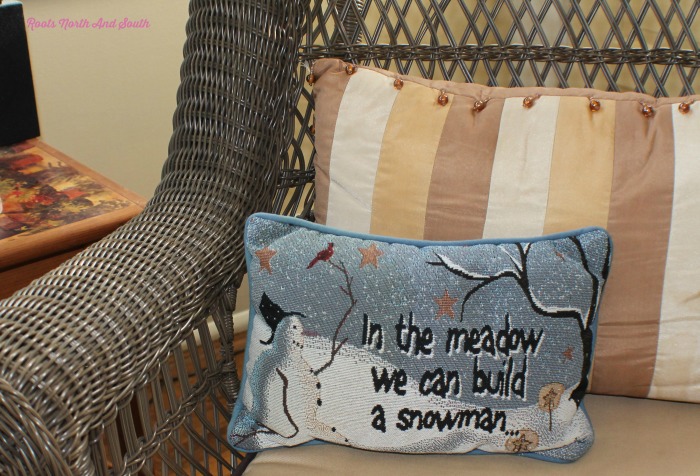 Hot Cocoa Bar (and all the fixings) in the sunroom to warm up chilly winter days…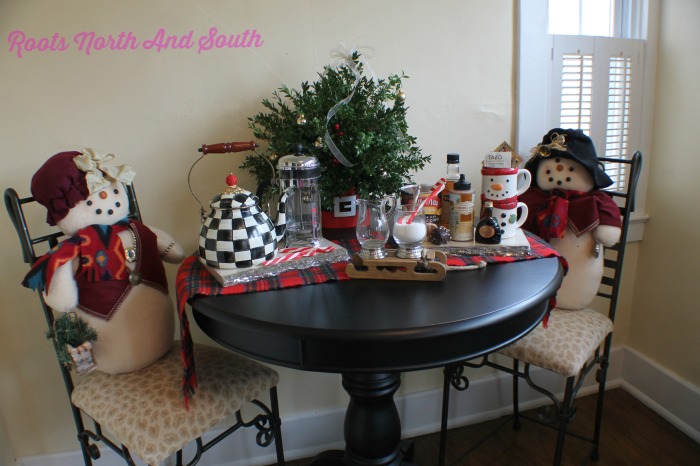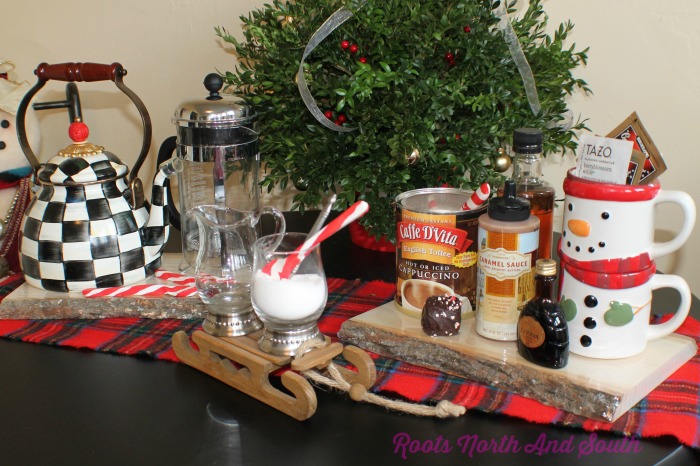 Peppermint marshmallows are a must for my crew!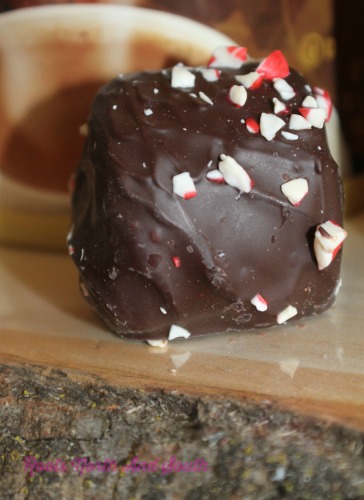 This garden-themed Christmas tree brightens up a corner of the sunroom all winter long…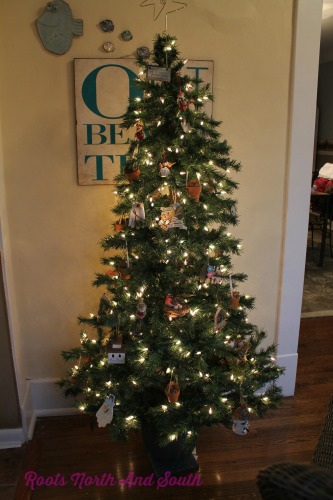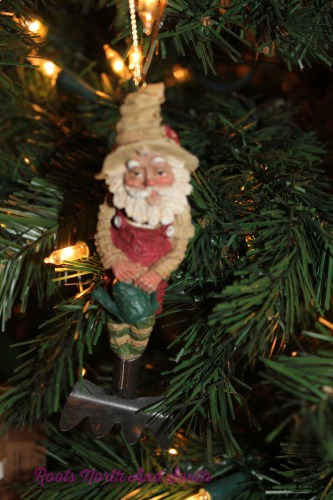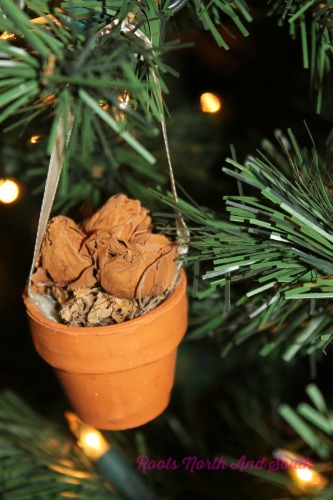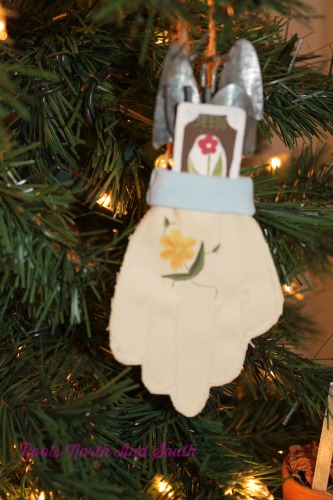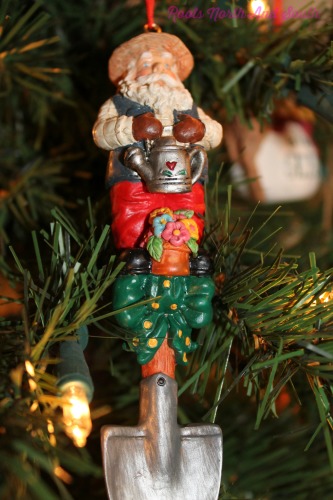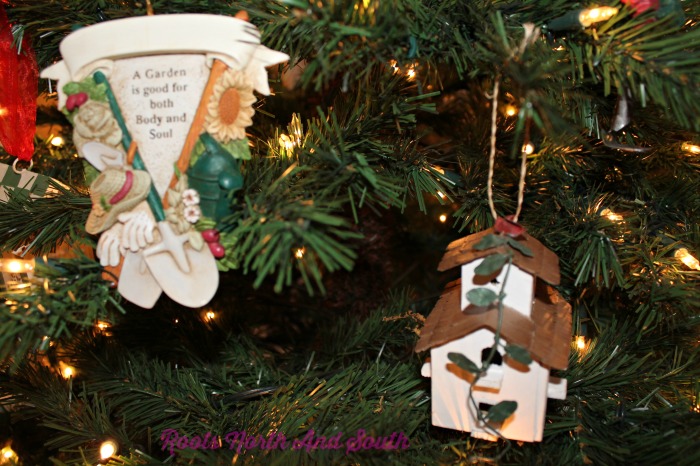 My Home Office
Because I am a writer, I luckily get to work from home.
In my comfy clothes
And my fuzzy slippers.
So it is a given my home office needs a tree!
We have to wedge it in next to my super fabulous Saarinen knock-off table and pink ghost chairs.
The best part of this tree is who actually decorated it for me…
On a cold dark night, these two tackled this project with me just providing a few mugs of cocoa and some cookies!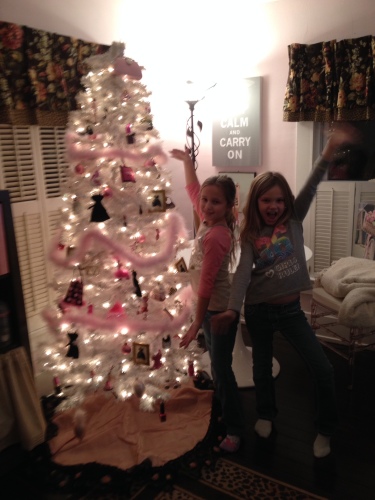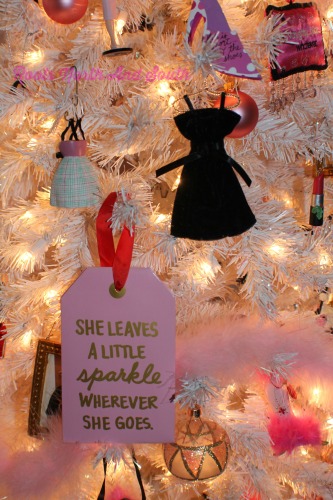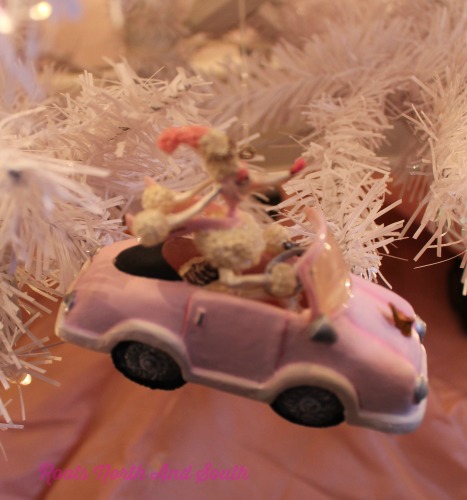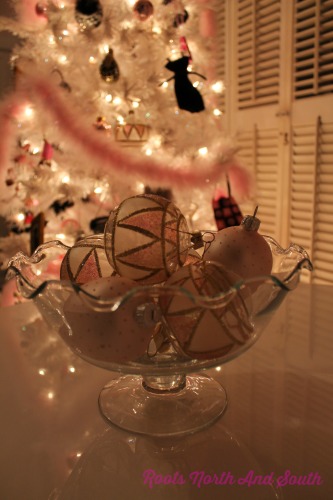 Master Suite at Christmas
The master is so warm and snuggly… it's hard to leave some days! Especially during the winter…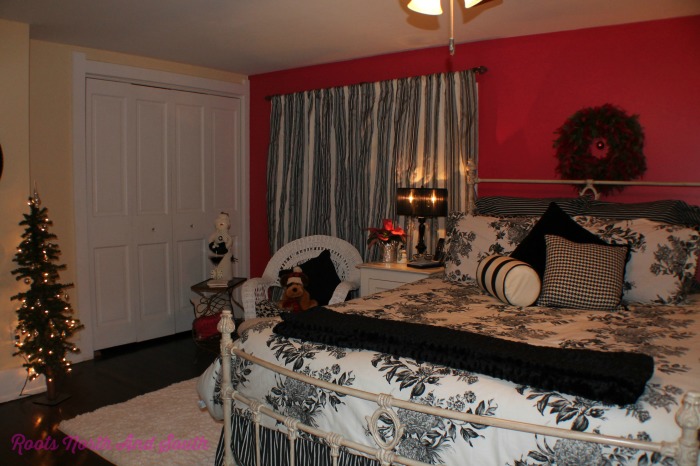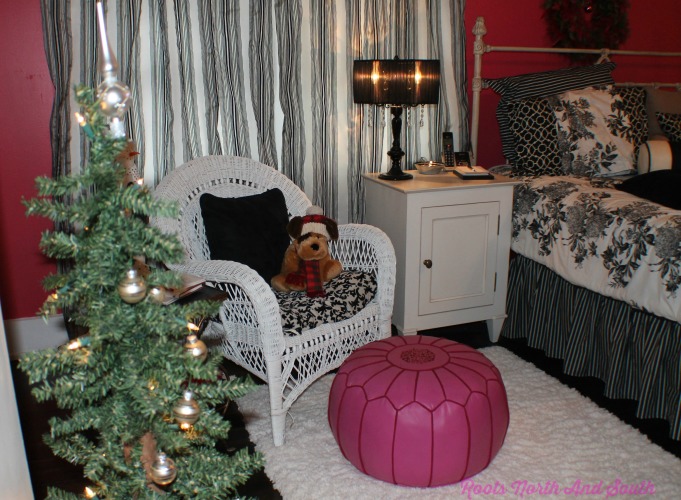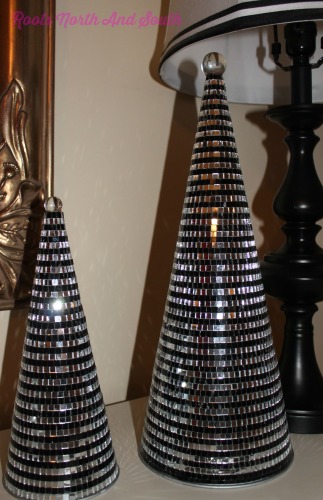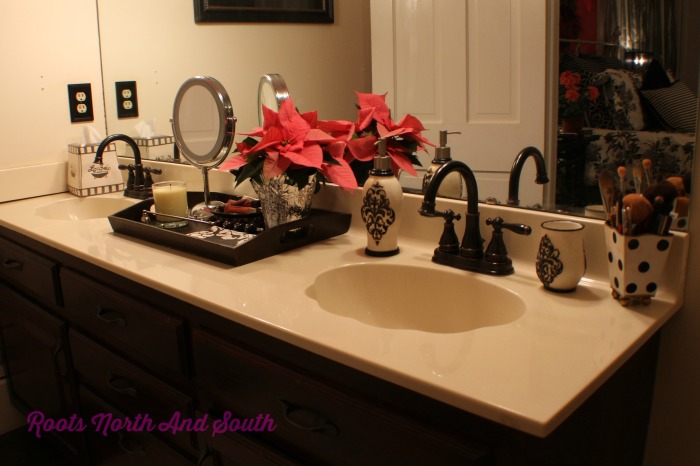 After all that cleaning and decorating and shopping and wrapping and baking…
a gal deserves a Chocolate Martini and a bubble bath right?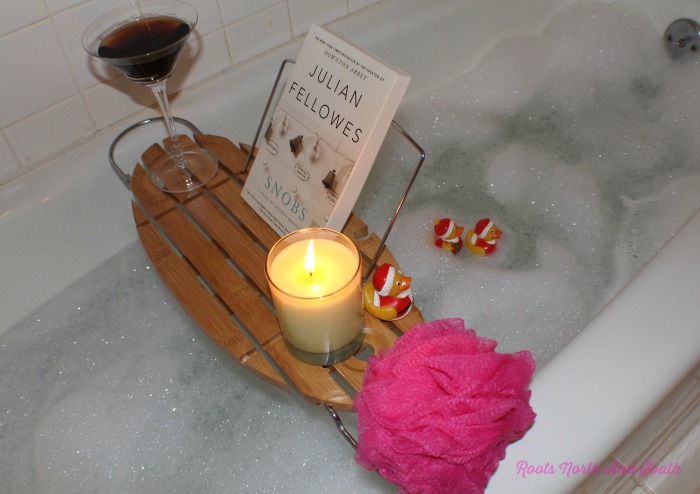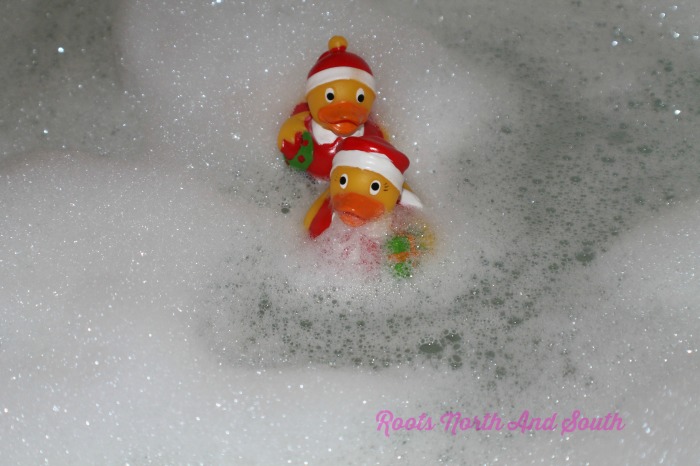 Baby Its Cold Outside
We try to have things looking festive a few days after Thanksgiving. It is tricky sometimes!
But our neighborhood is on the parade route and it happens the Sunday after Turkey Day.
So our neighborhood makes an extra effort to be ready to welcome friends…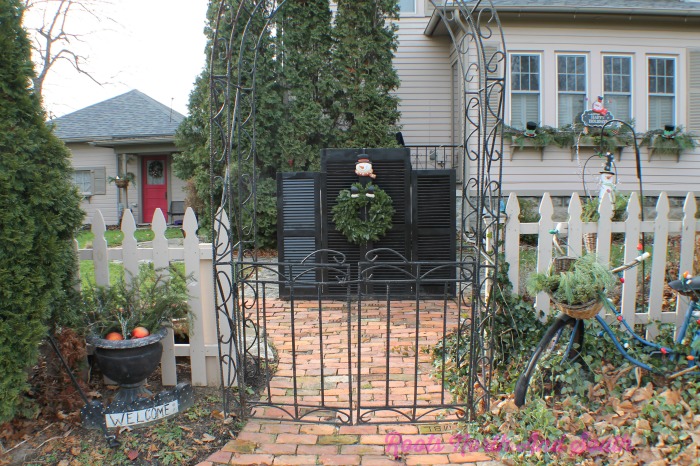 I love a window box!
They are so much fun all year long…
If you need a few ideas for inspiration, check out my Window Box Ideas on Pinterest.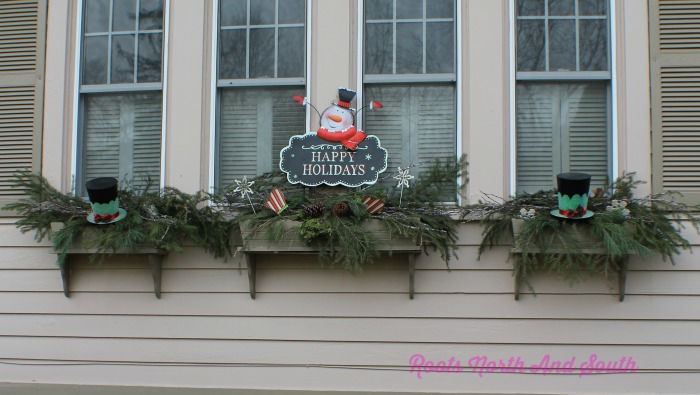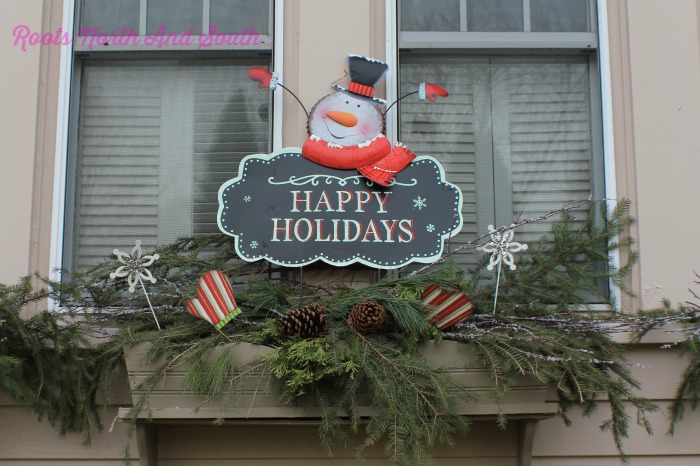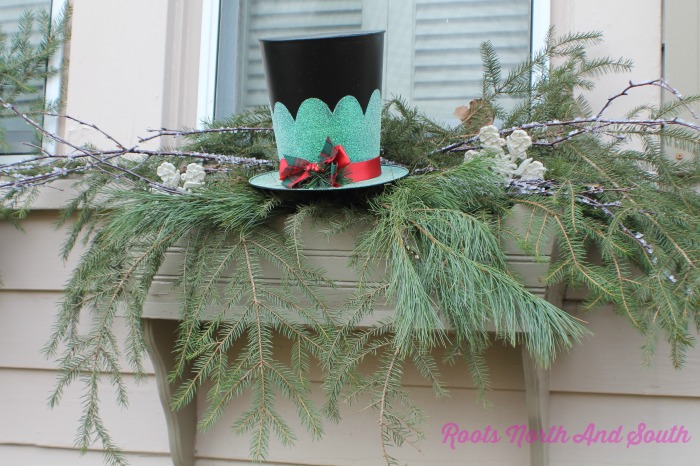 This old blue bike is decked out all year around!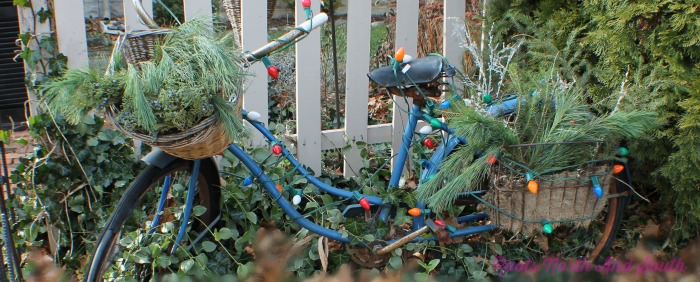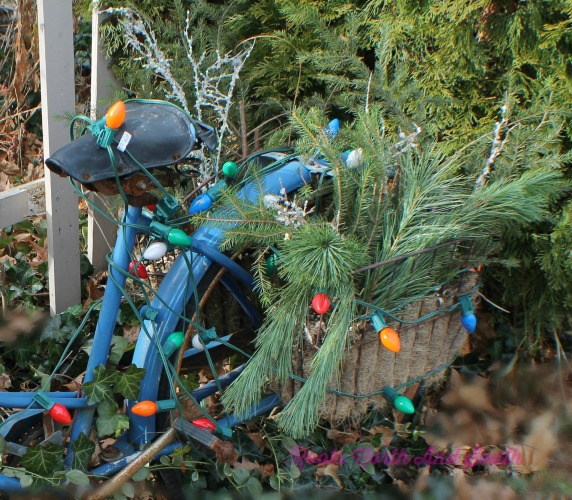 "Steve" the snowman sits out front to greet all the walkers in our neighborhood…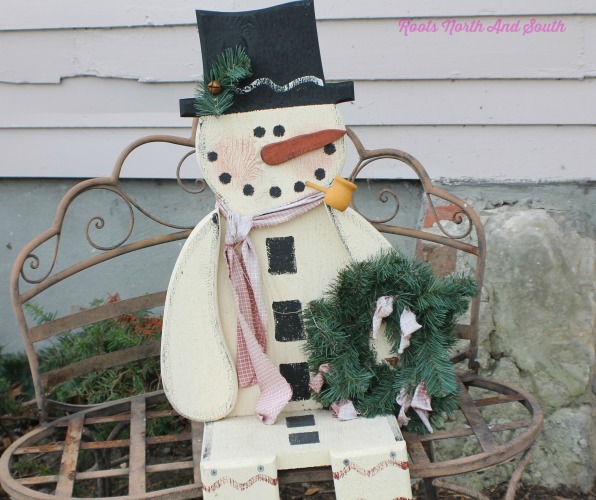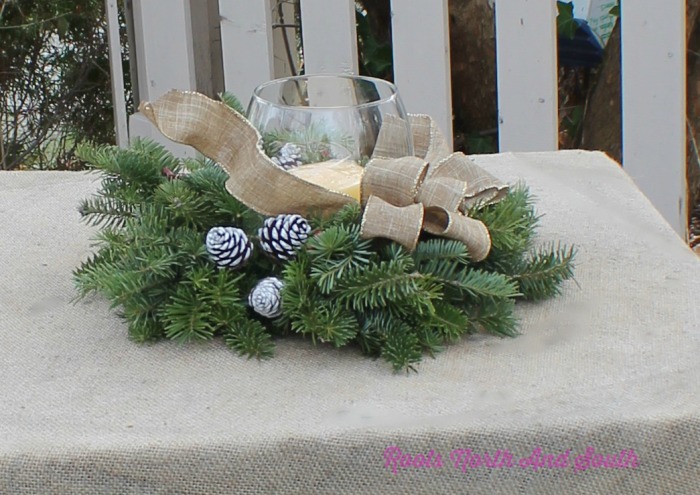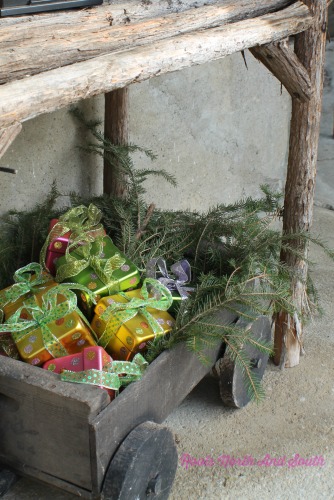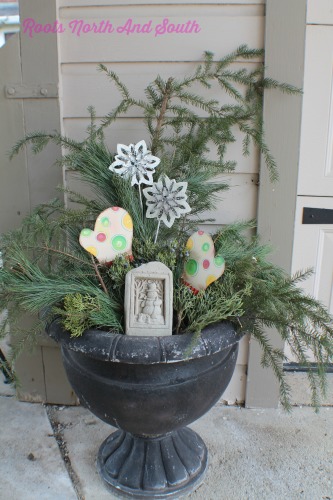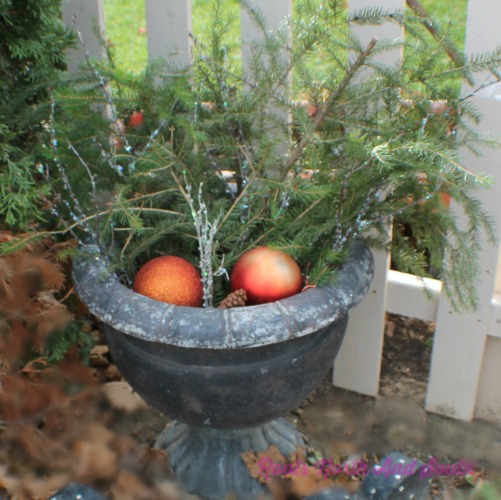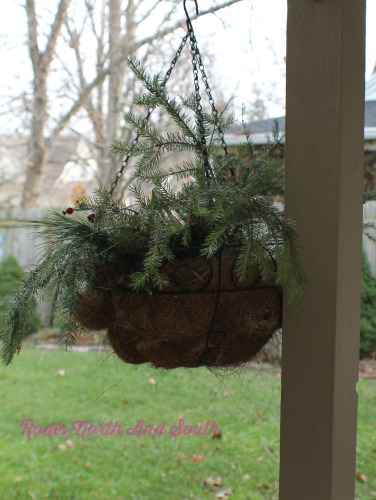 Our Town at Christmas…
Finally, what's a holiday home and garden tour without a peek at the community we call home!
Nothing beats the charm of 100+ year old homes and shops during the holidays. Our little burg takes special pride in bringing the Dickens-like historic downtown to life. The garden clubs, business owners and a non-profit organization dedicated to downtown living go all out.
We even have a super large mailbox the post office picks up from that is dedicated to letters for the big guy in red, Santa.
This past Sunday was our holiday parade. It is so much fun to see people coming from near and far to enjoy the parade and all of the holiday festivities. Little hot cocoa stations are set up all around town to warm visitors up on what is usually a pretty nippy day.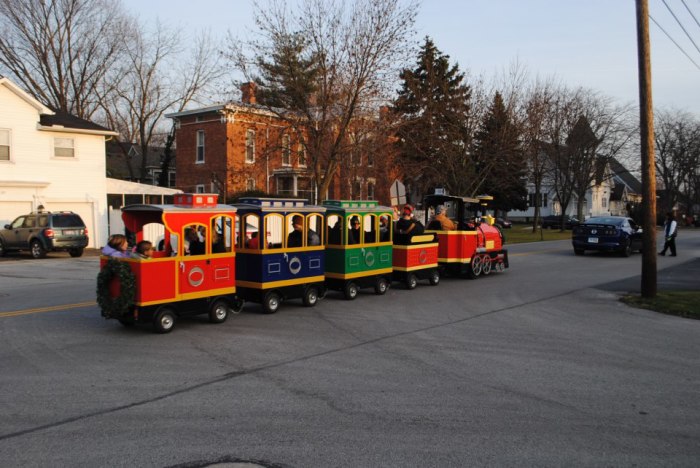 One of my favorites is seeing the Shriners buzz our neighborhood in their little red cars!
I seriously want to get my hands on one of these cars…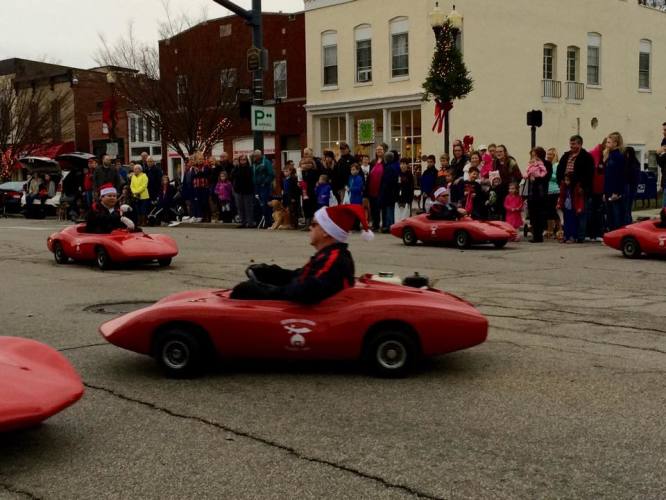 Don't Be a Stranger!
Hope y'all enjoyed my holiday home and garden tour!
If you did, please subscribe to follow me and share my tour Instagram and Pinterest.
This blog is new so I'm hoping more folks will find me and share their ideas and comments!
Merry Christmas to my friends in the North and South..
XO
Shelley