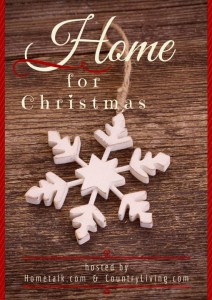 #HomeForChristmas
Santa Claus is Coming to Town!!
And you stopped by just in time to see him!

I'm thrilled to be a part of the Christmas home tour sponsored by CountryLiving.com and HomeTalk.com!
The timing couldn't be better…
 In just a few hours, the streets of the "downtown" historic district where we live will come alive with marchers, twirlers, elves, reindeer and Shriners driving those fun little red cars. (I am determined to get my hands on one of those cars this year!)
Before you can say HO-HO-HO, the big guy himself will be winding his sleigh through our neighborhood.
The Holiday Parade Route
The holiday parade marches along the side of our house… just beyond this arbor…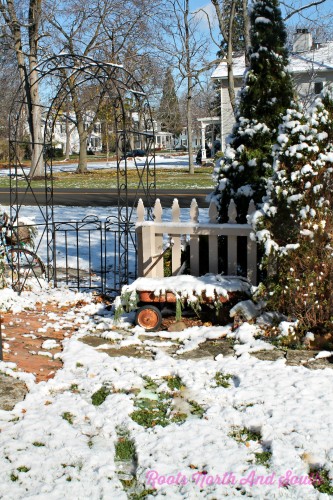 Past the old blue bike in our side yard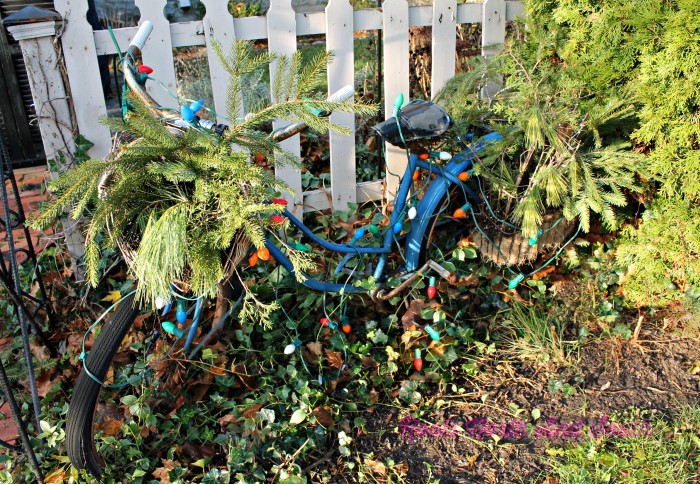 and our window boxes that are all decked out for the big day….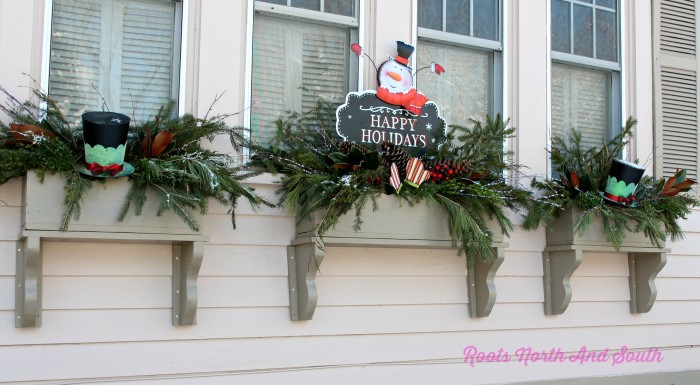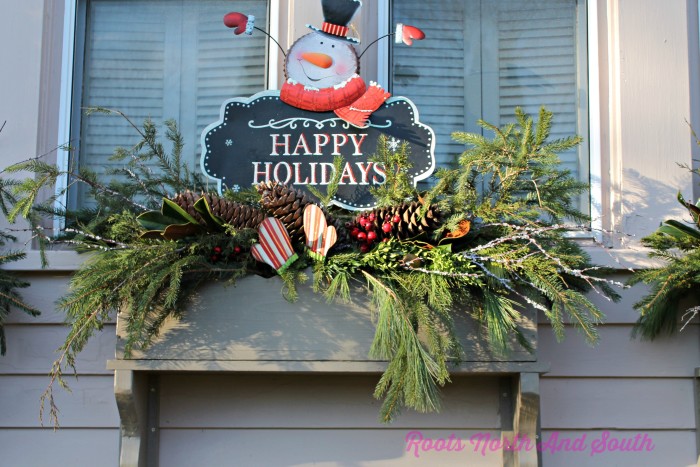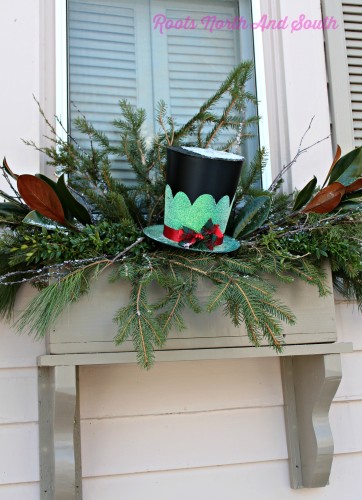 Then makes a left turn just past the old horses who stand guard at our front door…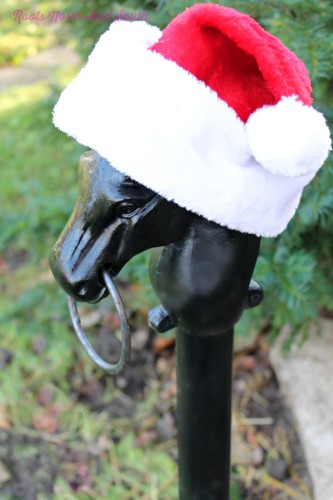 And yes... we really do have Blushing Red (aka pink) doors!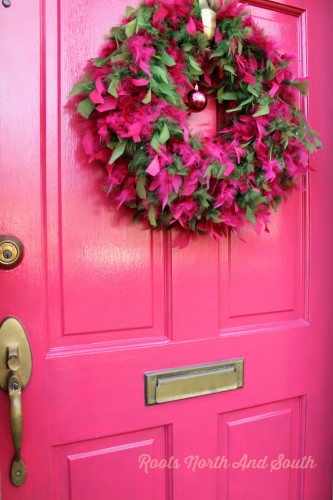 We have a little bit of time before the parade kicks off, so why don't you come on in for a visit? We love company, especially during the holidays.

Holiday Home Tour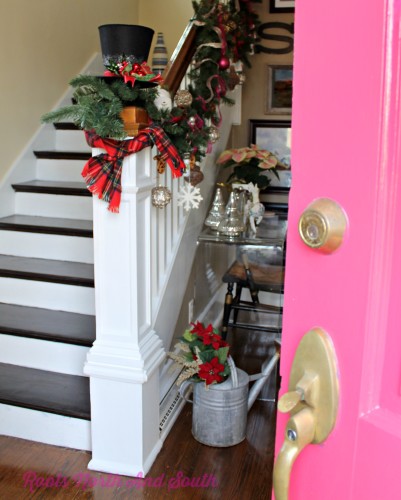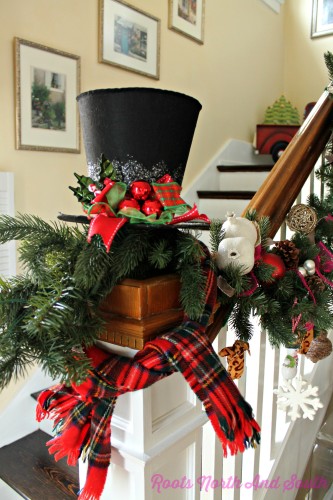 Since the Great Lakes area is known for being a bit on the chilly side this time of year, let's warm up with a cup of hot cocoa and a few treats in the sunroom before I show you around…
The Sunroom at Christmas
This is our sunroom – my favorite room of the house anytime of year.
It is nothing fancy but it is sunny and bright even on the gloomiest of days.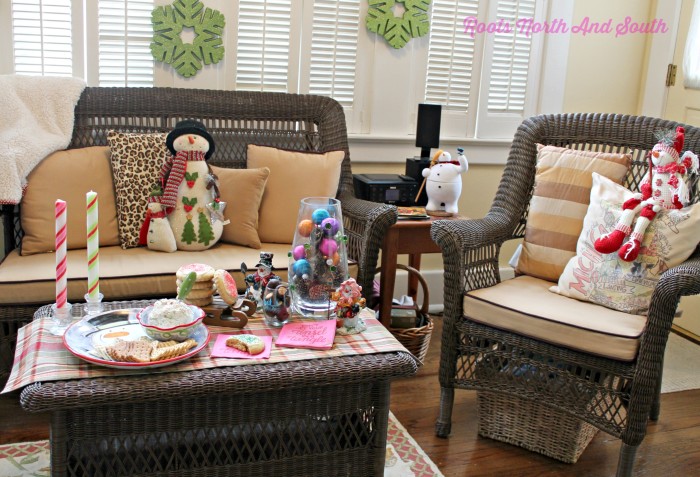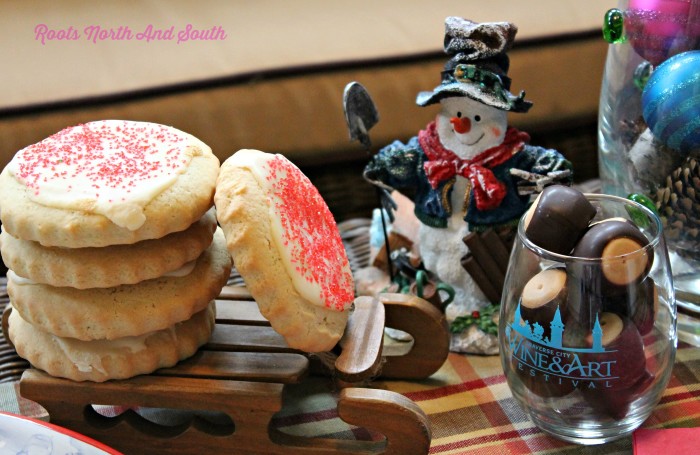 The Cocoa Station stays in this little corner most of the winter.
We're always ready to serve hot chocolate, hot tea or coffee (with or without a little shot of Godiva or Kahlua!)…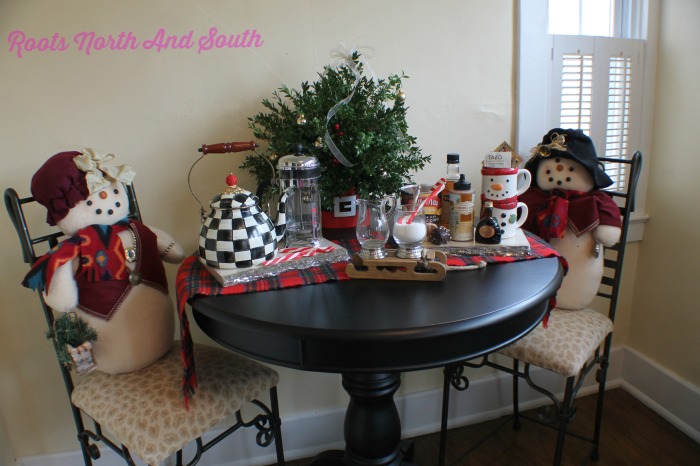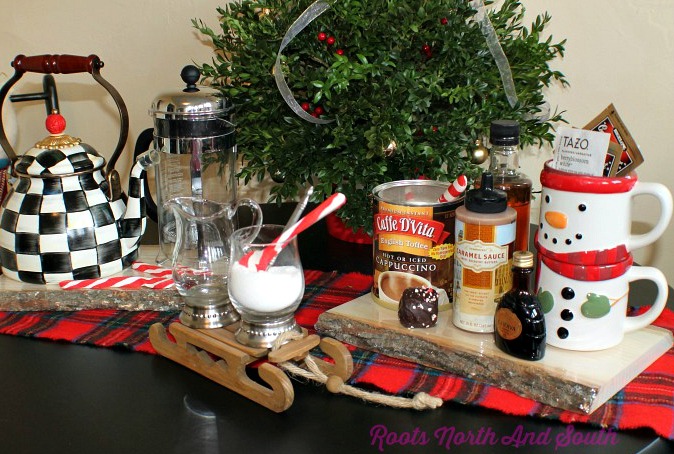 (I will be sharing more photos of this room next week as part of another home tour!)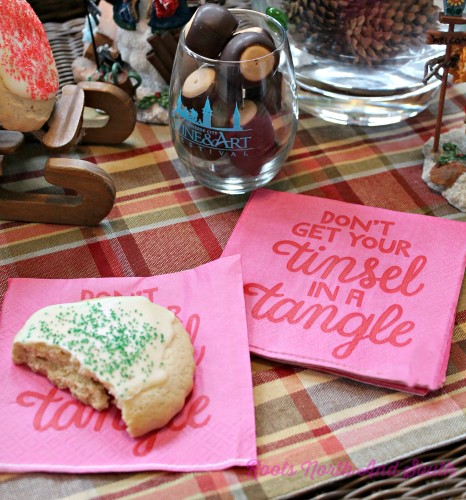 Now that we've hopefully warmed you up a bit, let's head in to the main living areas of the house…

Christmas in This Old House
One thing you will notice is that our house is colorful and bright…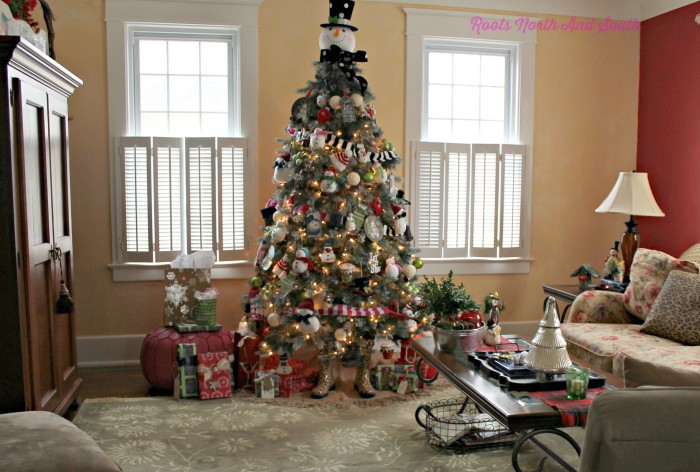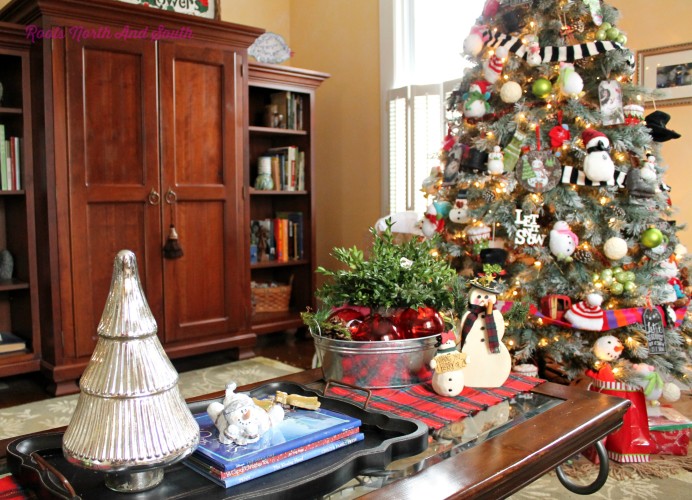 And that there are snow people everywhere during the holidays
Even the main Christmas tree in our family room wears a top hat and leopard boots!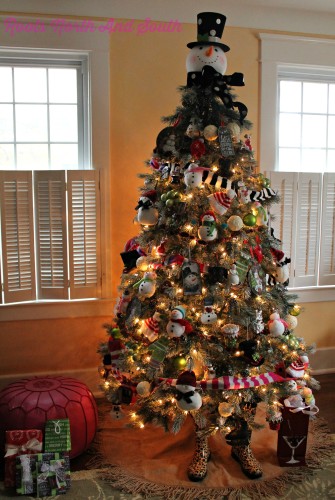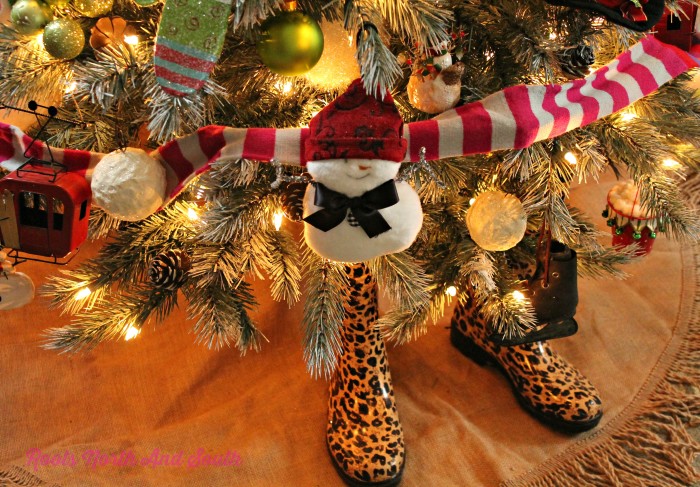 We always have bits of greens and flowers around.
This year I tackled making my own table top boxwood trees, so they are tucked here and there throughout the house including this one on the coffee table.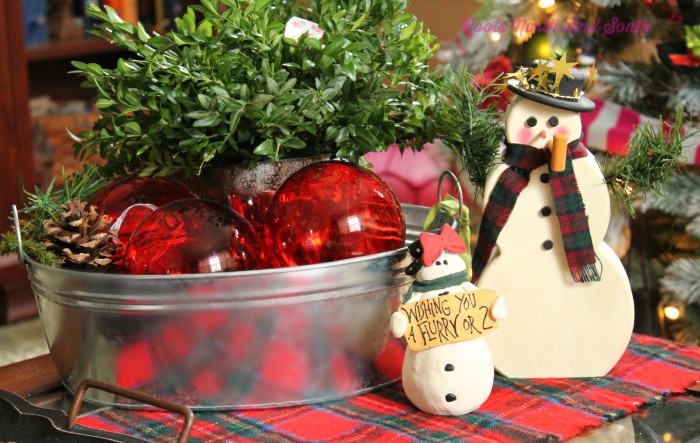 I love messing around with holiday tablescapes in the dining room…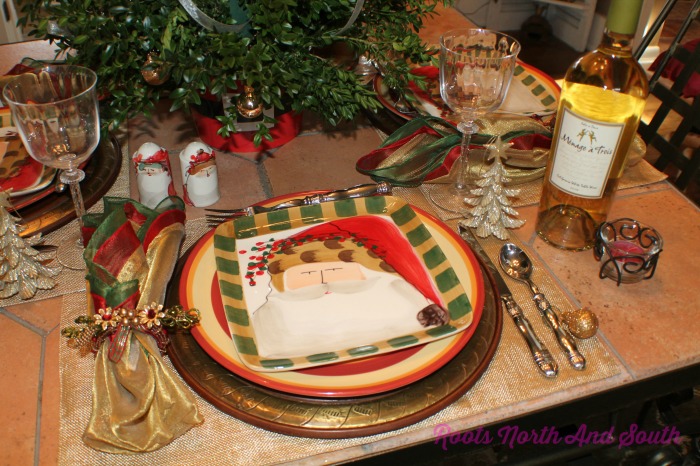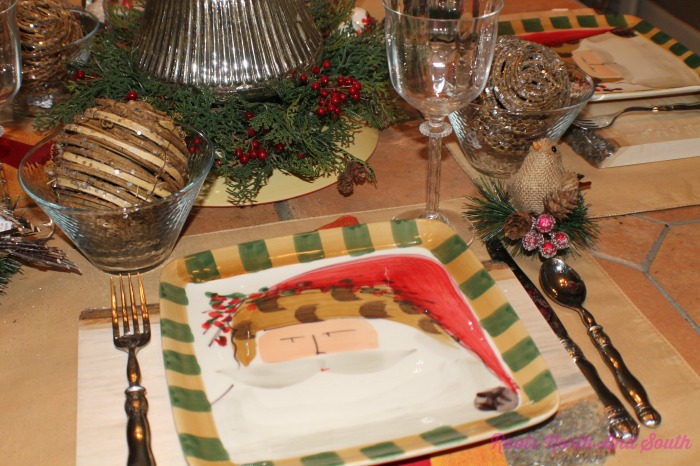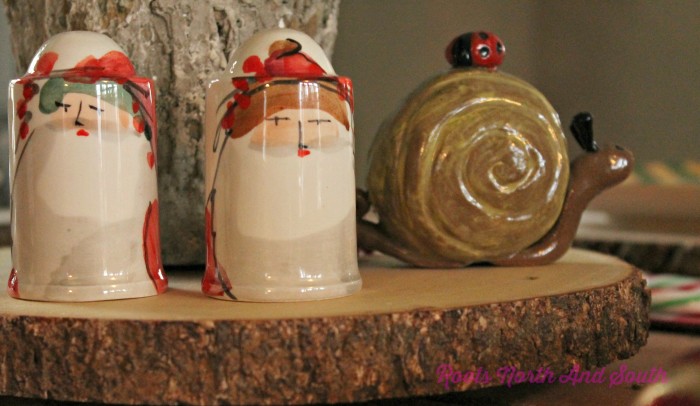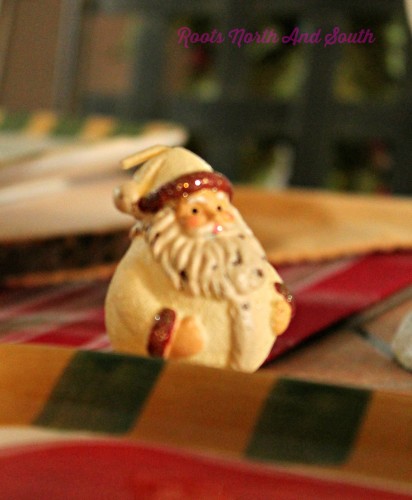 And with the garland over our dining room table…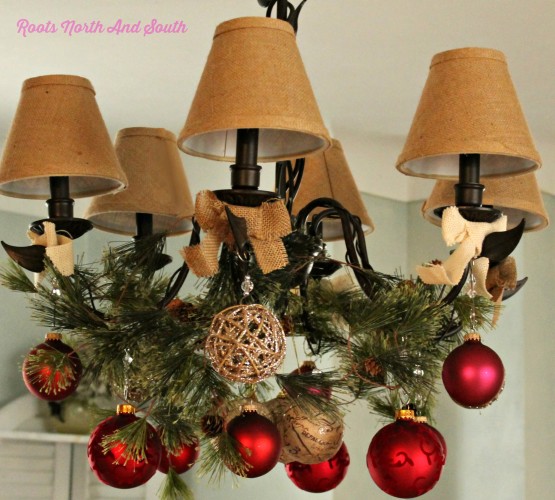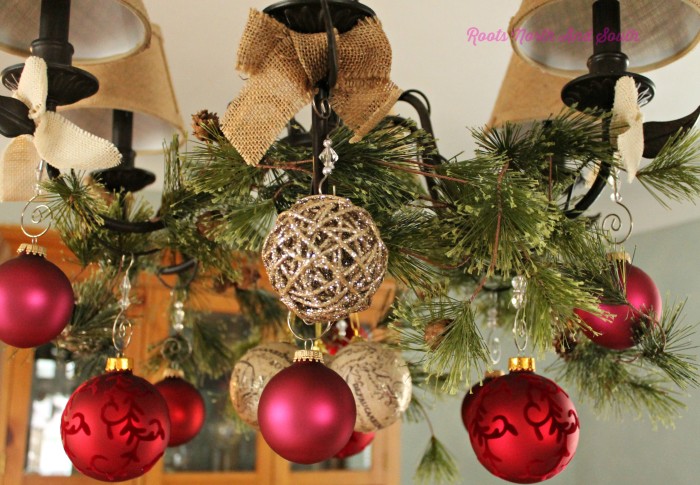 And the Real Meaning of Christmas
Now that  those fun little Shriner cars have started buzzing around outside, it's probably time to wrap up our tour and head out to save our spots for the parade…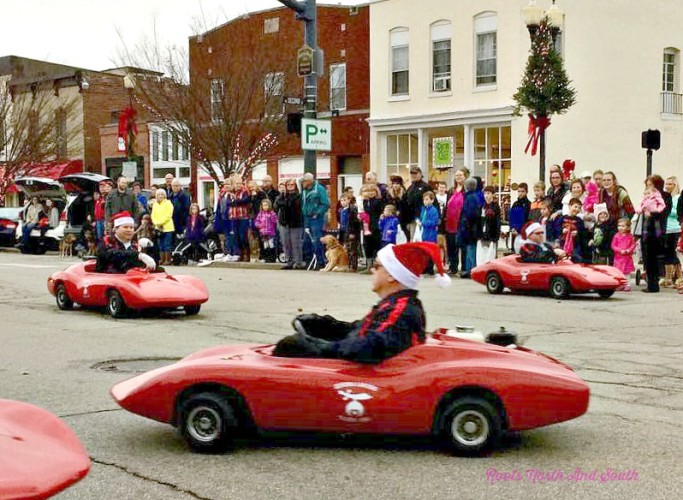 But before you leave, there is one more festive spot I  want to share with you upstairs…
Let's wander back to the entry way and head on up!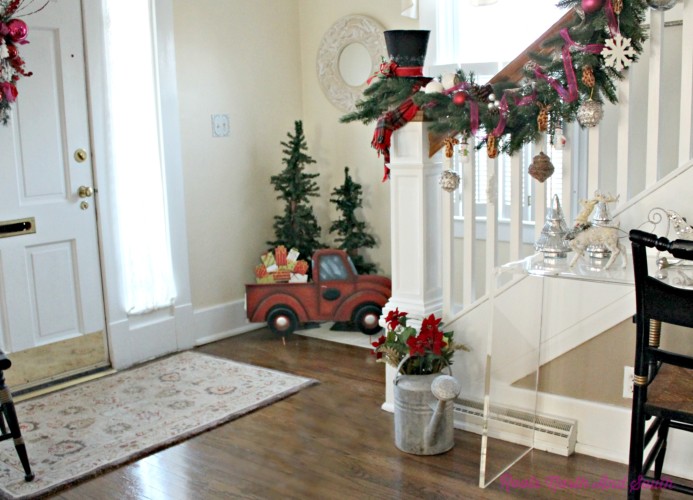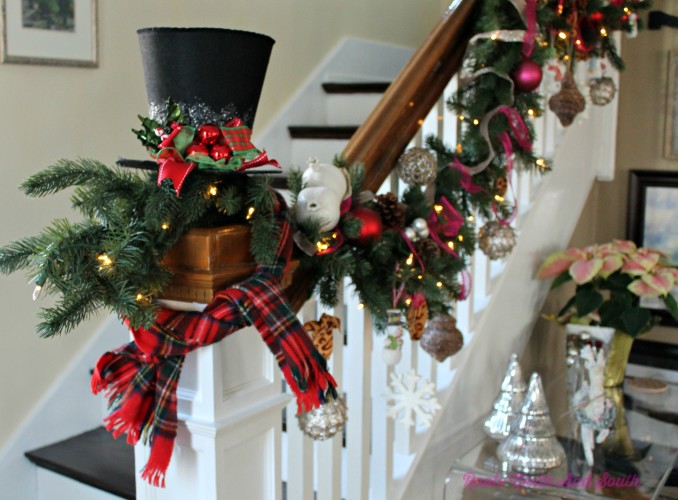 What's Really Important at Christmas
I'm very fortunate to have my own business so I can work at home.
In my sweats, a pony tail and my bunny slippers most days.
So it stands to reason, the girls had to add some holiday bling to my home office one night.
They did this all on their own… working long past their bedtime.
They fluffed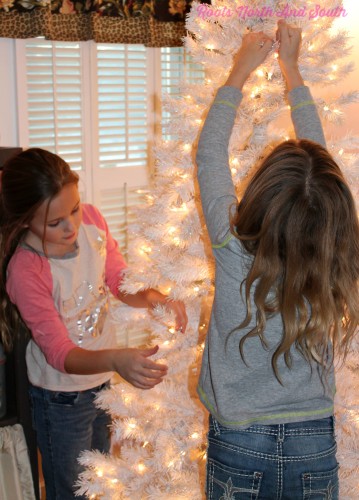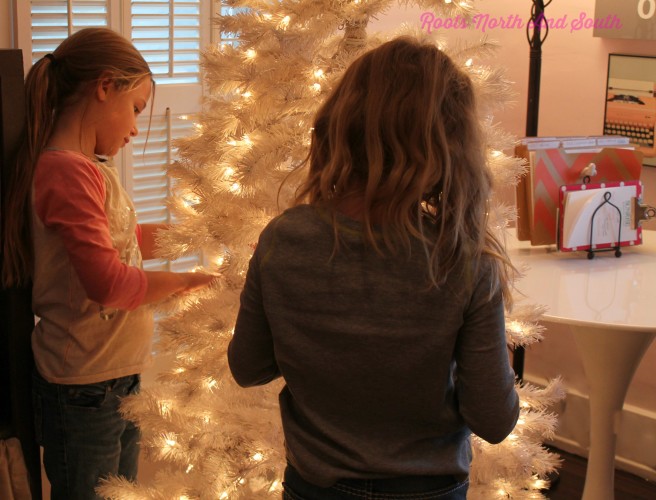 And skirted…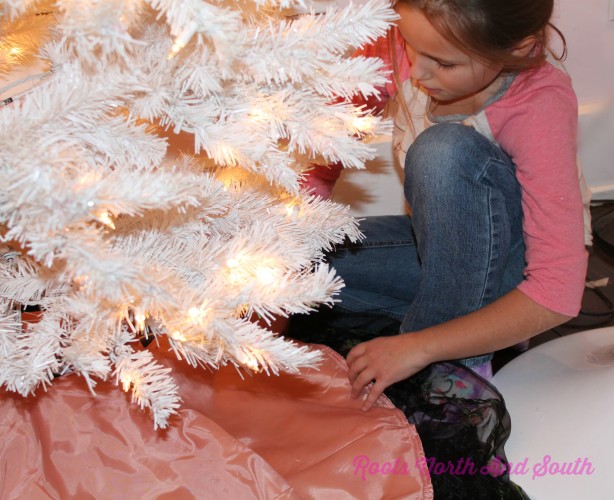 And placed every ornament very carefully…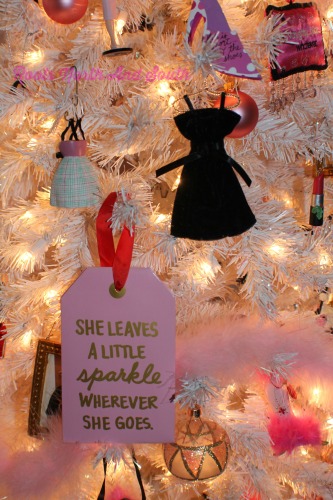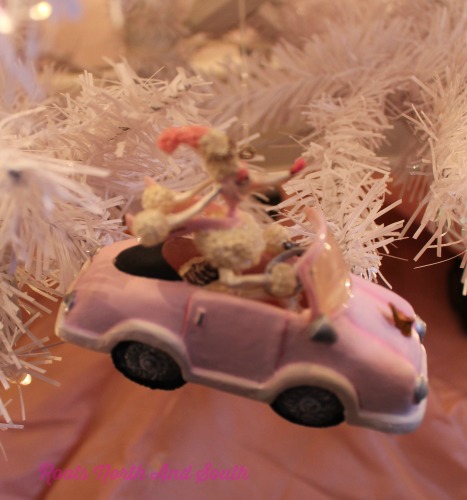 And were so happy to have created a Girly Girl Christmas Tree on their own!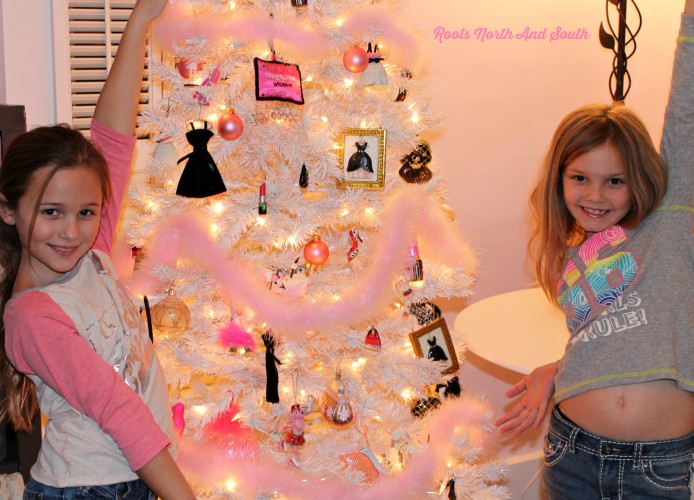 And one of the true Christmas miracles (according to my little momma) is that I didn't so much as move an ornament!
Because those proud, smiling faces are what Christmas is all about my friends…
Family. Spending time with all those we hold dear.
Merry Christmas to you and the smiling faces in your life!
Enjoy the parade!
XO
Shelley
Don't forget to visit the rest of my fellow bloggers houses…and to stop back here soon.
I'm part of several different Christmas blogger events you won't want to miss!