Don't you just love a good kitchen makeover? I know I sure do.
If you've visited my blog before, you know when we bought the house last summer it needed some serious love. Inside and outside.
While I wanted to do everything at once, some family emergencies slowed us down.
Now I am finally getting around to the kitchen and fireplace…
This is what I started with when we bought the house. Sorry for the poor quality iPhone 4 photos! (Yes. I really still have an iPhone 4 – don't judge me.)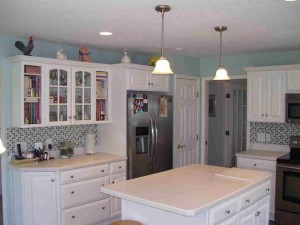 The blue walls and backsplash were just … awful. And on top of it they hadn't been installed well. They went up and down and every way but level.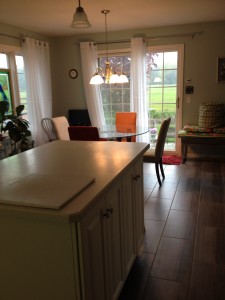 And the tile on the fireplace gave me hives it was so busy and flashy…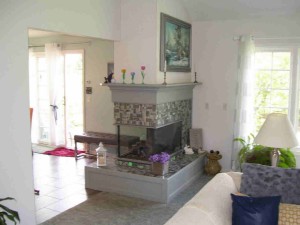 With my family's help, we managed to make the kitchen look like this by the time we moved in.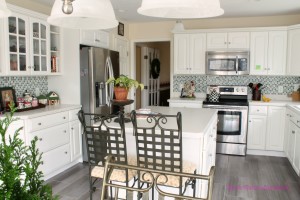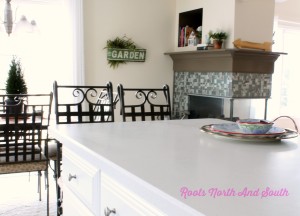 My little momma spent one whole week just cleaning in the kitchen…
We couldn't get a painter, so I tackled the painting myself at about midnight several nights in a row.
It took me a crazy amount of time because of all the trimming and the fact that at 5'3″ if I stretch, even ladders didn't help me too much in many places over the cupboards.
It was a big improvement, but still not my style.
So almost one year later, the kitchen renovation is finally underway!!
Kitchen Makeover Begins at RNS
With much advice from my peanut gallery, here's where I am so far.
Paint Colors by Sherwin Williams
I'm sticking with the White Hyacinth paint from Sherwin Williams for the walls, and the creamy white for the trim.
It looks a lot different in our kitchen and great room than this sample would suggest.
Probably because those rooms are flooded with light all day long…
It is such a warm, inviting color I doubt I'll ever get tired of it!

The cabinets are staying as is except for the island. That is getting painted. (As soon as I settle on the tile for the backsplash and fireplace I will share the color!)
Kitchen Counters from Cambria and Floors
This decision was a bit of a struggle! 
I knew I wanted these two colors, but I couldn't decide which one would be for the island and which one for the surrounding counters.
But I landed on Cambria's Torquay for the island…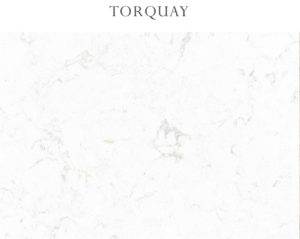 And Firestone for all of the surrounding counters.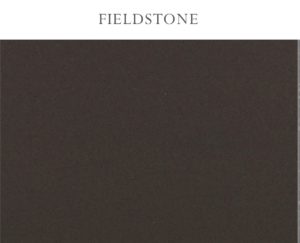 We will also be using Firestone to replace the bottom hearth tile on our fireplace… the top tile will coordinate with our new blacksplash.
Again, once I decide what that tile will be! (Who knew the backsplash would be the most difficult decision?)
I will be such a happy camper to lose this crazy busy mother of pearl tile…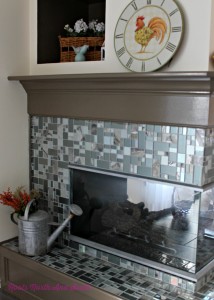 Both these quartz patterns look great with the tile flooring!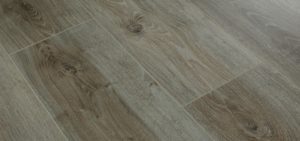 And then I chose these super fun rugs from Ballard Designs…
I ordered them for the great room and the kitchen.
One for under the table in the kitchen and a runner for along the sink and island.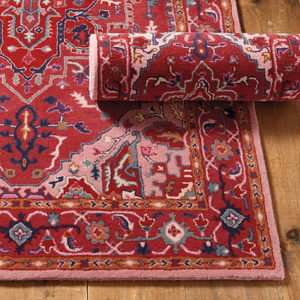 New Kitchen Sink and Faucet
Speaking of the sink, this was finally one decision that was easy to make.
I went with the Kohler farmhouse sink!
I've loved these things forever…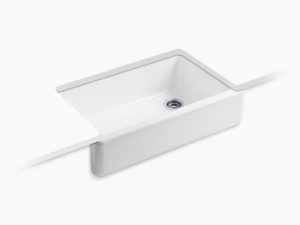 And I'm 99% sure I'm going to order this Champagne Bronze faucet by Delta.
The style and color are so striking aren't they?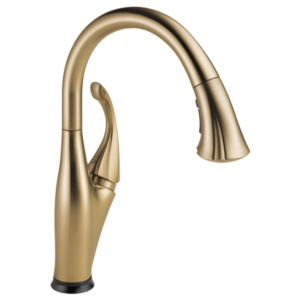 I'm now on the hunt for new hardware in this beautiful color!
Lighting for the New Kitchen
You know how you get your heart set on something. And you love it so much that nothing else will ever measure up?
That is what happened with the lighting…
I wanted these orb lights from Ballards in champagne.
Two small ones for over the island, and the medium sized one for over the table.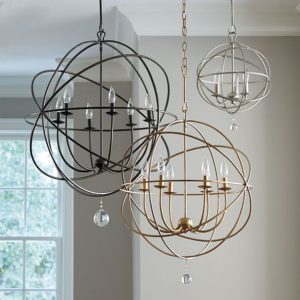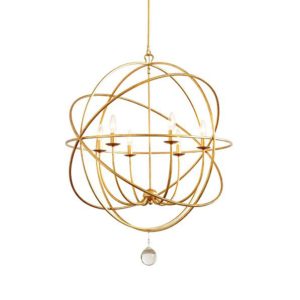 Aren't they beauties?
But…they are no longer available in this color.
Silver or bronze – yes! Champagne gold? Nope.
I've searched online and off for something similar with no luck.
Now that the bar is set so high, nothing else measures up.
Here are a few combinations that I'm trying to love…
Combination #1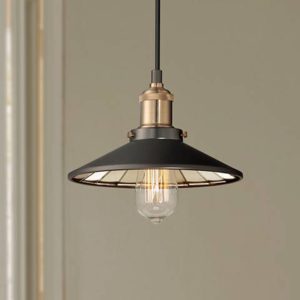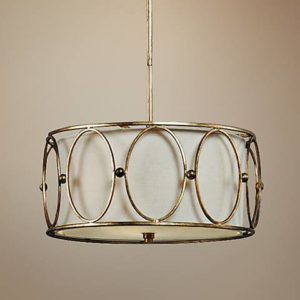 Combination #2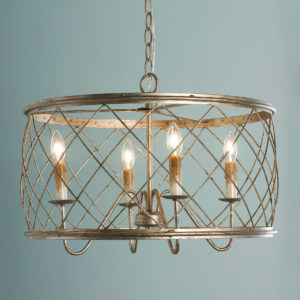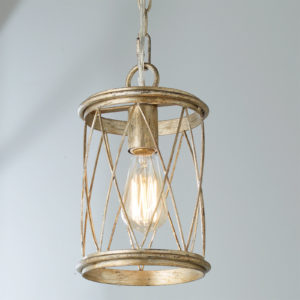 Combination #3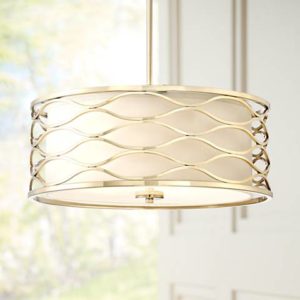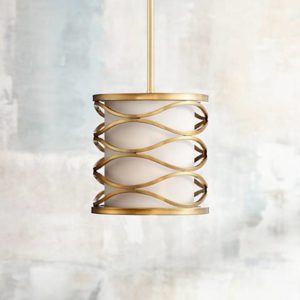 What do you think my friends?
Which set of lights should we go with? Or should I keep looking?
Y'all…I'm trying to tell myself to "suck it up buttercup" and get past the Ballard's orb light disappointment. Make a decision girl!
But I am stuck. I need your help.
Let me know what you think
Until next time,
Shelley
It helps my little blog grow if you share this image or Pin it to one of your boards!