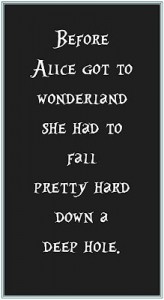 Out of the blue I got another call from one of my docs very early Thursday morning. When you are hoping to keep moving forward on the road to recovery from an illness, you know its never a good sign when the doc calls you personally to deliver news. At the very time she called, I  was thinking how much better I was feeling. Two whole weeks where I was seeing the light at the end of the tunnel. Bam! Back down the rabbit hole I go. More tests and another "fun" procedure on the 22nd. One of the hardest parts was having to tell my family…here we go AGAIN. Two years and five months of this. It seems like Wonderland should be in sight. I'm just afraid of which Wonderland is really in store for me. I'm not ready to leave the people I love.
I have tried to stay busy since she called. Bought pansies and planted them in my window boxes and a few spots outdoors, played with the little people, started painting the master suite… and celebrated my birthday.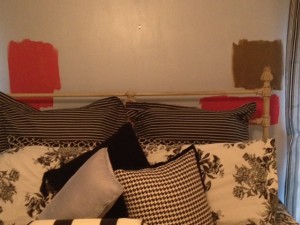 I can see the fear in my Mom's eyes again. My bad health is making her age faster. Just wish I could do something to change that. So I'm sucking it up and putting my brave face back on. But its getting worn and faded, just like me.