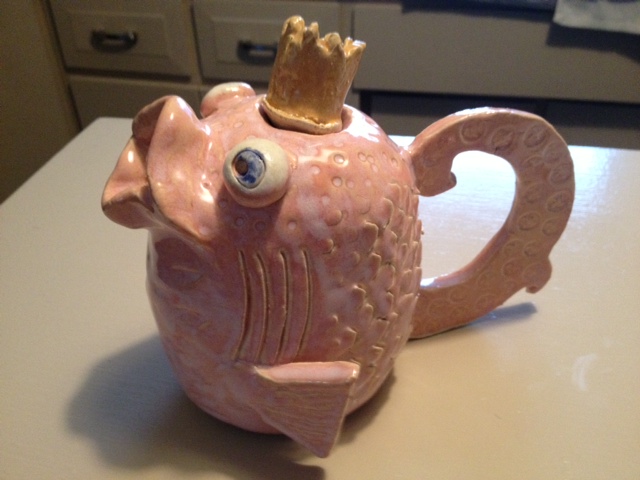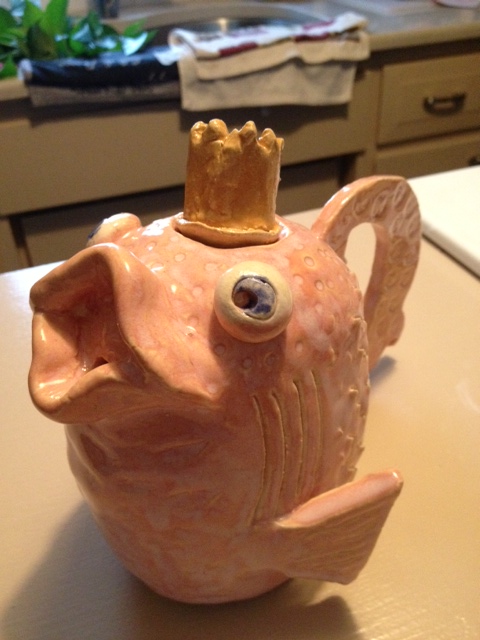 So here she is! In all of her gold crown glory… I'm calling her "Hollywood" since it is clear from her appearance that she has been hitting the collagen a little too hard. Her eyes are freaking me out a bit. I think she also has a case of Hyperthyroidism. But I love her and what she represents: pottery as a form of art therapy as I'm battling back from this wretched illness.  I really am enjoying learning how to create these little works of "art" and trying to overcome my life-long battle with perfectionism. Ugh. It really can hold you back when nothing ever measures up to your expectations of what it "should" be.
I went through a six-class series this winter at the 577 Foundation. Now I'm doing independent time with a few workshops thrown in here and there. As a writer in the health and aging field, I've explored the topic of art therapy on behalf of clients many times. As an artsy chick from way back, I've always known I was hooked on playing in paint of any kind, digging in the garden, and even re-arranging my living room! But tackling a new form of art while I'm trying to get my groove back is proof that art really is therapy.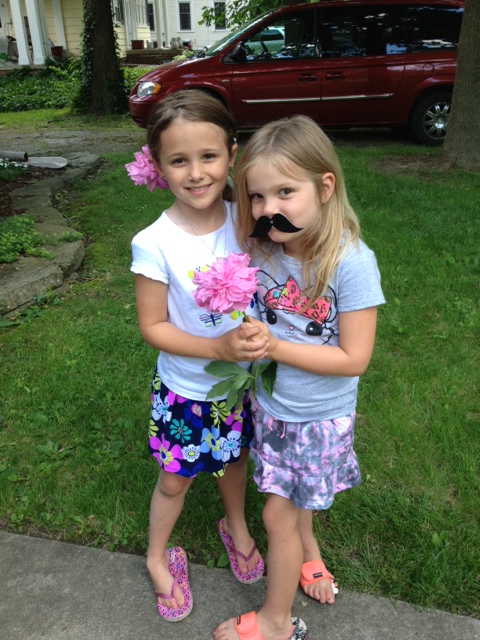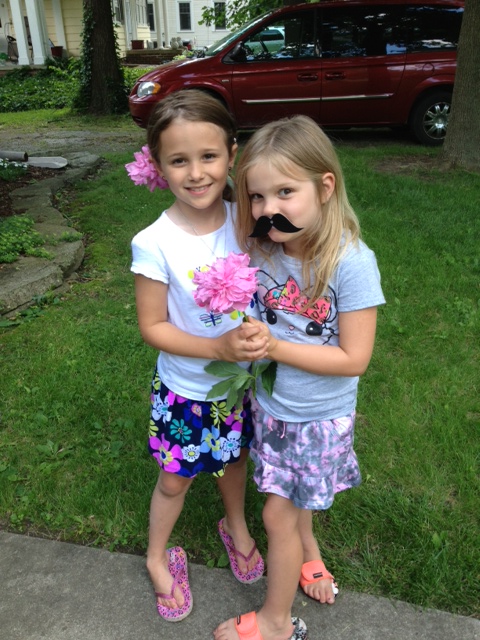 Yesterday I started the first of three or four fairy garden doors I'm making for myself and my two little fairy garden helpers to use this summer. I'll share photos in a few weeks when they are done.
Next post I will try to get photos of all of the paint samples taped around my house. I'm starting to get the visual on what I want the home refresh and renew result to be… more later.