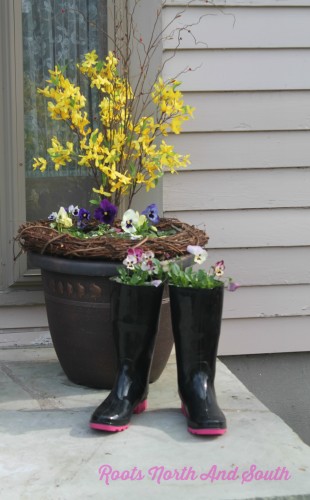 Aren't pansies fun?
Without their sunny little faces and hearty dispositions, us gardeners who live in colder climates would have to wait until mid to late-May to start digging in the dirt each year…
Because our house went on the market and sold in two days (YIKES!!!) last week, our journey north to Michigan will begin even sooner than planned. Boo to the hoo…
So my last garden adventure in this old house is with pansies…
Here's a peek around our garden one last time!
From our front porch…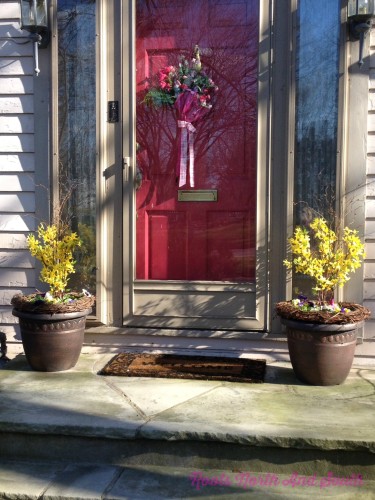 To our detached garage…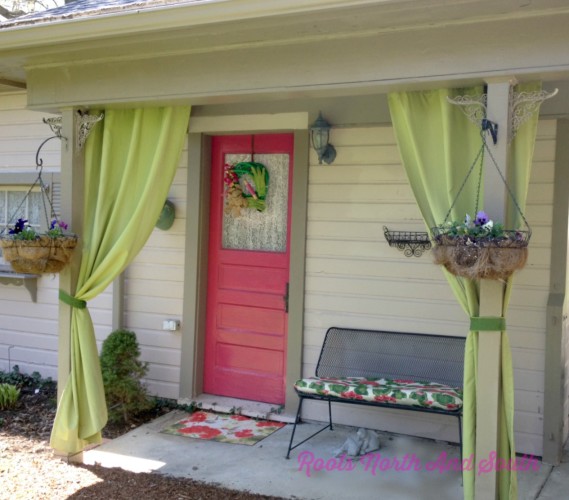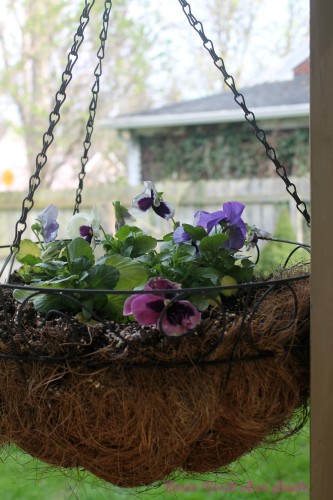 over to the bench in the corner…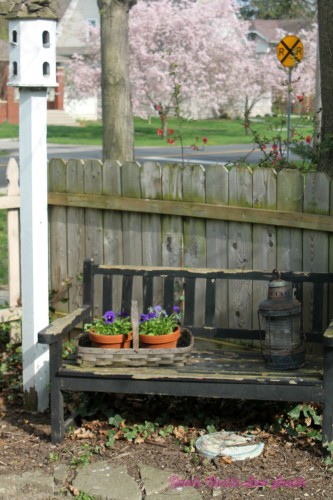 and the fun table in to the side garden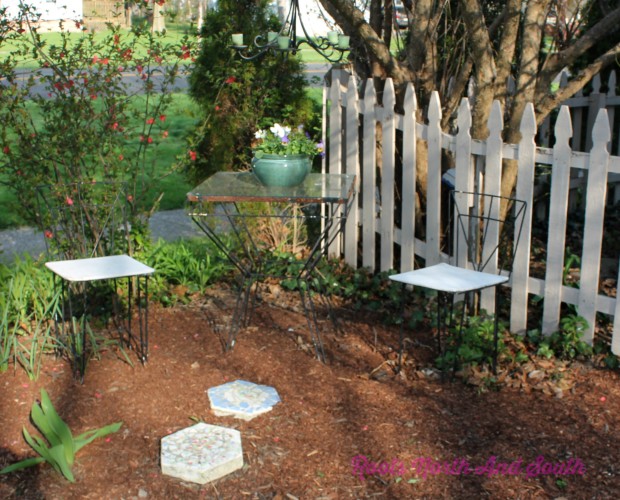 and our beat up old urns…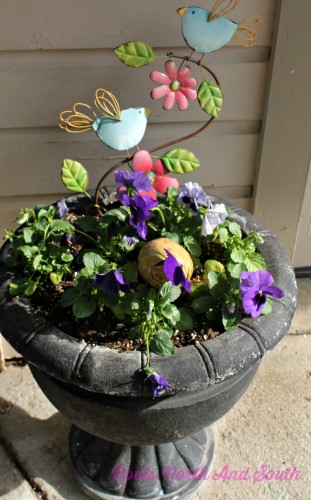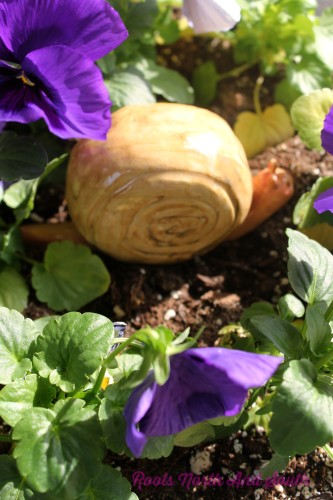 to our funky spring window boxes...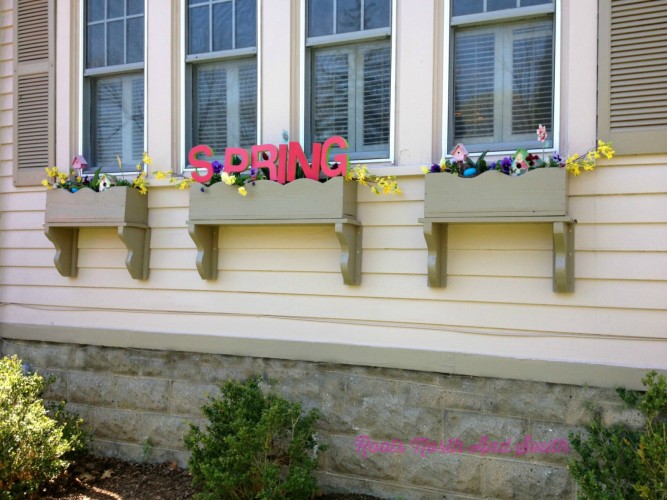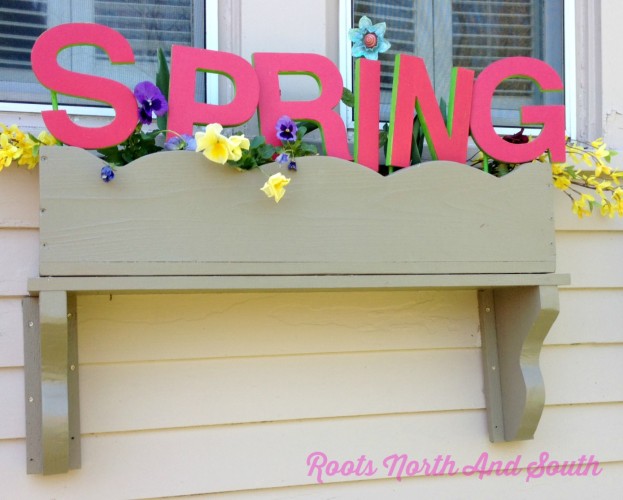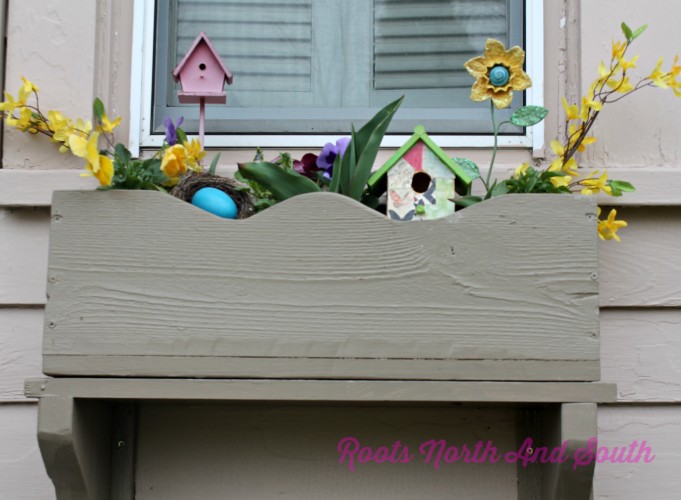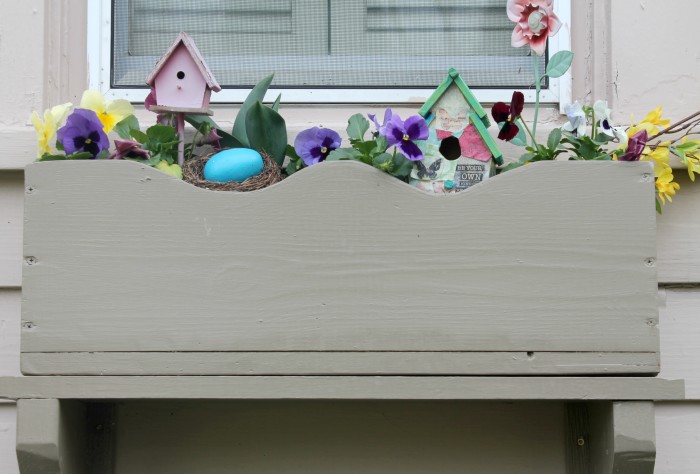 and our old stainless tub on the side porch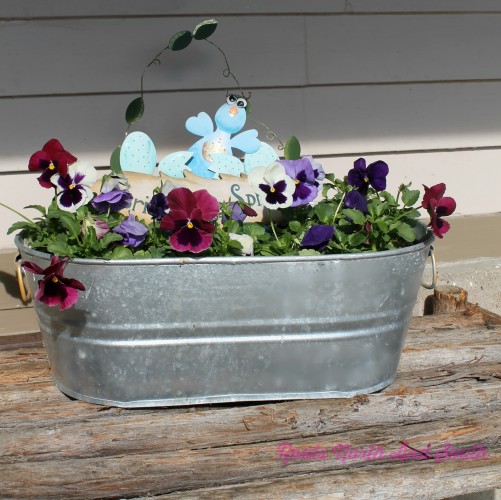 to the old blue bike the chipmunks and squirrels keep stealing pansies from…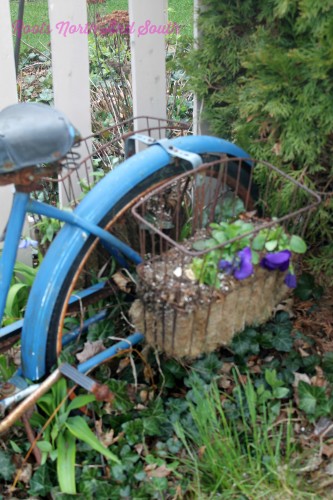 We're welcoming spring in this old house one last time…
Sniff…sniff…please pass the Kleenex!
Secrets to Using Pansies in the Garden
Because pansies are so darn hearty, there isn't much you need to know!
Most of the time they are just plant and grow flowers… not all temperamental like some flowers I won't name roses.
They do seem to prefer some sun and cooler days rather than warm.
I leave them in my window boxes and containers every year until they kick the bucket on their own. As they wither, I replace them with other annuals like geraniums, petunias, snapdragons, vinca flowers, and (gasp!) even marigolds. In our northern climate, that generally happens in late June.
As the days heat up, it helps them last longer if you keep their little roots wet.
And that is all you need to know about the sunny stars of spring gardens!
Let's Stay in Touch
If you don't do so already, please sign up to follow my blog.
I won't spam you or bug you with anything except updates on what we're up to.
And I have some fun things planned in the weeks ahead before the move…like sharing how we sold our house in two days WITHOUT a realtor to how my Pops and I made a fun tub tray to stage the master suite and… an upated Home Tour compliments of a photographer from our local paper!

Thanks for stopping by Roots North & South!
XO
Shelley