Are you all feeling as overwhelmed with the rush of the holidays as I am?
Cocktail party planning is on my list for today! And I needed some quick ideas because...let's face it... none of us gals have spare time  right now do we?
A dinner party at our house last Friday night… a cookie baking bash at my house all day Saturday… and a marathon of gift wrapping tonight! 'Tis the season right?
That's why I wanted to share a super simple holiday punch (with a serious kick y'all!!) my friend sent me last week along with easy appetizer recipes from a few of my fellow bloggers. In case you are in my boat and trying to plan a cocktail party menu in a big 'ole hurry…
Ho Ho Holiday Punch
I don't know about you, but I'm a big fan of recipes that require very few ingredients. I made this one last weekend for a dinner at our house.
Three little ingredients… okay… four if you count the cranberries.
You will need Cherry 7Up or a berry-flavored spritzer, small bottles of bubbly (I grabbed these at the grocery store because I was in a rush), vodka and some fresh cranberries.
Next time, I am going to make ice cubes with the cranberries and throw in a little rosemary…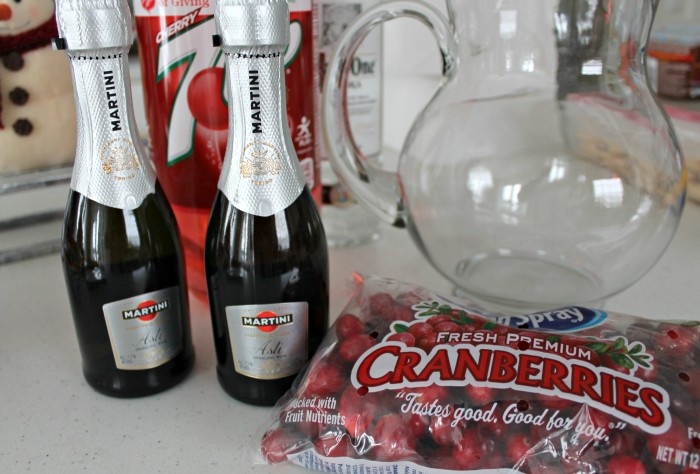 I used about a third of the bottle of the 7Up, one of the little bottles of Asti, and about two cups of vodka for each pitcher. That was plenty strong folks!
I washed the cranberries and threw a few handfuls in.
I was surprised by how much the cranberries enhanced the flavor of the "punch" after they sat in the pitcher for a while. So don't skip this step!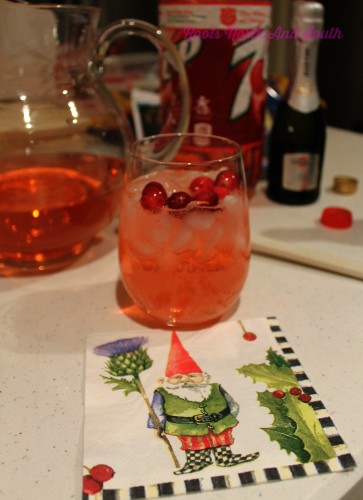 Okay in full disclosure… I may have had more than a little bit of a ho-ho headache the next day when I had a houseful (including busy little people!) over to bake cookies together…
So you might need to adjust the amounts or… drink less.
Keep in mind that I'm not a big drinker. No one else seemed to be in pain the next day…
And this may or may not be a photo I took of my third glass before dinner… okay… it is!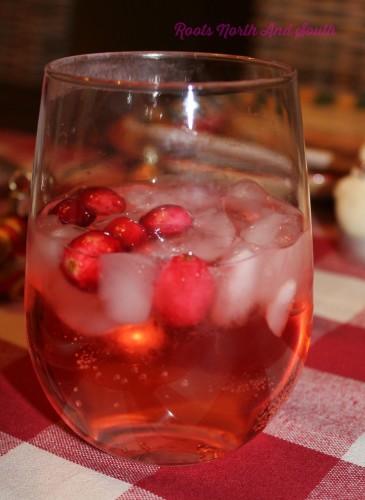 Best of Blogger Holiday Appetizers for Your Cocktail Party Menus
And here are some of my and my blogger friends favorite easy appetizer recipes…
TIP: It might be a good idea to eat a few of these before indulging in Ho Ho Punch on an empty stomach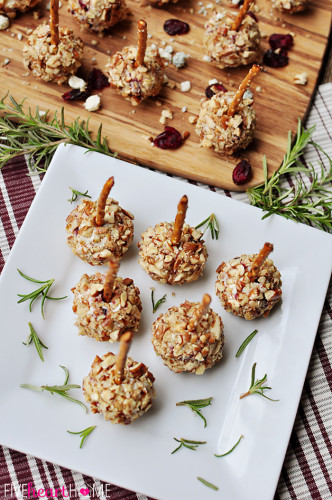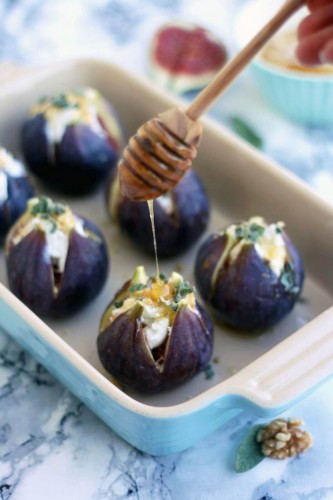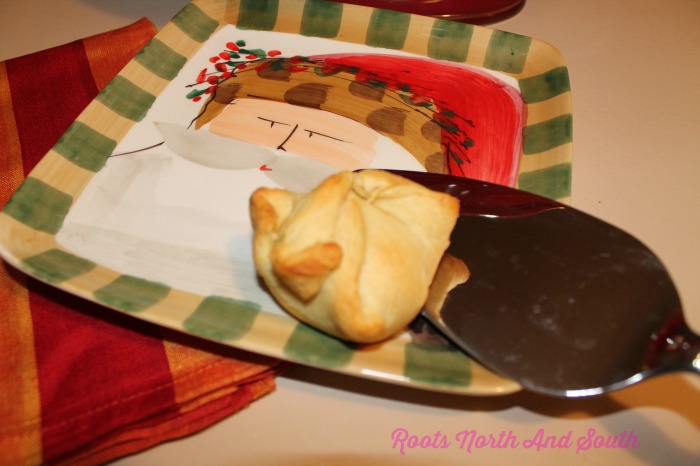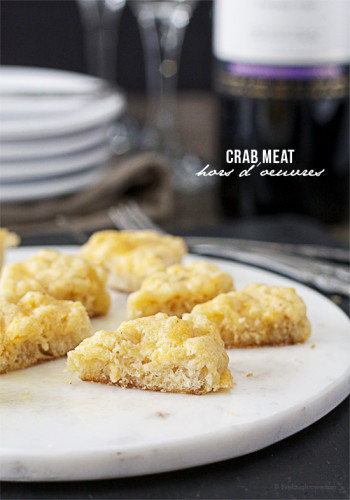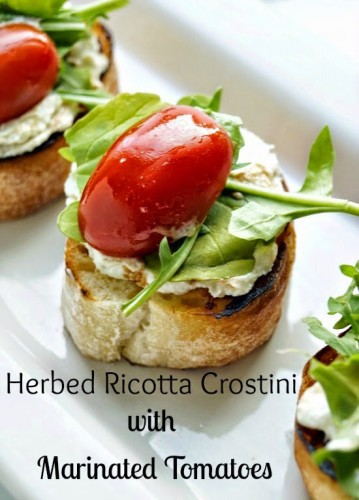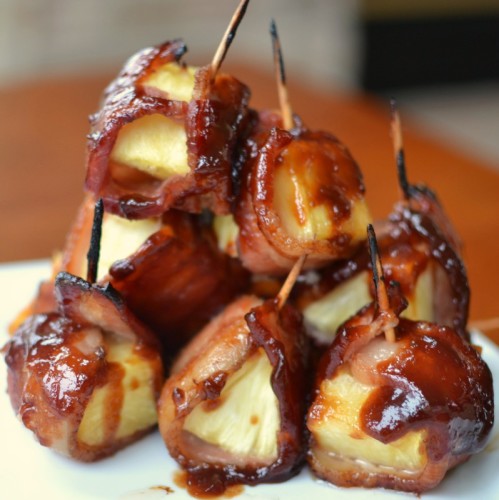 And if you are looking for a great dessert or two to make these next few weeks, a few blogger friends and I did a dessert tour on our blogs last year. Man were these all yummy!
Here's a little teaser… Chocolate, raspberry and freshly whipped cream…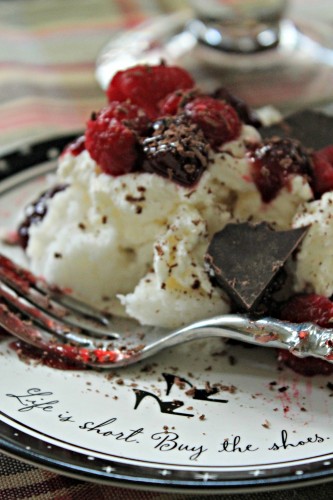 Hope these ideas help you survive the craziness of the next few weeks!
Until next time,
XO
Shelley