This Old House
I live in a 100+ year old home. Over the years, I've tried to learn more about it's history and the people who lived here.
This old house has stories to tell.
And I'm a writer so my imagination went wild the first time I stepped through the front door.
Underground railroad. Ghosts. British soldiers. Indians.
It's all here.
We live in a historic community along the Maumee River.  It played a big role in the War of 1812. In fact, the battle of Ft. Meigs was waged here. If you are a history buff, you can read more about Ft. Meigs and the War of 1812.
Since this old house became home, I've tried to return her to the proud beauty she undoubtedly once was.
It's been a lot of work y'all…
Old House Entry Makeover
If you follow my blog, you've probably seen these lovelies already…
They are the BEFORE pictures from back when we first bought the house. Pre-digital camera days so they aren't the greatest pics. But then again it would be tough to make this mess look pretty no matter how mad your photography skills are.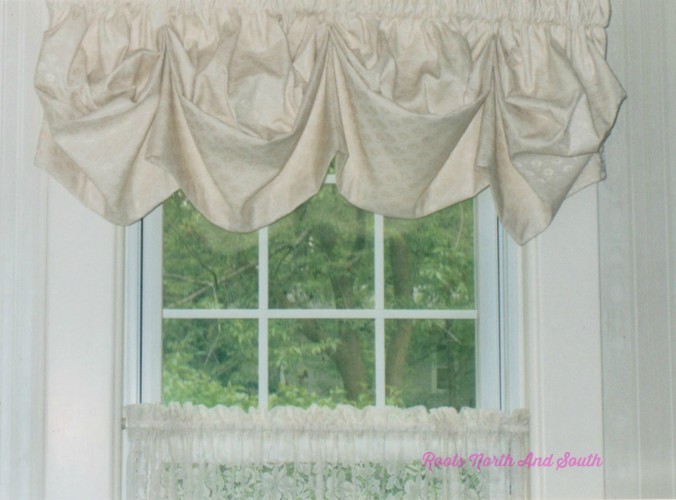 This old wallpaper was everywhere. Including the ceiling in the sunroom.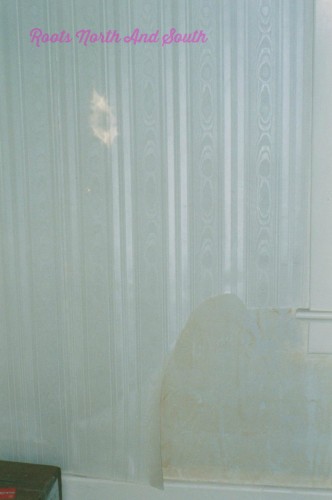 And I break out in a Mississippi-in-the-summer rash just remembering how awful this berber carpet was.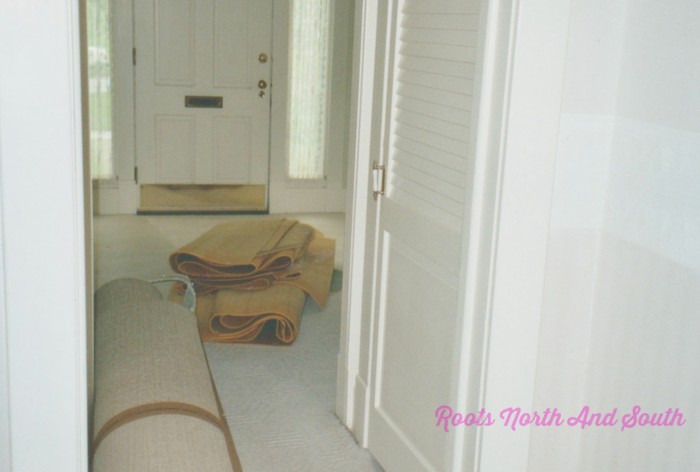 How could people live in this great old house and never peek to see what was under the stained and stinky berber?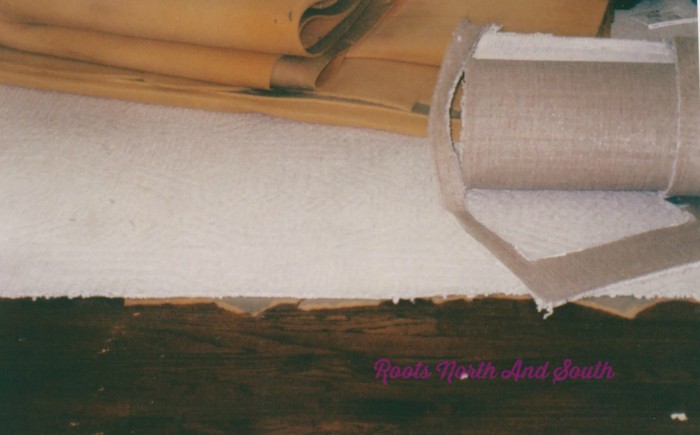 By the time we rolled up out front with the moving van, we had improved it enough that it looked like this: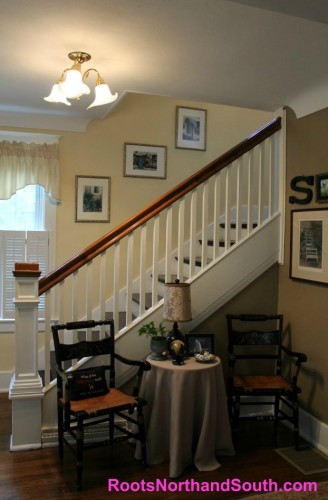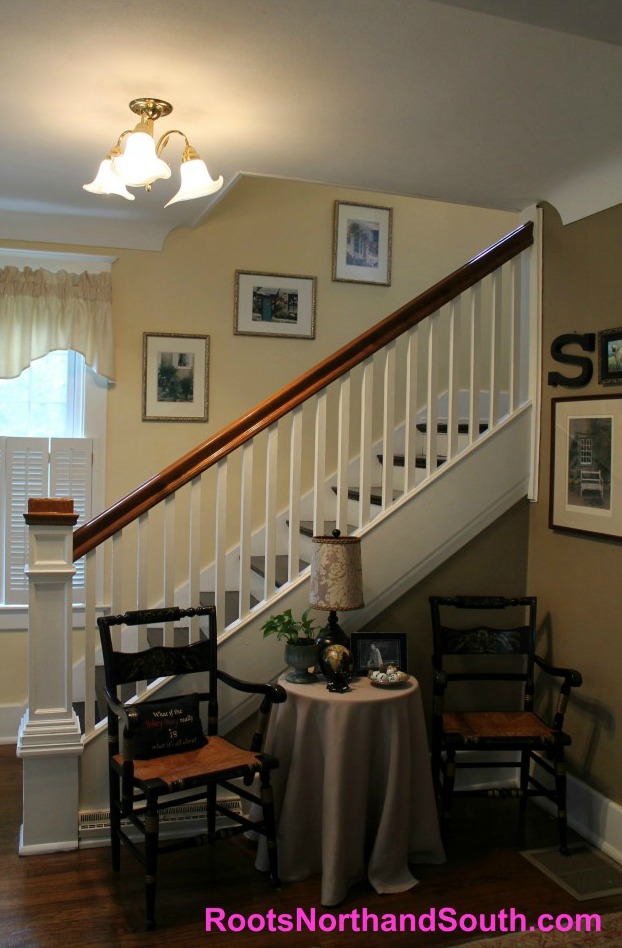 And then I got stuck here…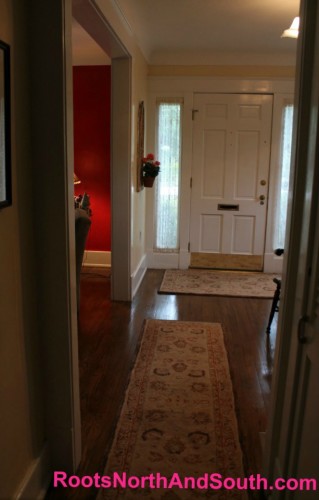 While I know it looks 2000% better, I've never been happy with it.
Not for lack of tryin'.
I've shuffled more tables, chest, and benches through this entry than I can even count.
All the while my family was bugging me to frame some of my own art and put it up in the entry.
I honored part of their request, at least.
I had a good bit of my artwork framed a few months back. And they've been stacked in the front hall since.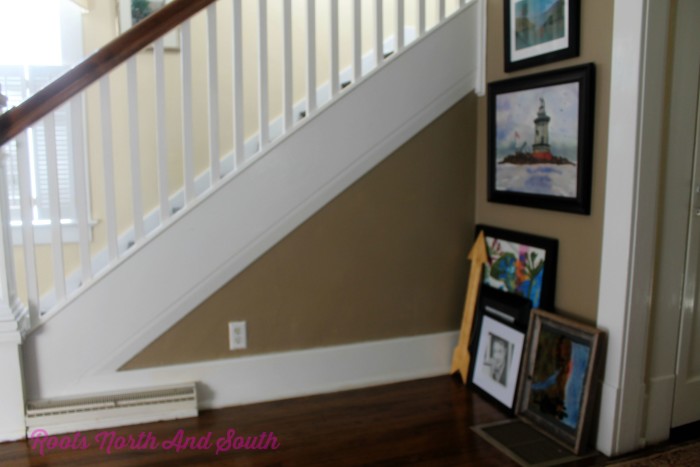 So earlier this month I buckled down and gave myself a deadline …
And I'm nothin' if not goal-oriented.
This old entry would get a facelift before we left for six weeks in northern Michigan.
We leave tomorrow… And, yes, I made my deadline!

Does Furniture Talk to You?
Isn't it funny how much difference one piece of furniture can make?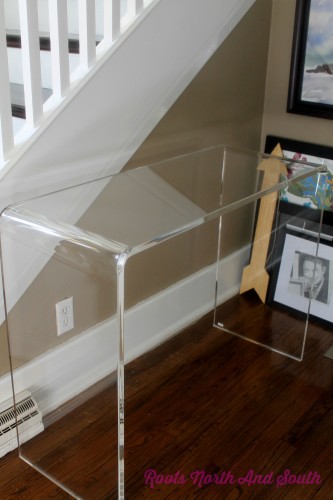 I knew when I saw this table it was the one.
Like that sweet little Kate Spade flamingo bag that spoke right out loud to me and leaped off the shelf into my hand earlier this spring

Or my new geranium pillows for the patios…
But I wanted to be sure.
Sometimes those voices can lead me down a bad road… like the summer I hit the road with some friends who were country music stars or the day I decided to cut my little sister's hair with my Kindergarten scissors.
I tried to consider other more traditional tables but… this one always called me back!
I liked that it didn't take up any visual space in an already tricky area of the house.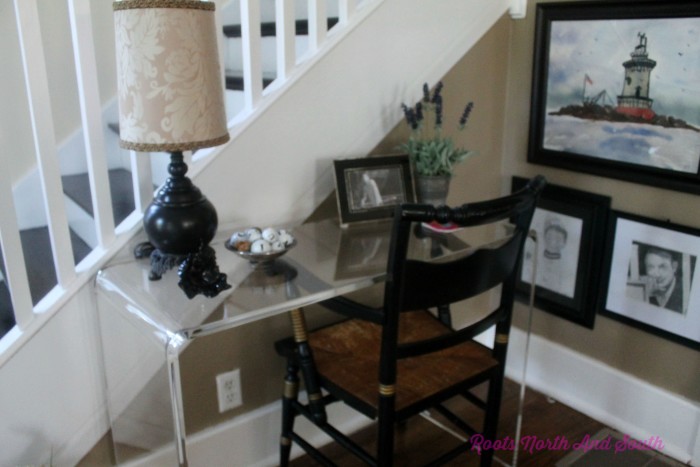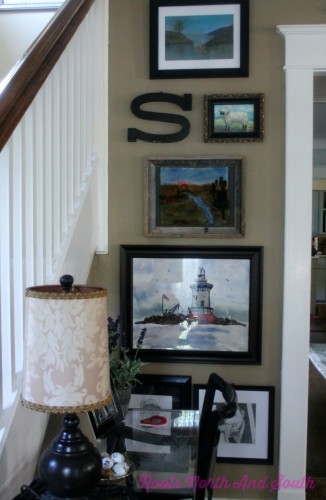 It has lighten up the entry way so much that its hard to get a photo…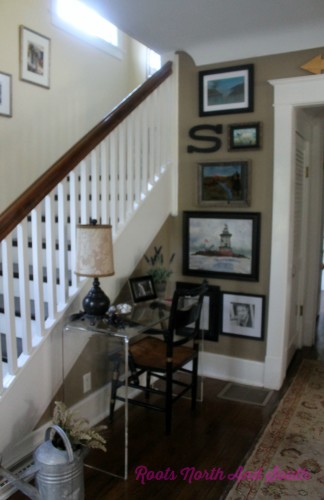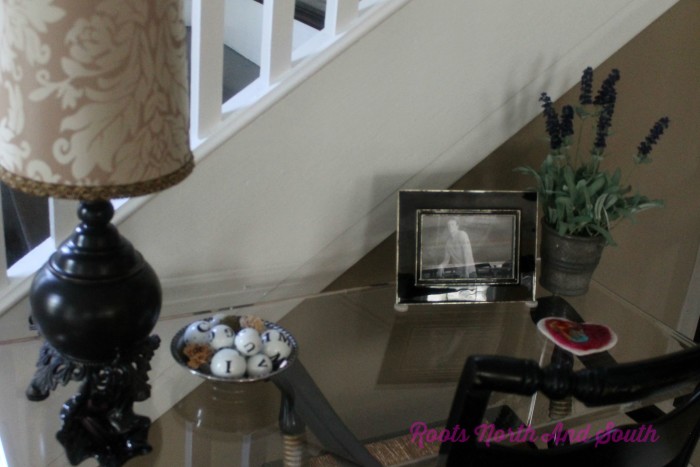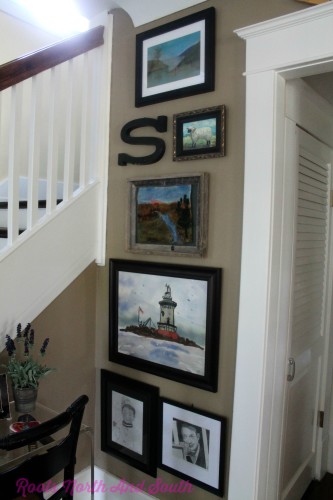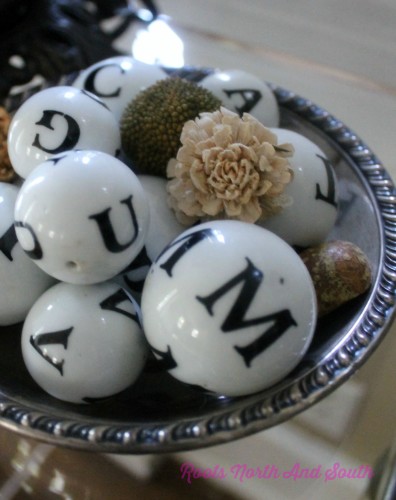 I also love that it works so well with these two old antique chairs I inherited from a beloved family member. She was a New Orleans decorator who had the most incredible eye…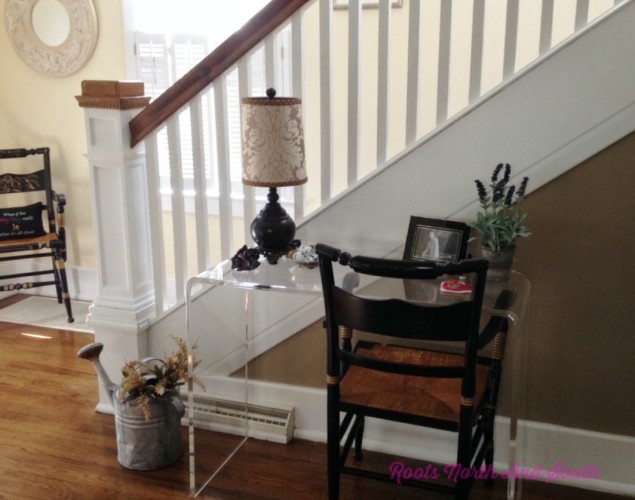 What do you think?
Does your furniture (or those darn Kate Spade purses) talk to you?
They are sure hard to resist sometimes aren't they?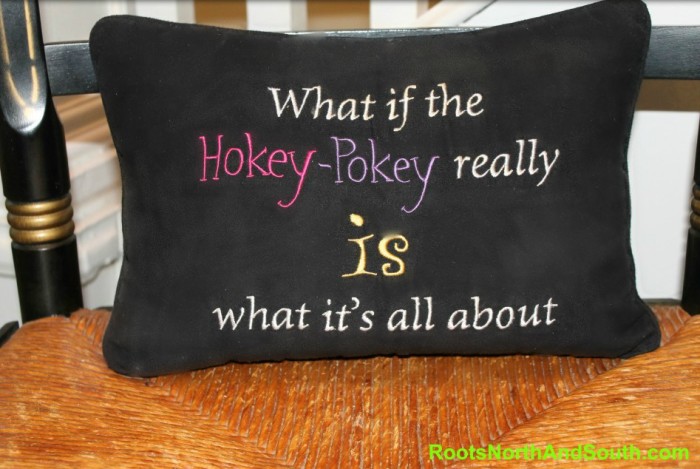 If you are looking for a little advice on creating a gallery wall, stop back on Thursday. I'm sharing tips I picked up in putting mine together!
XO
Shelley