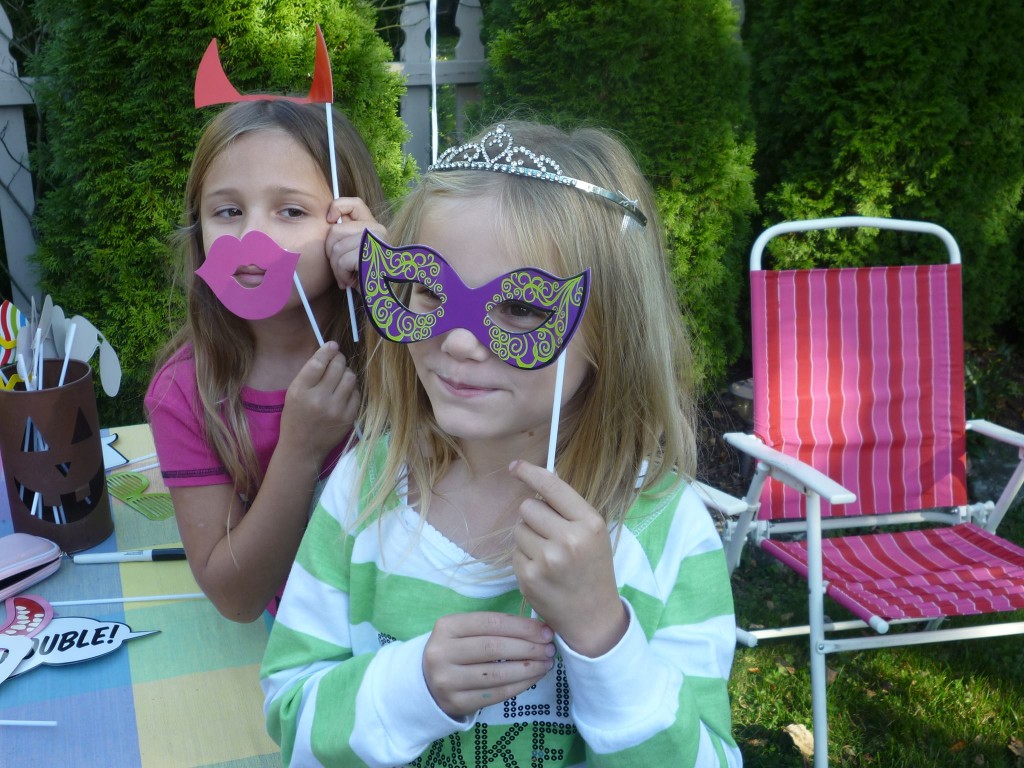 These two are my little fairy garden assistants. Seriously cute right? I can't even stand it. They take their role very seriously. And while our finished fairy gardens don't turn out quite like I would do them on my own… there is no way I would change a thing!
We started the summer with one fairy garden in this awesome loveseat my dad adapted so it could hold a fairy garden. Part of the fairies lived in it and a few others lived in a small forest nearby. (Actually a rusty old wagon surrounded by lilies). We learned the hard way last year that our lawn service was h#ll on any fairy garden that was set up right on the ground. #BlownToBits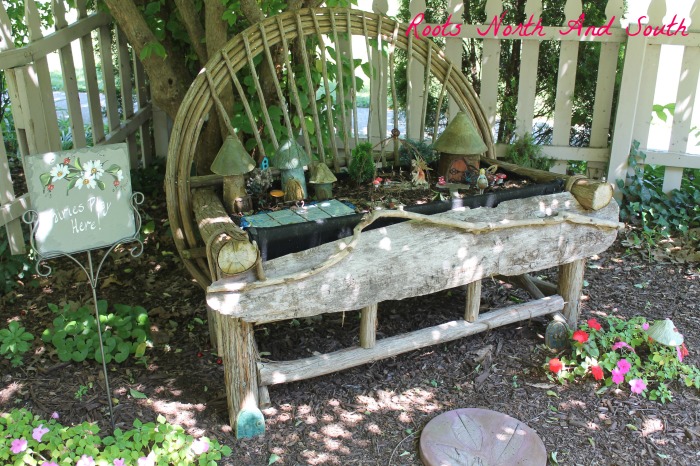 I know the sign is hard to see because of the sun… It says, Fairies Play Here. I got it at Sturgeon River Pottery. One of my favorite places in northern Michigan.
I made a few tiny little fairy doors in pottery class and a little mushroom to live in the impatiens at the base of the garden.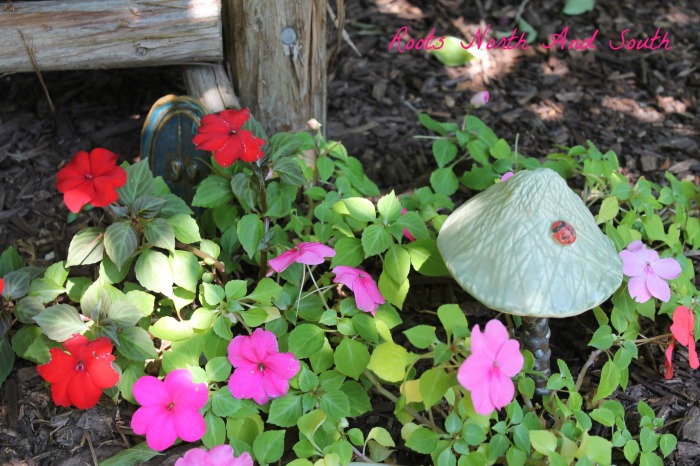 This all-girl grounds crew of three was happy and content with how we had things set up.
Then summer proved to be rough on our fairy gardens again.
Here's the story of our fairy garden version of "Survivor"…

First came a torrential rain. We were forced to evacuate the red wagon fairy garden …
Yep. Our fairies were face down and floating because we hadn't put any holes in the bottom.  #TraumaticScene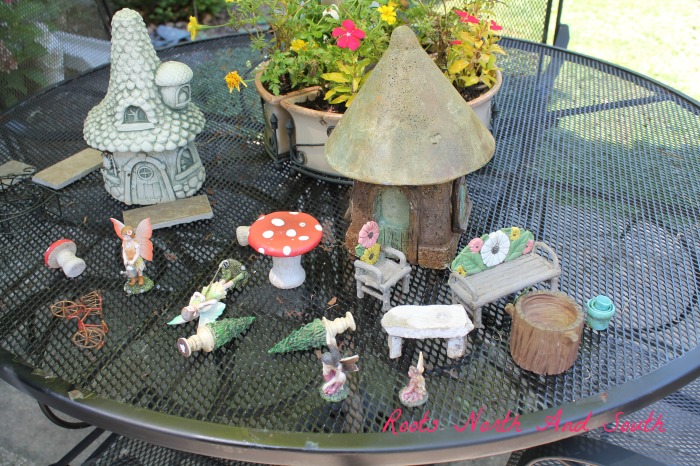 It also washed away almost all of the mulch from our main fairy garden and most of the tiny stones the kids had used to create a beach around the pond. And many of our teeny, tiny accessories were ruined or went missing.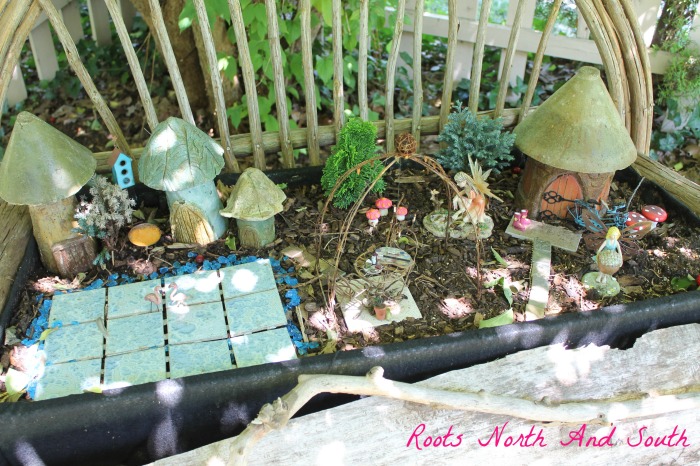 Needless to say, my fairy garden assistants were heart sick when I broke the news. But I managed to get it all cleaned up and put back together.
Then came an early fall. The chipmunks and squirrels went on a rampage through the main fairy garden… They dug holes and tunnels. They roughed up the fairies. They even broke the roof off of one of the smaller houses! I would put it all back together and within a few hours they would have knocked it all around again. #AngerManagementIssues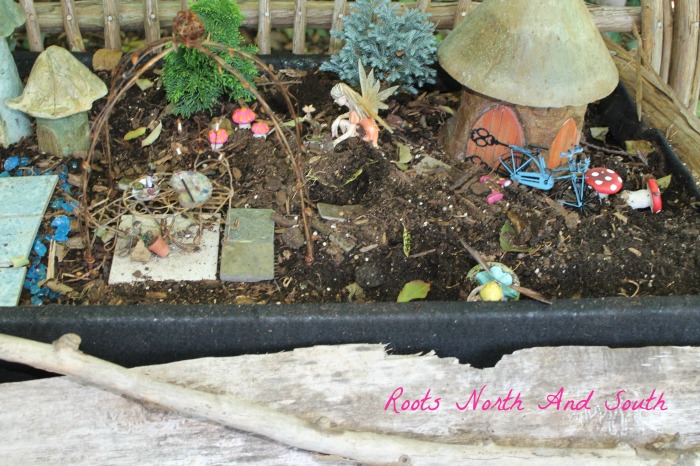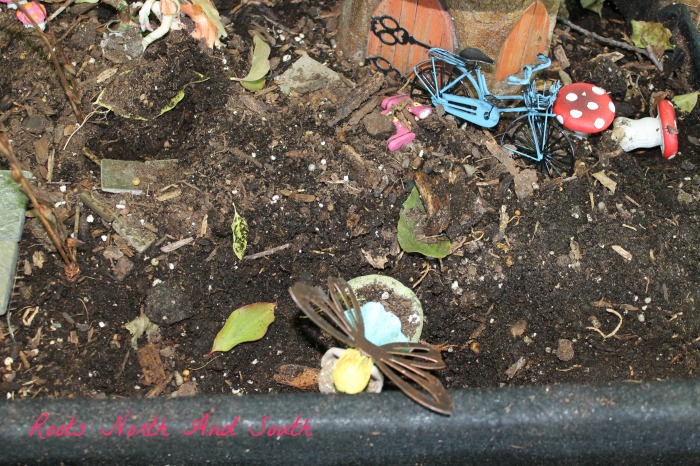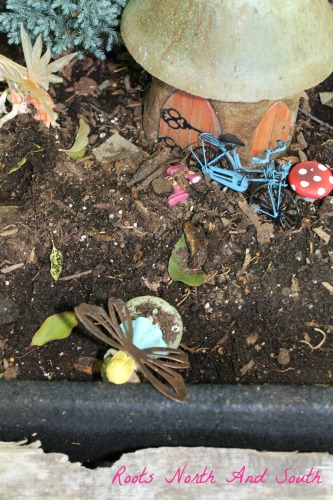 So in the interest of our fairies' safety, we gave up for the year and I packed everything up until next spring.
Hopefully by then we can figure out a strategy for keeping our little winged friends and their homes safe…
Any fairy gardeners out there have a few safety tips to offer? I'd love to hear them in the Comments section below…
So far the only suggestions I've had involve a violent end to the lives of our chipmunks and squirrels… Ugh! Can't have that…
XO
Shelley