Planning the New Kitchen
As I've mentioned a few times before on my blog, it is with great reluctance we will be selling this 100+ year old home this spring/summer and heading north.
I'm trying to get excited about it.
Yesterday I took Kate, my favorite little ten year old, shopping and out to lunch for hitting double digits.
How did she get to be 10?!
She is excited about helping me plan all of the details of the new house.
And even at 10, its obvious she is a detail girl like me.
Kate wisely said today when we were talking about all the things we love about this old house – the back "secret" staircase, the funky and fun windows, the great old floors – that we will just have to build them in to the new house. (She is fairly confident her Dad will know how to do that. Sweet right?)
Visually Planning the New Kitchen
For the past few years since the idea of moving first started, I've been pinning kitchen ideas I like. (Check out my boards From the Ground Up and New House Kitchen Ideas if you are in my boat and need some inspiration.)
As I've been pouring over house plans trying to find something that has charm and character, I decided to start zeroing in on the pictures on my Pinterest boards that were my favorites and trying to visit the links to the pages they came from. Major bummer in that so many were broken links.
But at least the pictures themselves helped me figure out a few things.
Can you guess what I mean?
Photos are a Great Way to Define Your Style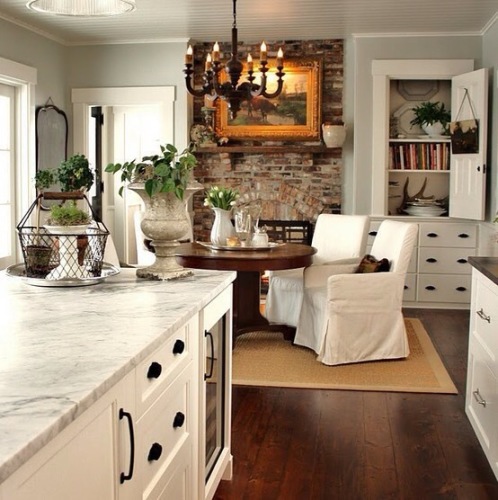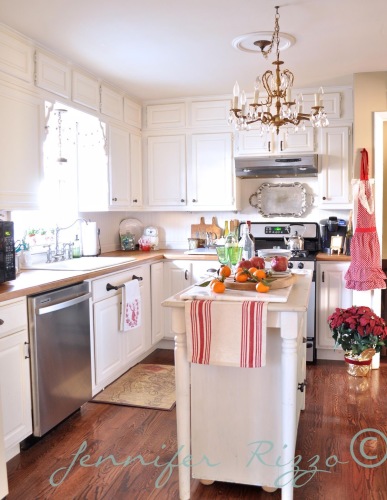 Do you follow Jennifer Rizzo's blog? She did this kitchen makeover on a shoestring budget! Seriously.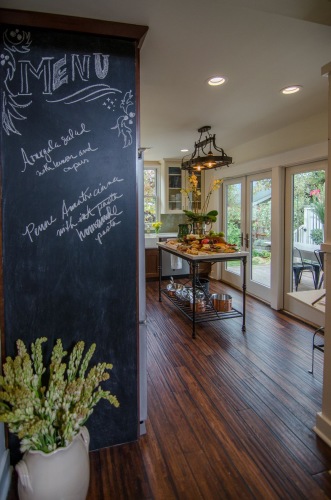 Ditto on the Source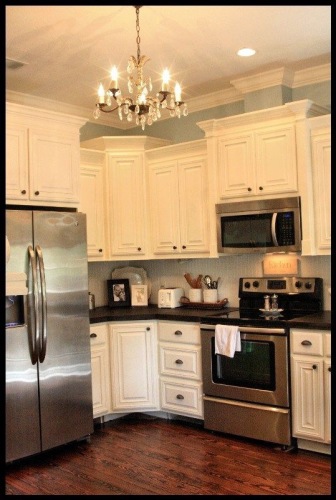 Broken link on this one too!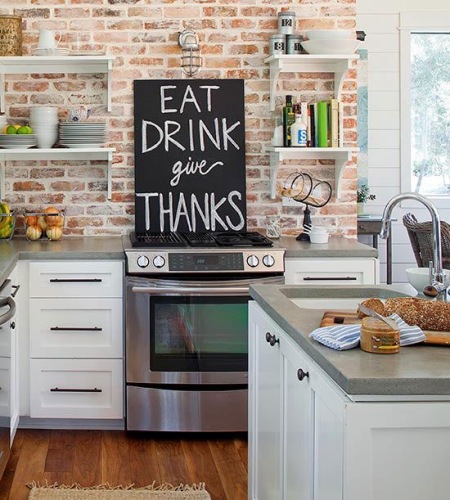 From Better Homes & Gardens

Photo from Midwest Living – sorry their link gave me a 404 error. Bummer! I wanted to see more of this one!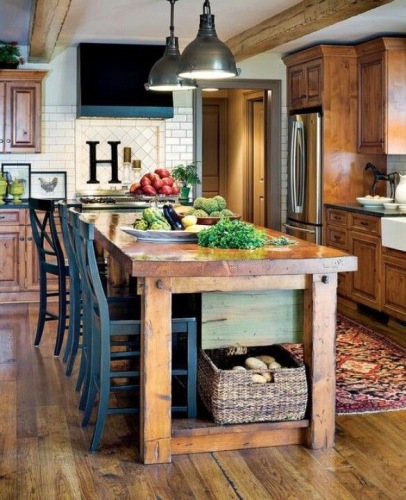 Another one I love but couldn't source to see more/credit!
So much charm! I couldn't find a working link but I seem to remember a house like this in an old issue of House Beautiful?
I'm going to check my magazine stash to see if I can find it!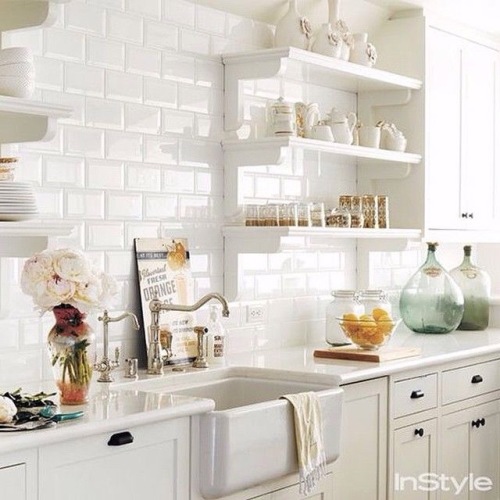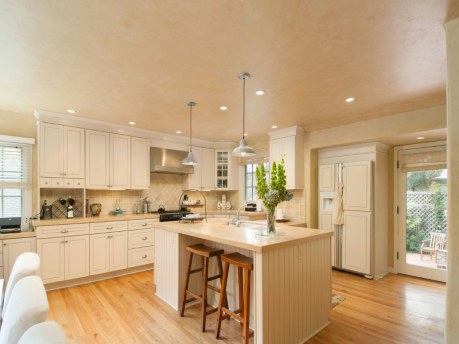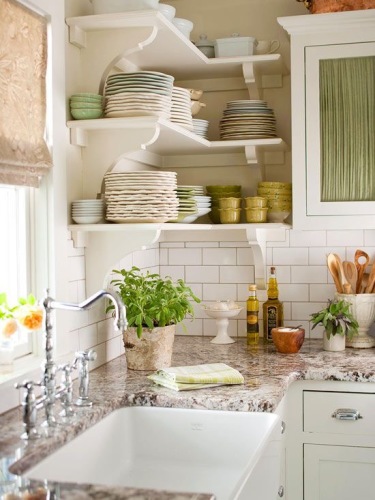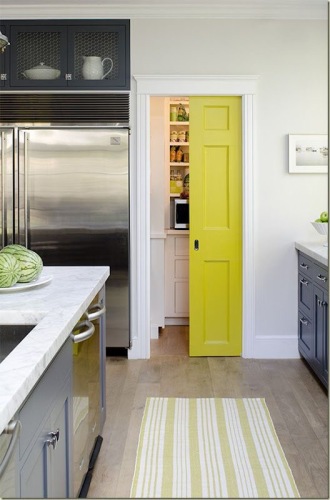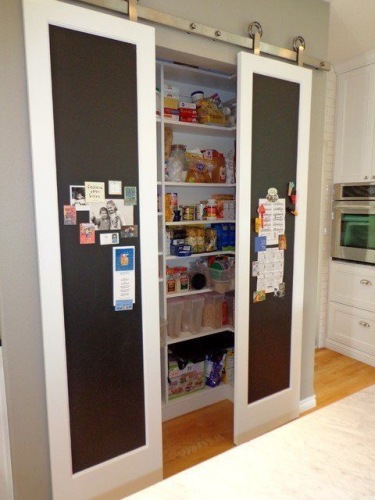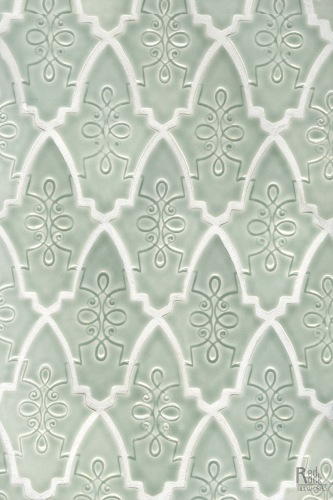 This is from Red Rock Tileworks. Their collections are AMAZING! Check out a photo way down below to see my current kitchen tile combo.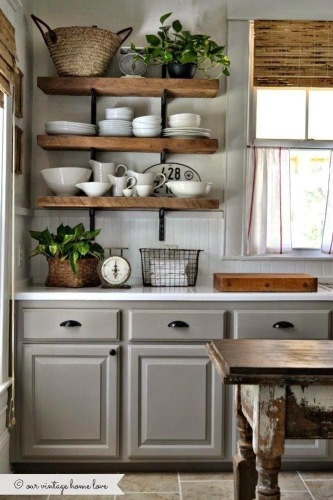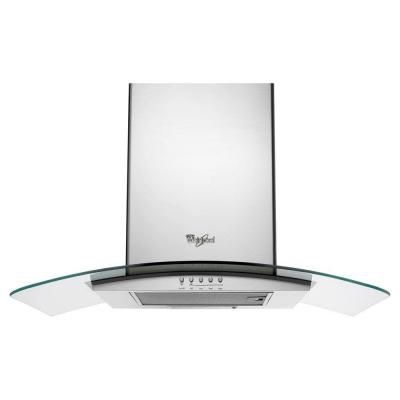 Country Living Magazine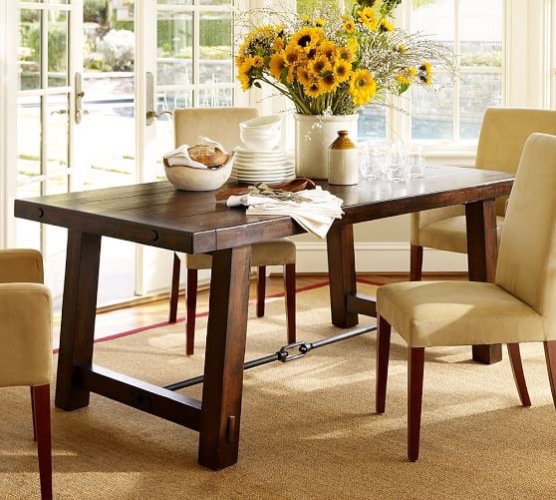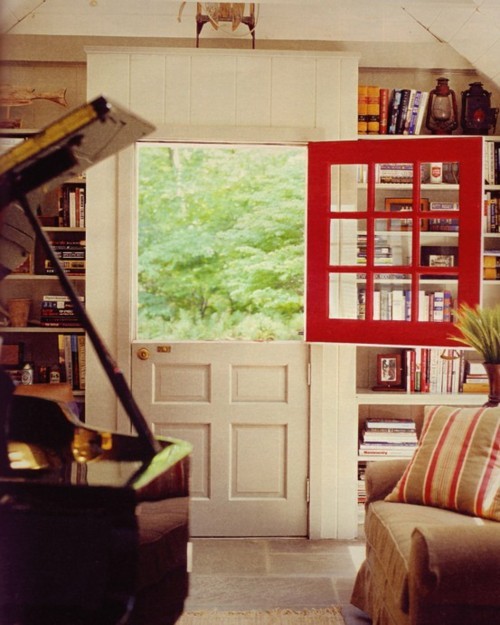 Here's What I Know For Sure..
Stealing a phrase from Oprah, here's what the photos on my pins made obvious:
The kitchen will need to be flooded with natural light!
Dark wood floors or tile seem to be my jam.
I need to be a little creative with the pantry door – maybe a brightly colored pocket door or a fabulous barn door!
I definitely need to stick with a tile backsplash.
I love a look that combines old and new.
Open shelving seems to call my name pretty loudly!
Mixing textures is also on my list.
Looks like I'm gonna need to shop for a farmhouse table. Tragedy I know.
While it might not be the only lighting in the kitchen, a chandelier seems to take center stage.
I'm torn between creamy white, greyish, or dark cupboards.
A brick fireplace would be the bomb!
We need to plan for an exterior door off the kitchen. Dutch door would be so much fun!
Sticking with a Few of My Favs
The tile combo and border below are my current kitchen and dining room samples.
Still love them even though they've been up for a while.
I might just stick with these tiles in another color and I am definitely still loving the geranium border. So that will find a new home in our dining room or kitchen.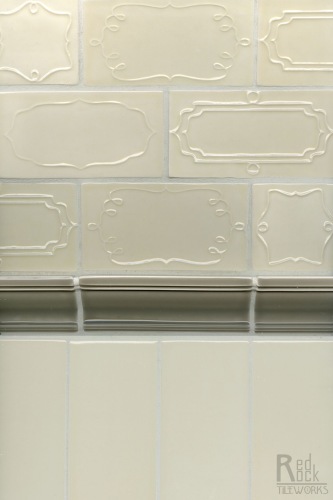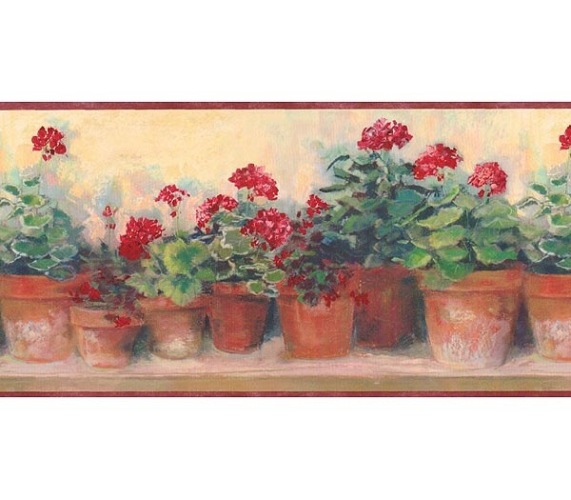 Anyone out there have tips for choosing a home builder?
Ugh.
Just can't quite figure out how to decide!
Hope you will follow my Building a New House journey and feel free to share advice!
XO
Shelley