The challenge continues. Our laundry room is becoming a potting room!

Right now I'm in the "looks worse before better" stage… that storm before everything calms down and looks beautiful. I hope.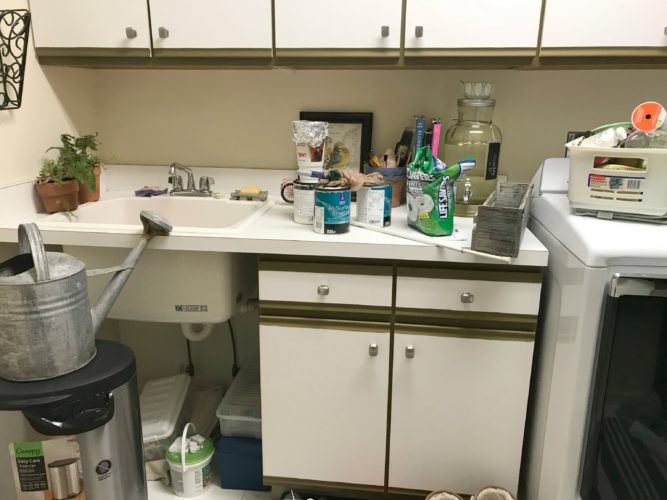 What makes it tricky is this room connects our house to the garage… so it is used constantly.
And it's winter here in Michigan. Messy, boots-required winter in Michigan.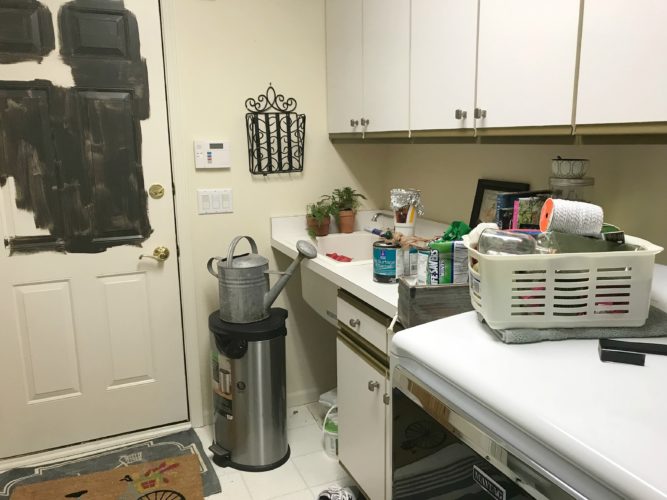 Despite what it looks like, I am making progress!
The walls and trim are done
The edges on the uggg-ly cabinets are mostly done—I'll be touching them up forever I think
Plastic knobs on the cabinets have been replaced with new ones (a Target red dot find!)
The door leading in to the room is painted and home to a new, old sign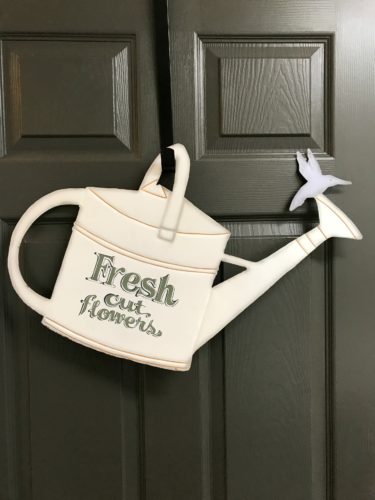 I shopped the basement and garage to see what treasures I had packed away from our move.
Don't judge me friends, but a year later I still don't have everything unpacked. #Ugh
I found the cute sign I used on the door (photo above) in a box in the garage. For years it hung in our covered walkway at the old house.
It had taken a beating, but I managed to clean it up and salvage it.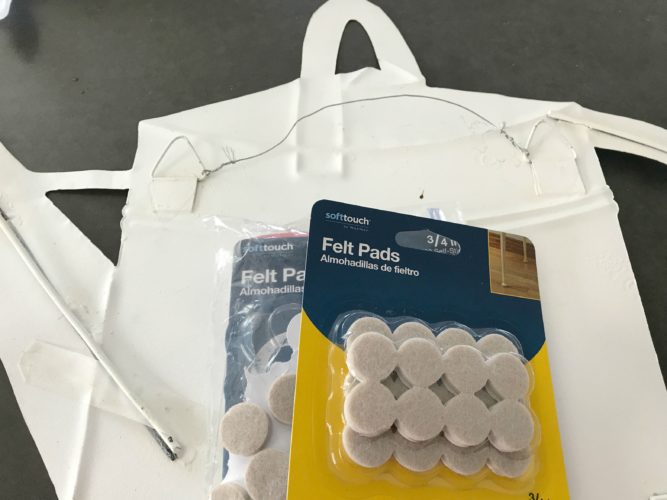 Here are the other treasures that I found shopping my own house…
The chalkboard was a gift from my sis many years ago. It hung in the kitchen at our old house for a while and then in the sunroom. I forgot how much I loved it!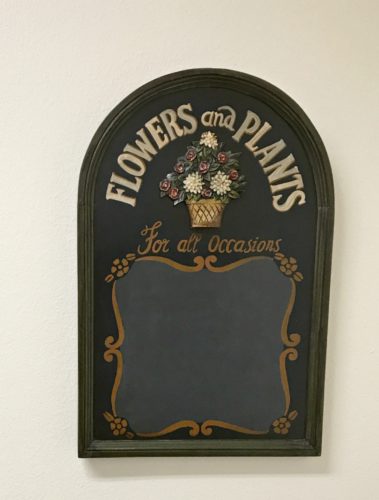 This olive bucket was a housewarming gift I hadn't found a spot for. I added some hydrangeas I cut and dried from the garden at the old house…
If you've never tried drying hydrangeas before, click here for a few tips and tricks I've picked up.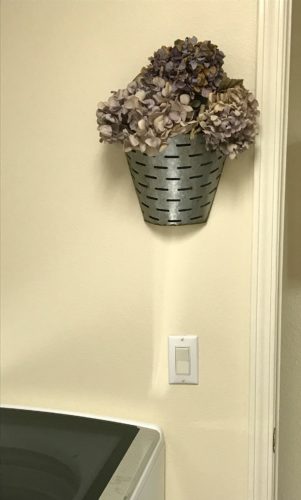 Sidebar: I know these pictures are rough. This room is dark (no windows!) and the days here have been grey…

Improving my amateur photography skills has been a new year's resolution for three years now. You can see how well that is working out!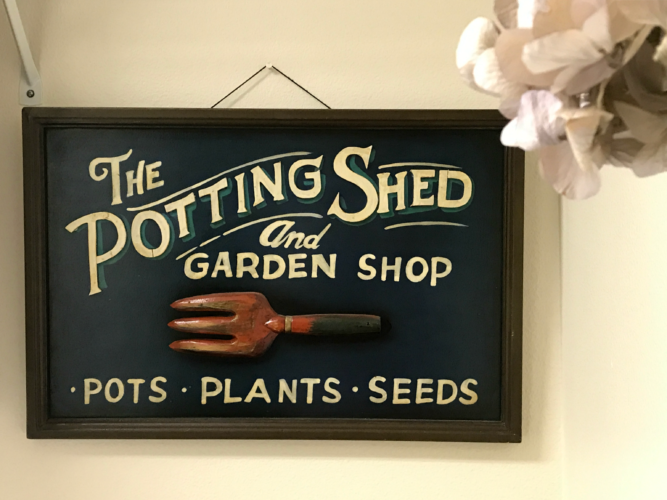 This week will be spent finishing up painting, organizing, and trying to make the sink skirt with the fun fabric I ordered.
Keep me in your prayers with that whole sewing thing would you? (Hoping my little momma has time to help or I'll be using the stapler and iron-on tape!)

Before you leave, do you follow me on Facebook?
I'm trying to be better about posting there. (I mostly use Instagram right now.) So please jump over to Facebook and give my page a Like if you can.
Until next time,
Shelley
p.s. Don't forget to check out my fellow bloggers who are taking part in this challenge. There are some great ideas here!!