Ideas to Shoo the Winter Blues
February is the one month each year where I contemplate if and how I could possibly become a snowbird?
I know I don't meet the age criteria of the Michiganders and Ohioans that fly south for the winter, but I am not opposed to hanging with older folks. Especially if warm temperatures and sunshine are involved…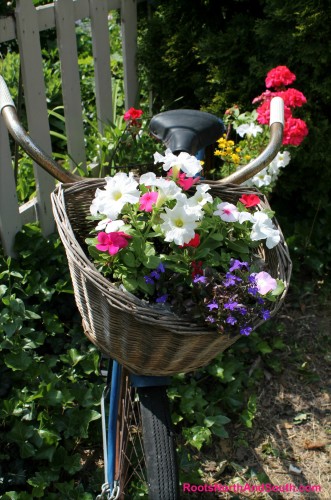 Being cooped up in the house is the biggest part of the struggle for an outdoorsy chick like me.
The grey days with hardly any sunshine…

And the sub-zero temperatures that make it hard and borderline dangerous to get outside even for a quick trot around the block.
I know what your thinking…Seasonal Affective Disorder (SAD).
My little momma tells me shes sure I have it. She's probably right. Aren't our mommas always right??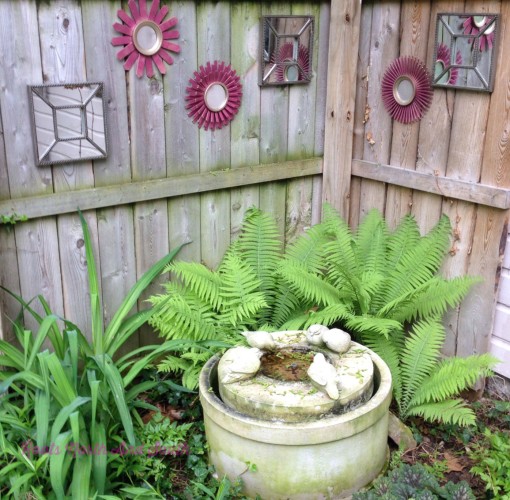 It could be worse. In fact, it's been worse.
When I first got sick 4-1/2 years ago, it was winter. So I was cooped up AND in horrible pain. I swear it made it harder to get my groove back.
But I've found a few things that help me manage the winter blues and I hope sharing them will help perk you up too!
Unless you live in Florida or California or Arizona… Then I'm gonna confess that I'm just so jealous of you that you are on your own. Kidding. Not really.
6 Strategies to Beat the Winter Blues
1. Artsy Fartsy Projects.
Let's start with the artsy stuff…
My family and I have a great debate on this one. I think the process of creating outweighs how good or bad you are at it.
Basically, I don't let a lack of talent or skills hold me back. I love playing around so I just dig in. Who cares what the end result is!
Find a few classes and get rolling… I'm lucky to live close to the 577 Foundation so I can play in clay all year long. Or take a wreath class, watercolor class or any other thing that sounds like fun. Ditto for the Hands-On Studio at Toledo Botanical Garden.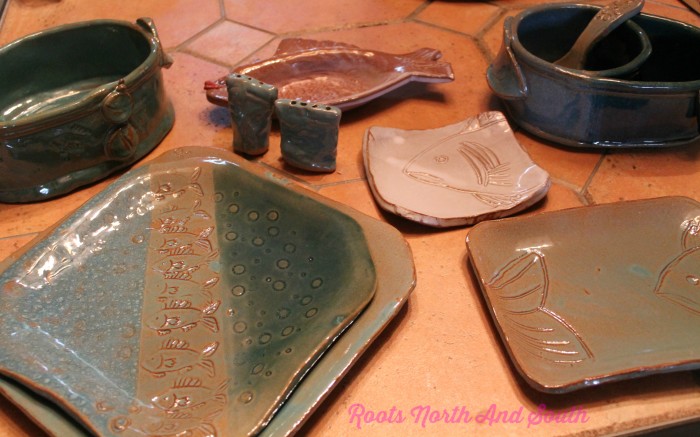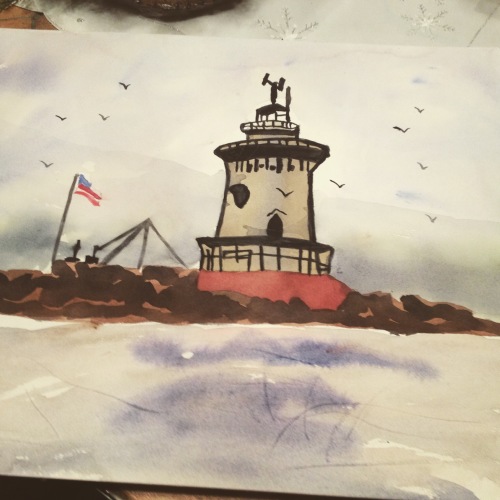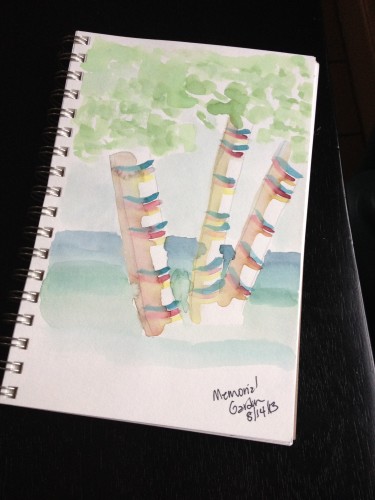 And this winter I'm taking photography classes online from Shoot FLY Shoot.
I'll be honest…the photography class is WORK. I'm getting worse in hopes of actually getting better one day soon!

2.  Splurging on Fresh Flowers.
It seems a little extravagant sometimes. But in the summer I grow my own or buy them cheap at the Farmer's Market so I only do it a few months of the year.
It's worth the expense to me.
I arrange fresh stems in fun containers in the rooms we spend the most time in.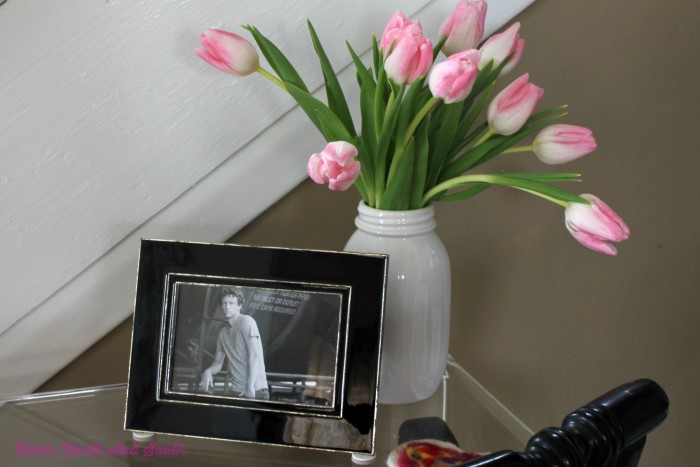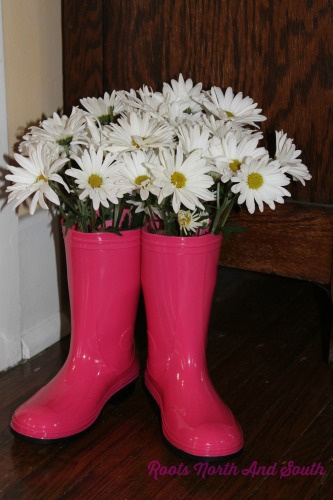 I've be-friended the staff at a few local grocery stores so I know which days they get flowers in. I buy them on that day so they last a lot longer.
(Hint: the grocery stores around me get the best deliveries on Mondays. Yours might too?)
So most weeks it only adds up to about $10 or $12.
Much less than a shrink right?!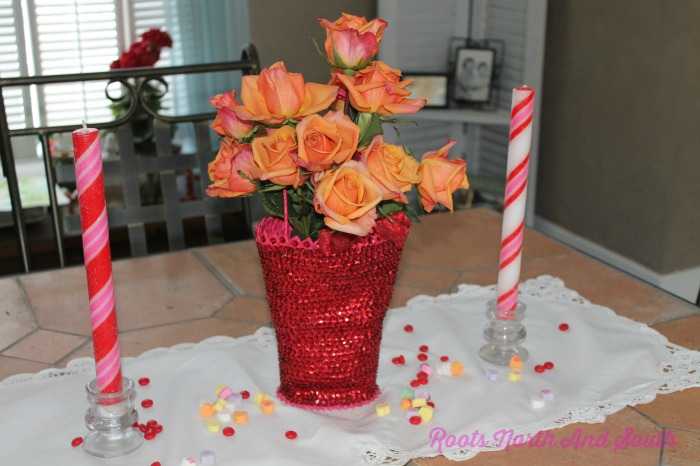 (Here's how I make the fun little floral arrangement above for the table before Valentine's Day every year.)
 3. Take good care of you: Eat right, exercise and stay hydrated.
This flies in the face of everything we want to do in the winter right? And most of us busy chicks are bad about making ourselves a high priority.

I'd like to hunker down with a blanket, Netflix and a big 'ole box of frozen Thin Mint Cookies…(House of Cards is back in March 4th y'all!)
But…sugar and gluten only make most of us feel worse in the long run.
So I pretty up my water pitcher…and keep on drinking!
I've been playing around creating healthy but yummy recipes like my Sweet Potato Shepherd's Pie.
And double down on my smoothies…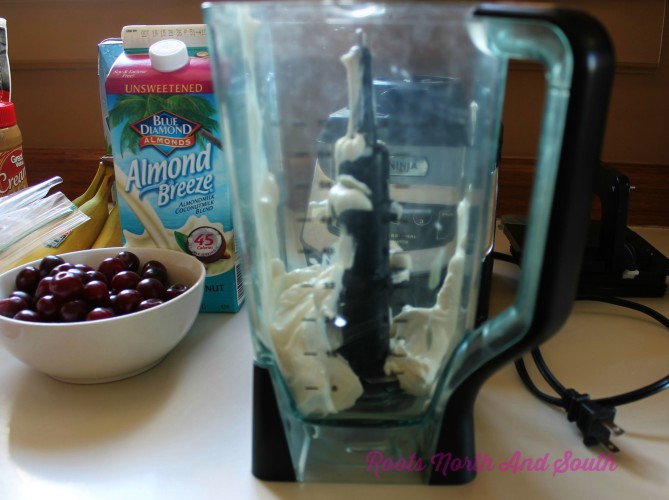 And then there is…Exercise. Ugh.
Netflix and Thin Mints applies here too.
But one new thing (new to me that is) I've tackled this winter is Pure Barre. It's kicking my tail feathers friends…In a good way though. If you are looking for something different, another one a lot of my friends are doing is cardio drumming.
My other favorite is swimming. But it's hard to motivate yourself for that when its below zero wind chill and the locker room is only slightly warmer…
4. Aromatherapy is my newest blues buster.
I'll admit I thought all this buzz about essential oils was a bit too hocus pocus. Just seemed like one gigantic pyramid scheme.
But I tried everything else the last time my Lupus flared up and nothing worked. It was stressing me out. Which was making me even more sickly…(I know that is a dramatic word right? My little southern grandma used it often.)

So I ordered a diffuser on Amazon and a few of those pricey essential oils.
I reluctantly admit now that there is something to them.
I use them in my diffuser and in all of my homemade cleaning products. But it's getting to the point where I might need to sell a kidney to keep doing it. And with my form of Lupus… my kidneys are at risk already!
I've been researching which of the less expensive ones are of comparable quality to the spendy ones…I will probably do a post on it one day soon.
5. Dreaming of gardening.
This one really helps me think brighter days are coming!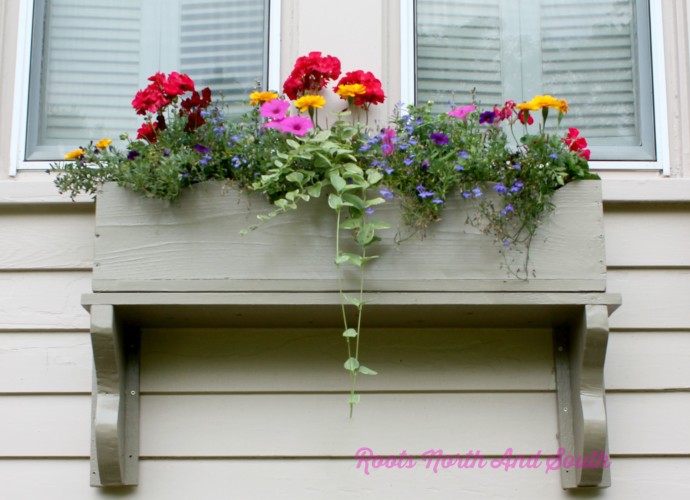 I spend time going through my Garden Tour and all my garden photos plotting and planning changes for next summer.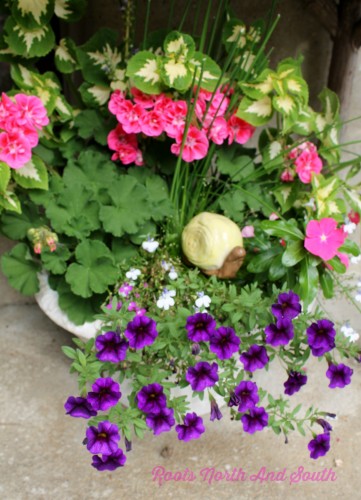 6. Laugh it off.
Finally…we've all heard laughter is the best medicine and it turns out it's true. Medically speaking, I mean.

This winter, make time for some fun!
I know it's tough, especially during the busy school year when you feel like a full-time taxi driver in addition to everything else you do in a day.
Hang out with the people who make you laugh…
Whether it's a little dinosaur who can't quite keep his paws (hands?) on…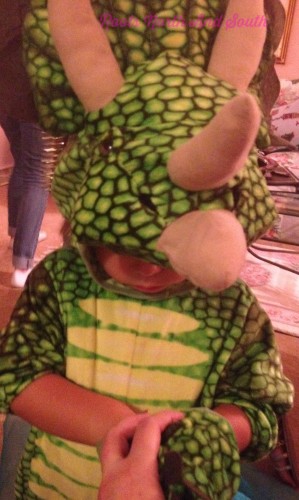 Or a sweet and sunny little goddess like this one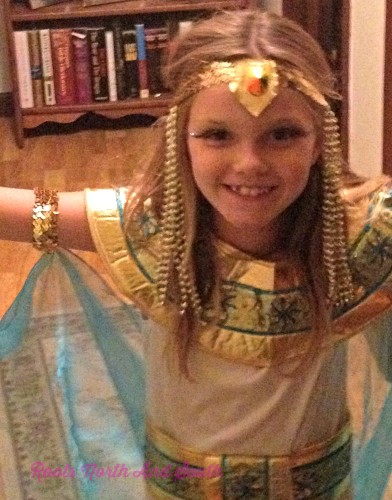 Above all try to remember…
Spring is coming my friends!
The countdown clock I embedded on my site is ticking off the days, hours and seconds until it arrives!
Thanks for stopping by!
If you don't already do so, I hope you will consider following me on Facebook and Pinterest. Doing so helps me grow my blog from a part-time hobby in to (hopefully) one day a full-time gig!
XO
Shelley