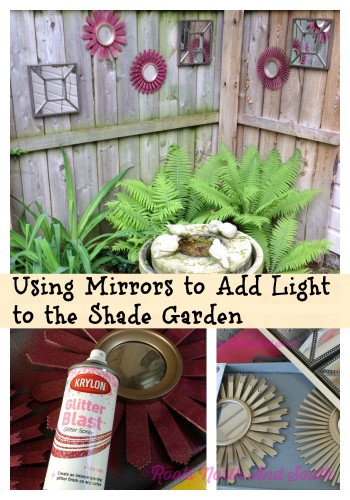 Mirrors in the Shade Garden
Do you garden with mirrors?
A few months back I posted this photo (below) on my Instagram.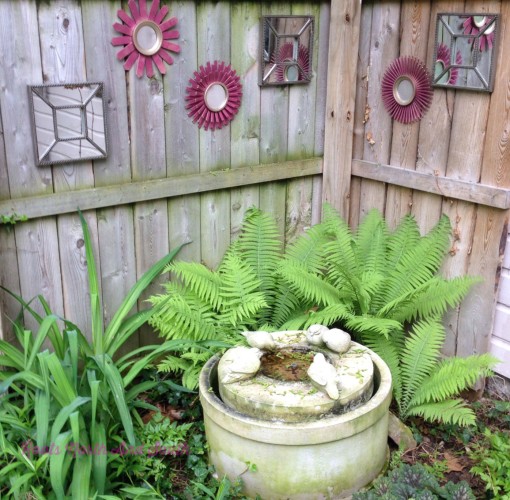 Since then, I've had quite a few folks message me about where I got the sparkly-pink, sunburst mirrors.
Cute right?
What I like is that having mirrors in this corner of my shade garden reflects the light so well. Its such a zen-like place in my yard – crazy little Maple tree helicopters and all!
At the end of last year, the little mirrors that lived on my privacy fences for a long time finally bit the dirt. Literally. They were in such bad shape they were constantly falling off the fence down in to the ferns.
Because I thought I would be moving this spring/summer, I didn't plan to replace them. But when our plan to head north was delayed for a bit, I hit the stores looking for some new mirrors.
While I liked the shape of these…and normally love the color gold…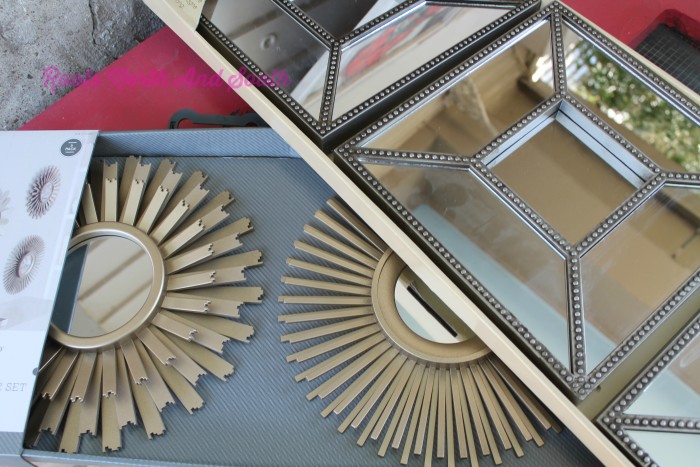 these fun little starbursts were lost on the weathered privacy fence.
Enter POSH Pink
A trip to my local craft store turned up this fun glitter spray!
How does a prissy girl say NO to a color called, Posh Pink right?
Not happening y'all. In to my cart it went.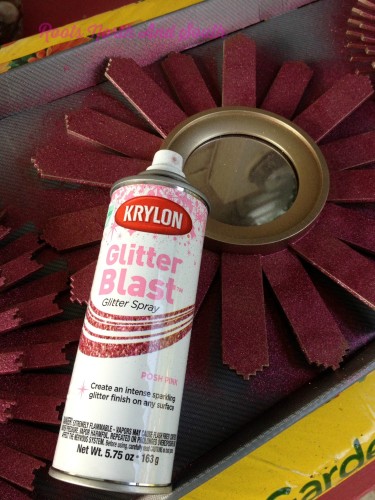 Now a word of warning my friends.
I had never used glitter spray paint. I didn't know just how messy it could be!
I would definitely recommend gloves of some kind unless you want to be scraping Posh Pink off your hands for a week…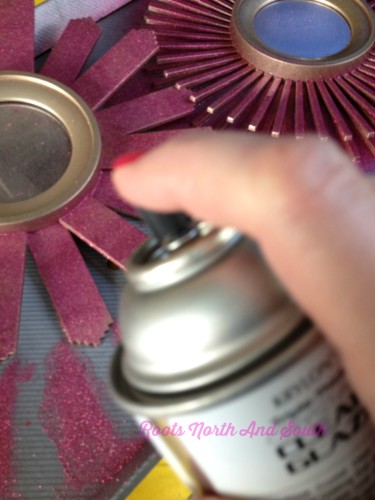 So the long answer to "where did you get those mirrors" is this…
The square ones were a Kirkland's find.
The sunbursts were a Target store find with a little extra help!
I did use a clear gloss sealer on the sunbursts to protect the glitter paint. Maybe it wasn't necessary but I didn't want to chance it.
By the way, are you following me on Instagram?
I just love that social media channel and I'm much better about sharing on it than I have been lately on my blog!
I'm always looking for new friends on IG so drop me a note and let me know if you start to follow me!
XO
Shelley