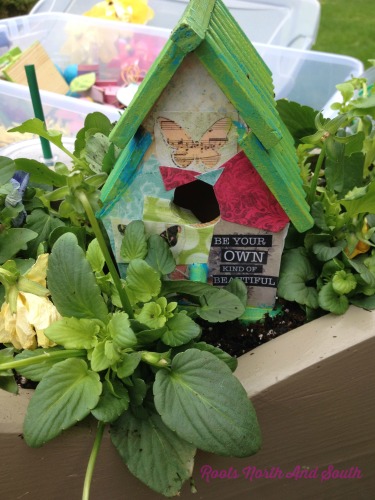 Spring Windowboxes
Warm weather comes a little later here in the Great Lakes…
Because of it, you have to be a little more creative in filling your window boxes  in the spring.
We leave the winter greens in them through the end of February…sometimes even in to March.
Not because we are lazy, if that's what your thinking?
Nope, my friends it is because they are often frozen to the dirt in the window boxes.
No amount of digging or prying makes it possible to pull them out.
Decorating a Few Birdhouses
If you have read my previous blogs, you may remember that my handy Pops was building new window boxes for me. Yeah Dad!

(I'm working on a start-to-finish post to show that whole process so stay tuned!)
 I decided the new window boxes deserved something pretty to put in them so I whipped up a few birdhouses to live among the pansies until after the last frost.
Which could actually be Memorial Day weekend around here. Seriously. We are expecting frost again next weekend.
My new birdhouses started with an excursion to @MichaelsCrafts during their 20% off sale!
Mod Podge and Birdhouses
I have to confess…
I'm something of a Mod Podge maniac.
The stuff just makes it so easy to create your own look.
For my birdhouses, I loved the idea of using papers that remind me of nature…the critters, the sounds and the colors.
So I grabbed these …
I always try to coordinate but not do the matchy-matchy thing.
Know what I mean?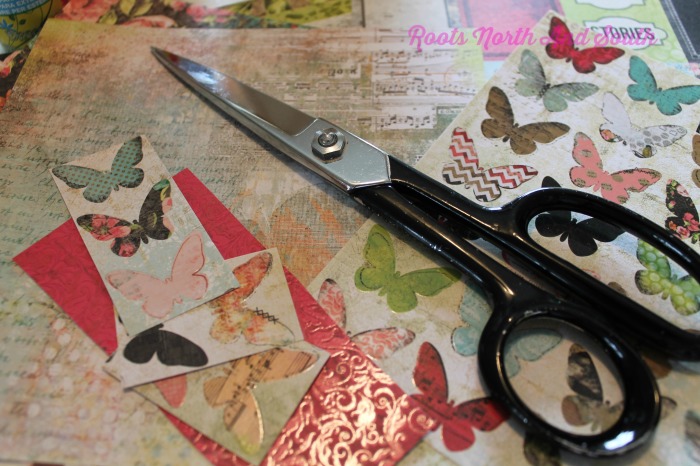 I like to layer the papers on…usually about two or three deep.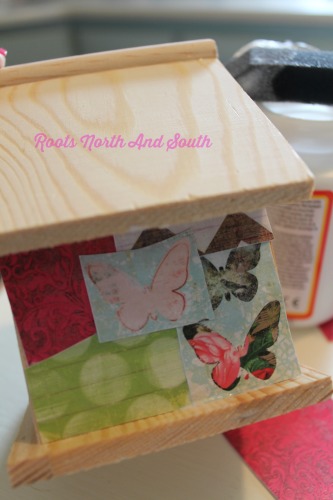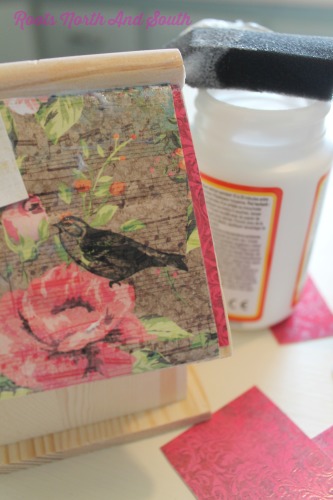 Yep…I really slather on the Mod Podge!
But it works.
I really don't have trouble with papers lifting even when I use them outdoors.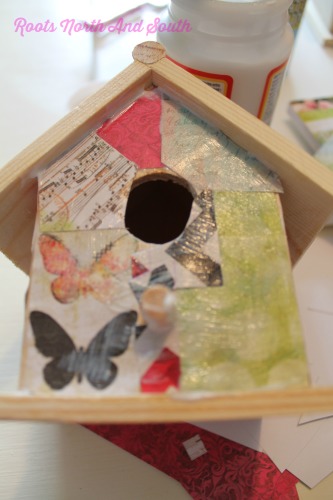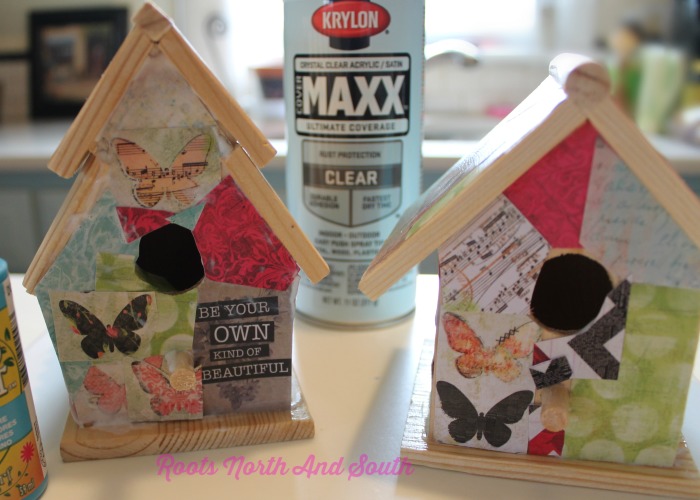 I try to cut and paste tiny little pieces to cover each spot of wood.
Then I start painting.
Because the window boxes are on the side of the house that gets a lot of foot traffic, I chose a little bit brighter colors.
That way they will be easier for folks passing by to spot.
Once I have the paper and paint on, I reassess the spots where I can still see wood (like in the photos below).

Then I cut a few more itty bitty pieces of paper to fill those spots.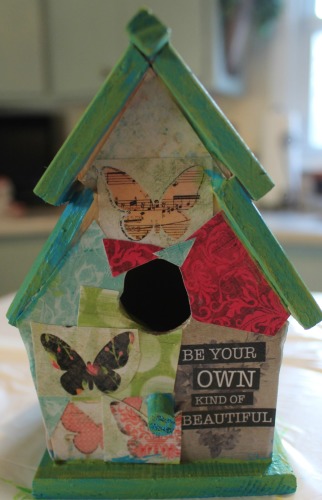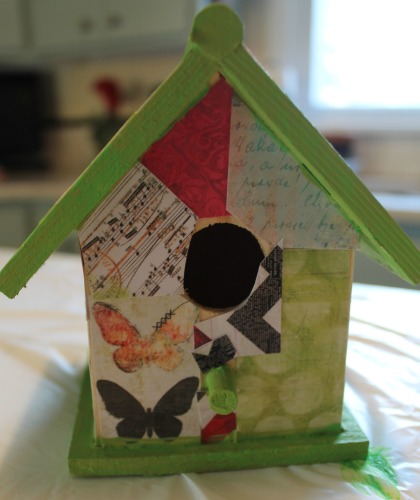 The last step is to spray on a sealer like the Krylon one in the photo above.
I use Clear and always seem to have good luck with it not turning yellow when I opt for Krylon.
Sneak Peek at My New Window Boxes
Here's a quick peek at how they look with the pansies…
I will share more photos of the new window boxes all tricked out soon!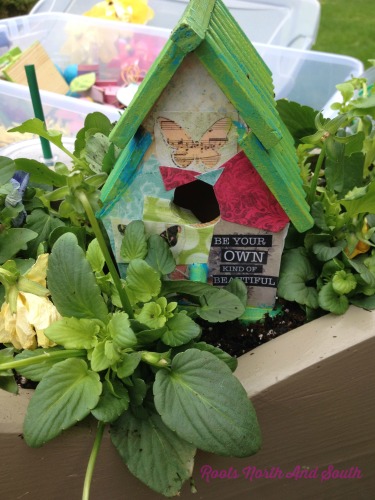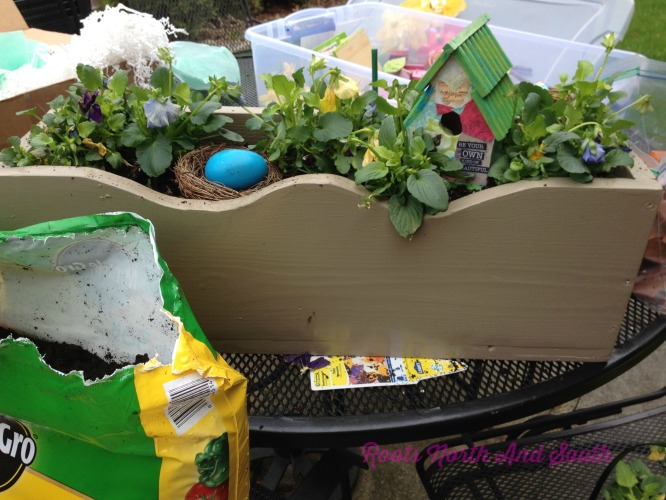 How do you decorate your window boxes for Spring?
XO
Shelley