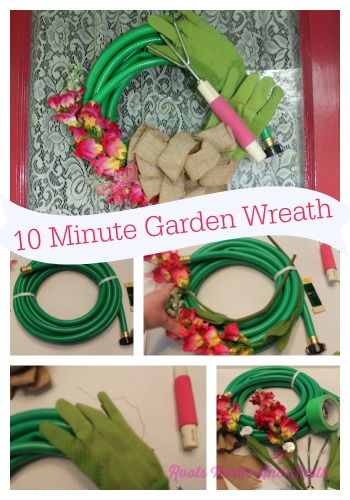 I've been pinning those fun little garden hose wreaths from Pinterest for several summers in a row.
We have a detached garage with a covered walkway leading to a side door.
Perfect spot for a wreath!

I decided back in April that this would be the year I create one!
Then I got busy and didn't get around to it until today.
Teaching Myself Photography
 A word of warning y'all…. I'm working on my photography skills.
It is painful.
I decided early this spring that I just had to learn how to get my camera out of "M"…
So I took a two-night class at my local community college.
I had such high hopes and was so looking forward to the class.
While the instructor was a wonderful photographer, he was a terrible teacher y'all. I'm not just pulling your leg.
He jumped around the room –literally– going from topic to topic back and forth. None of us knew quite what to make of it all.

It was awful. Most people didn't come back for the second night.
I did and wished I hadn't! I was ready to jab myself in the eye with my pen it was such a long and unproductive night.

$100 bucks and 8 hours of my time wasted.
So I'm now trying to teach myself how to master lighting and shutter speed and all those kinds of things.
Ugh.
I ordered a book on the subject and I'm hoping it is more helpful than my class was…
Creating a Garden Hose Wreath
Alright…enough of the whining. On to the wreath.
Here's all it took to create one of these fun little wreaths:
Garden hose
Few Florals
Pair of cotton garden gloves ($1.00 section at Target)
Fun garden tool (Another Target $1.00 find!)
Burlap or other bow
Green floral wire
Green duck tape to match the hose
Little decorative doo-dad (I chose a butterfly)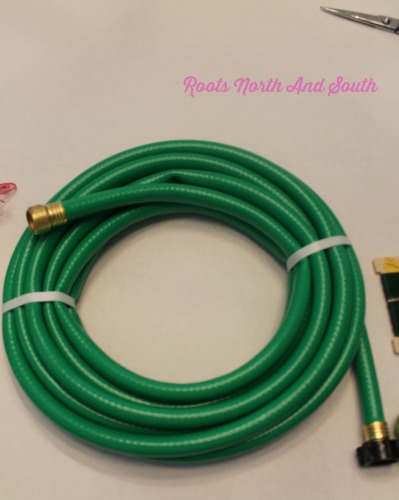 This was the cheapest hose they had at our local big box store and it worked perfectly!
It was already coiled in just the right size for my door.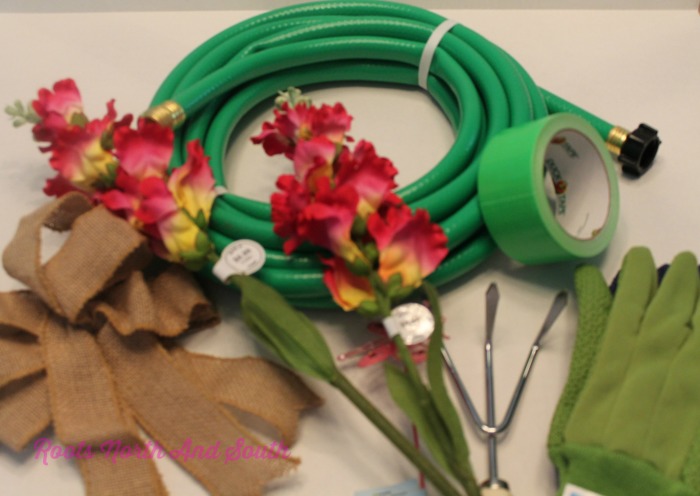 I started by bending the flowers and winding them around the side of the wreath.
I used florist wire to hold them in place.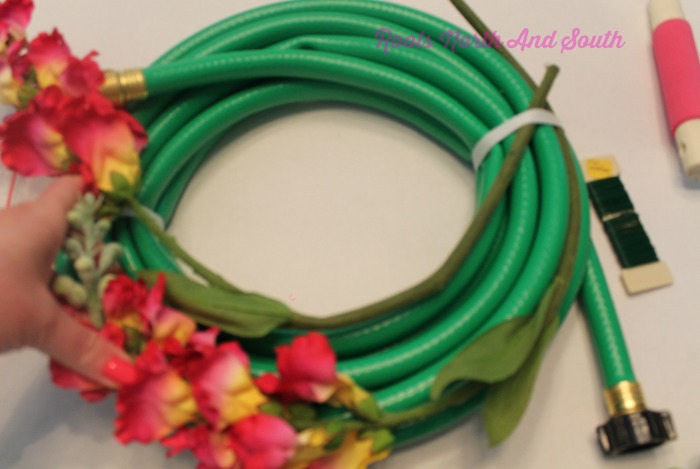 Then I added the garden gloves.
They are held in place by a combination of the green duck tape and green florist wire run through the gloves.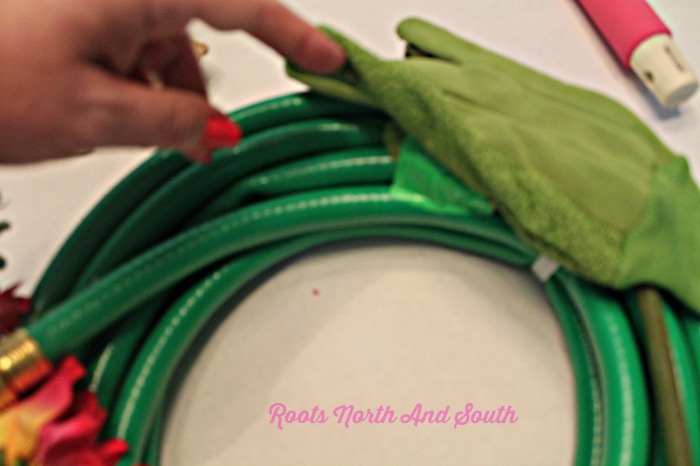 Wired in the bow, butterfly and garden tool.
Voila! 10 minute garden wreath that cost me less than $20 to make.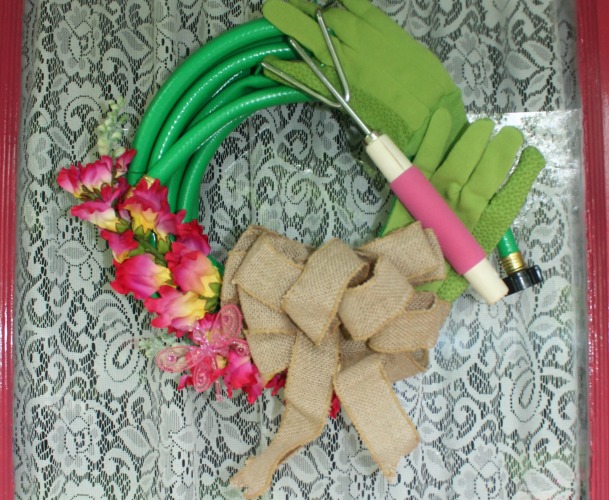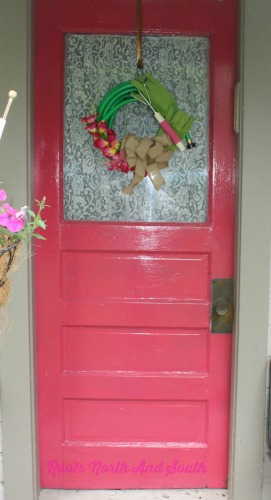 Again… apologies for my learner photography skills!
Maybe later this summer when I've mastered my camera a bit better – fingers crossed – I will try again!
XO
Shelley