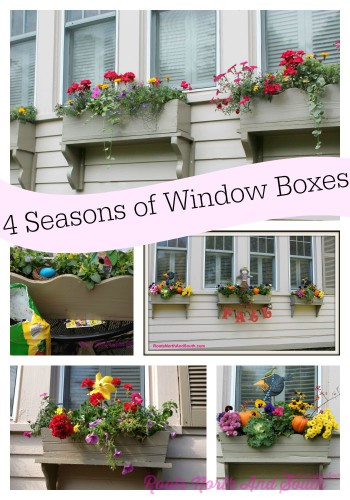 I tease about this y'all, but its really the truth…
I can't live in a house without window boxes.
I love changing them out with the seasons and adding a little extra sparkle for different holidays.
This old house came with some window boxes that had recently been built but weren't very thoughtfully designed. After ten years, I finally decided this spring that I needed new ones. (Read more about that fun process in What to Know Before You Build Window Boxes.)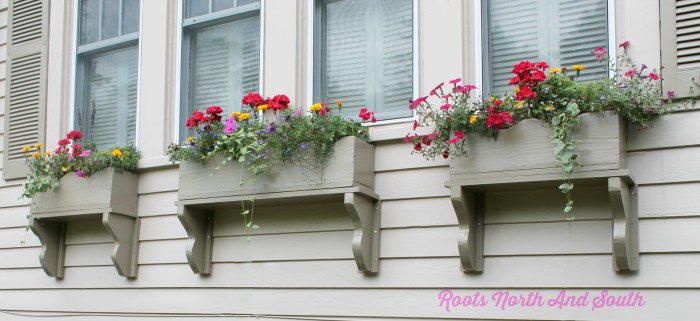 It's funny how much people really do notice window boxes…
We have a corner lot in a historic community where there is a lot of foot traffic and bicycles. When I'm working in the side yard where these live, people often stop and tell me how much they love them and wish they had a spot for them on their house.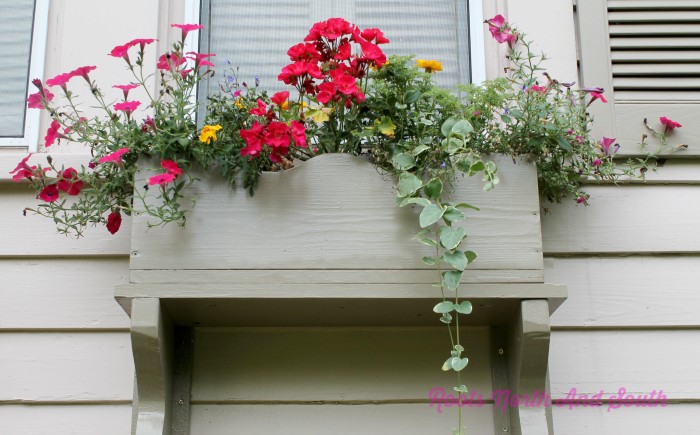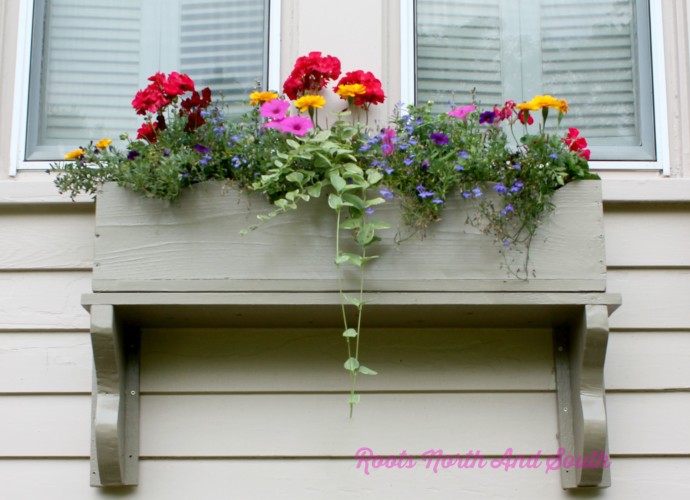 My Dad (aka "Pops") built these for me. We made sure they were deeper than the old ones so the plants have space to spread their little roots.
He used cedar instead of the cheapo wood the old ones were made of.
We used an oil-based primer first and then a few coats of a good quality Benjamin Moore exterior paint. We also made sure there were good drainage holes in the bottom.
I'm extra thankful for these new window boxes because our weather has been just awful this summer, my friends. Nothing but rain. No sun to see! While my flowers don't look super terrific, I think they would really be toast in the old window boxes. But the good news is the forecast is for sunny skies ahead!
Patriotic Window Boxes
We have a big parade in the historic district for Memorial Day. Those of us who live around the parade route try to get our yards looking good before then.
Considering we sometimes still have snow in April and frost as last as Memorial Day, it can be tricky to do some years!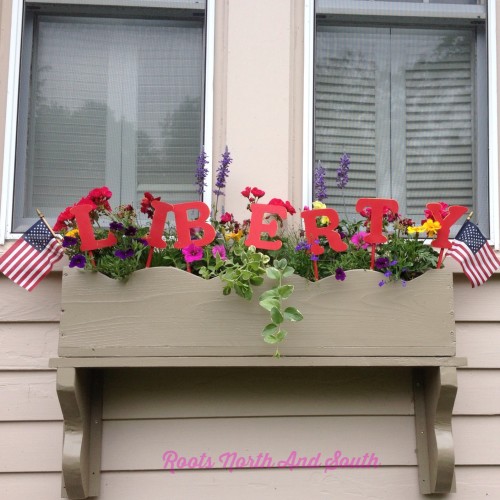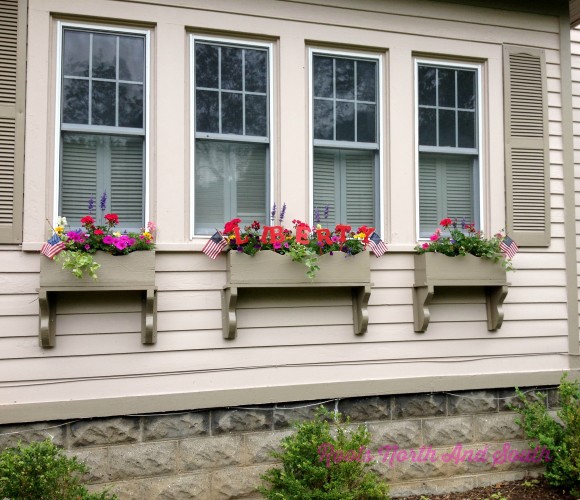 I made these fun letters to spell out Liberty for Patriotic holidays.
It was a quick and easy project you can read more about in Creating Patriotic Window Boxes.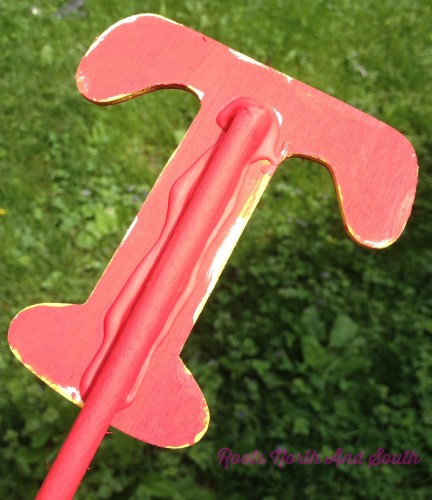 Fun Summer Window Boxes
Over the years, these window boxes have had a lot of different looks. The old window boxes were more challenging because they weren't very deep. I couldn't add much in the way of fun stuff and it was a lot of work to keep the flowers thriving without the space they really needed to spread their roots.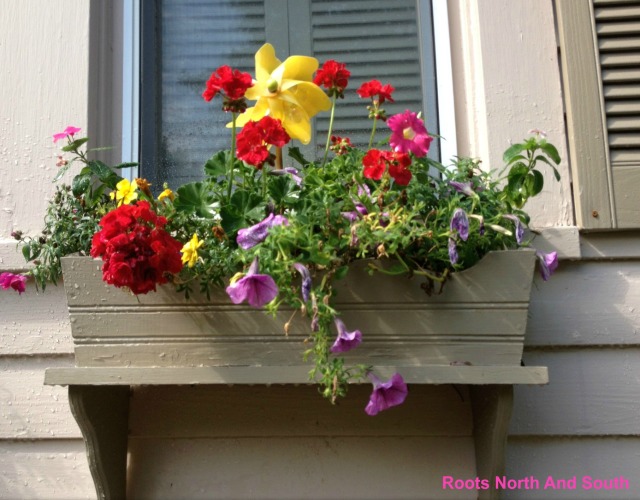 I made a few bird houses this spring to break in my new window boxes!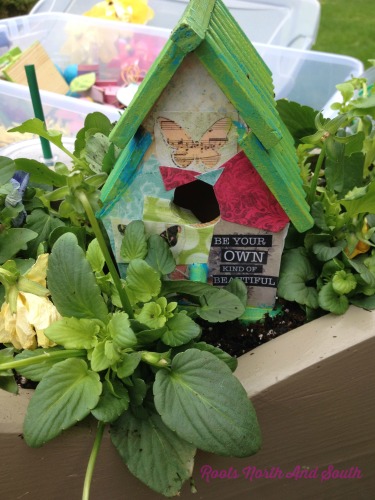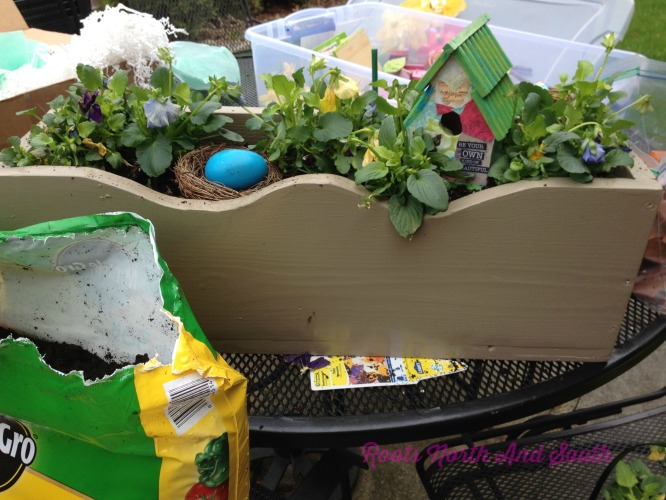 Fall Window Boxes
Much as I love Summer, Fall may actually be my favorite season.
Just wish it weren't followed by months and months and months of cold and snow around here!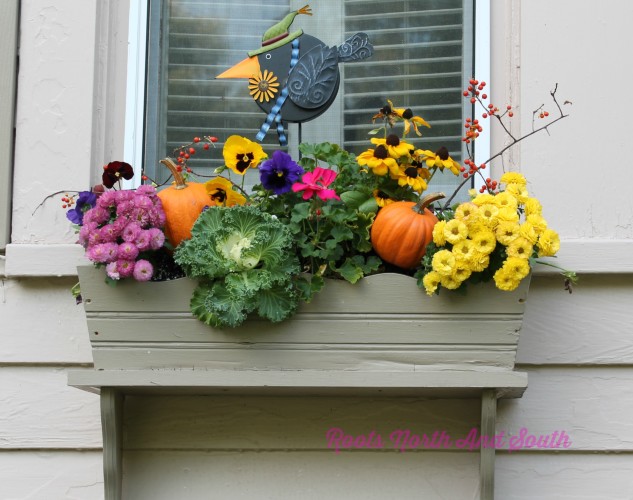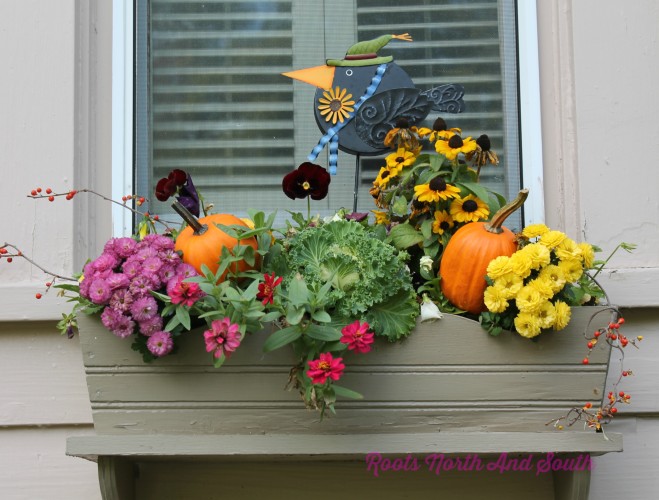 Pops made these little sticks (below) for me to use to add pumpkins to my window boxes. They are perfect!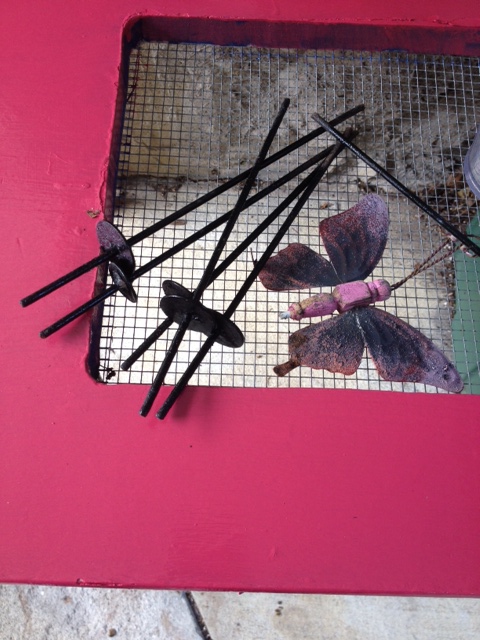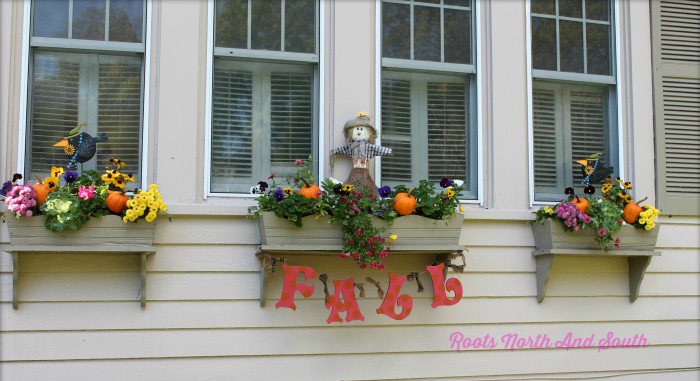 (Here is a peek at Creating a  Fall Window Box Banner.)
Holiday Window Boxes
I'm exited that I will finally be able to have more decorating options with my new window boxes during the Christmas holiday season.
The shallowness of the old ones made it difficult to use greens in.
What I typically do with these, is pull the Happy Holiday sign out after Christmas. Then I add a few more snowman related items to get me through until spring.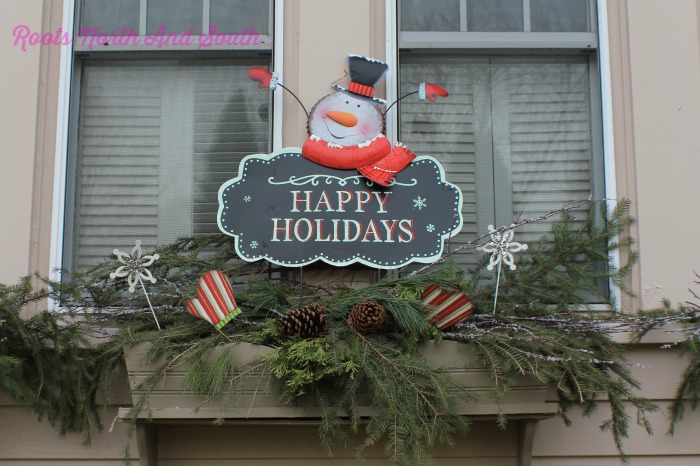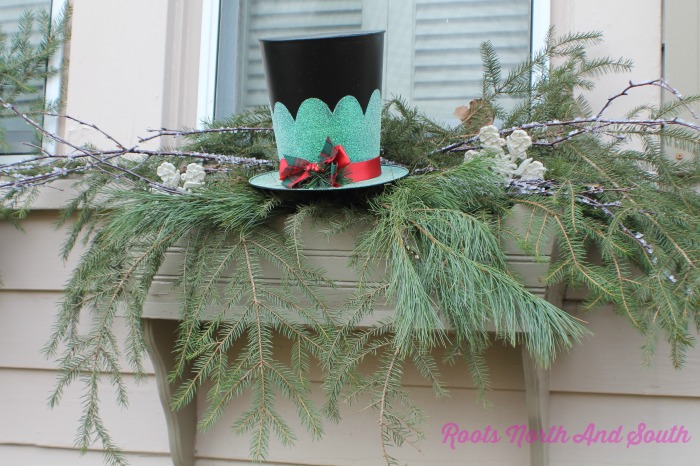 There you have it! All four seasons in my window boxes.
If you haven't done so already, stop on over to my Garden Tour!
And follow me on Pinterest and Instagram. I'll be sharing new looks for my Fall and Winter window boxes in the months ahead, too.
XO
Shelley